31 March 2020
Fintan Warfield elected to 26th Seanad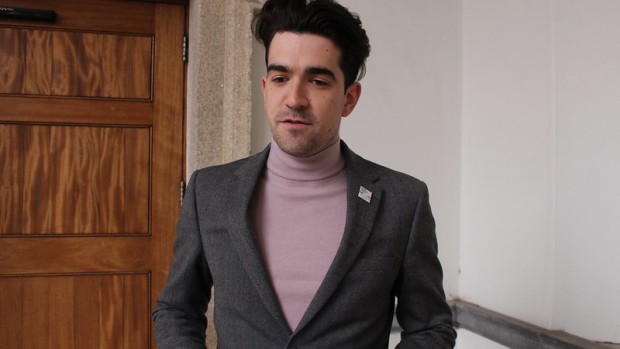 Sinn Féin will fight to deliver the change and reforms that people urgently need. This means delivering solutions on housing, health, climate change, advancing Irish reunification and giving workers and families a break" - Senator Fintan Warfield
Sinn Féin Senator Fintan Warfield has been returned to the 26th Seanad after being elected today. The Inchicore native was elected to the fourth seat of the Culture and Education panel. 118 candidates are competing for election to the Seanad across seven panels, with Sinn Féin fielding seven candidates including former MP for Derry Elisha McCallion and former MEP for Dublin Lynn Boylan.
Warfield is the first Sinn Féin candidate to be elected, with counting for the remaining panels beginning shortly. Due to the Coronavirus outbreak, counting has been moved to Dublin Castle and access to the count centre has been strictly limited, with candidates being advised to stay away where possible. 
Speaking to An Phoblacht today, Senator Warfield said that Sinn Féin will continue their work over the next Seanad term, fighting to deliver the change and reforms that people urgently need. "This means delivering solutions on housing, health, climate change, advancing Irish reunification, and giving workers and families a break," he said.
Senator Warfield came to prominence in the last Seanad term for publishing legislation to give 16-year-olds the right to vote and for his Bill to propose prison sentences for those practising conversion therapy in Ireland.
Counting on the Agriculture and NUI panels will begin today with the final vocational panels are expected to be completed by Friday.