9 March 2020
RTÉ and Joe Duffy apologise for untrue and defamatory statements about Sinn Féin TD Aengus Ó Snodaigh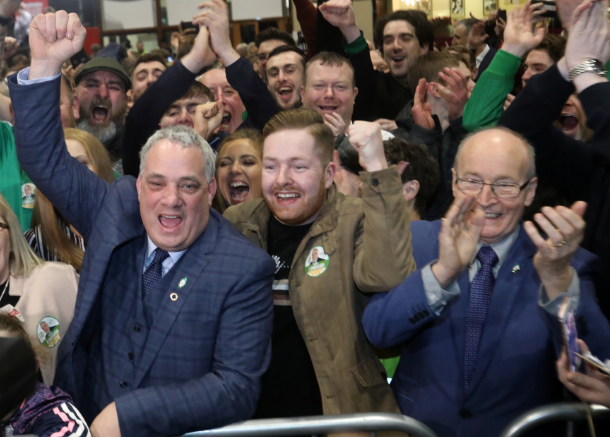 RTÉ's Joe Duffy has apologised to Sinn Féin TD for Dublin South Central Aengus Ó Snodaigh for untrue and defamatory remarks made about him on Liveline on RTÉ Radio 1 in February.
Speaking on on his radio show on Monday, presenter Joe Duffy said:
"RTÉ and I unreservedly apologise to Aengus Ó Snodaigh TD for defamatory and unfair publication of comments and statements concerning Aengus Ó Snodaigh TD published by me and this programme on the 12th February 2020. 
"RTÉ and I sincerely acknowledge and accept that Aengus Ó Snodaigh TD was not convicted of a public order offence involving members of An Garda Síochána or any criminal offence as stated by RTÉ and I.
"RTÉ and I accept that this publication in respect of Aengus Ó Snodaigh TD did not comply with good broadcasting standards and in particular the standards required of a public broadcaster such as RTÉ. 
"RTÉ and I sincerely regret, apologise and acknowledge the great distress caused to Mr Ó Snodaigh TD arising out of this broadcast."
Aengus Ó Snodaigh is Sinn Féin's Chief Whip in the Dáil. In February he was successfully re-elected in the Dublin South Central constituency where he topped the poll with 17,015 first preference votes – close to 40% of the vote.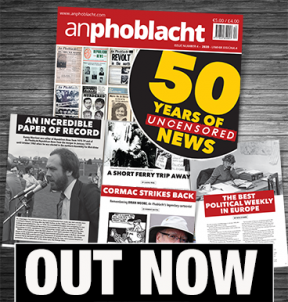 An Phoblacht on Twitter

An initiative for dialogue 
for reconciliation 
— — — — — — —
Contributions from key figures in the churches, academia and wider civic society as well as senior republican figures