10 February 2020
'A revolution in the ballot box' - Mary Lou McDonald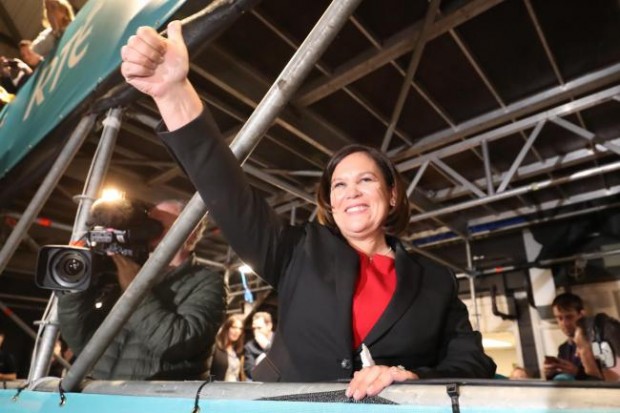 "This vote for Sinn Féin is for Sinn Féin to be in government, for Sinn Féin to deliver." - Mary Lou McDonald
In a seismic and historic election, Sinn Féin is the most popular political party in the 26 counties, securing widespread support across the state. 
With counting continuing in many constituencies, Sinn Féin have 37 TDs elected to Dáil Éireann. 
Sinn Féin topped the poll in many constituencies with candidates being elected on the first count. 
The party secured 24.5 per cent of the first preference vote in what Sinn Féin President Mary Lou McDonald described as a "revolution in the ballot box". 
For the first time ever, each of the 32 counties of Ireland is now represented by a Sinn Féin TD or MP. 
Sinn Féin's Denise Mitchel secured the highest vote of any candidate, receiving 21,344 first preference votes. 
In fact, seventeen of the top 20 high polling candidates were from Sinn Féin. 
Sinn Féin made history in a number of constituencies, breaking new ground with first election of candidates which never returned a Sinn Féin TD before. 
Speaking after being elected, topping the poll in the Dublin described the election results as "seismic". 
"This vote for Sinn Féin is for Sinn Féin to be in government, for Sinn Féin to deliver," she said. 
The Sinn Féin leader also said discussions would now begin with other parties to attempt to form a government.