4 February 2020
A New Decade, New Politics - Sinn Féin, Government & Irish Unity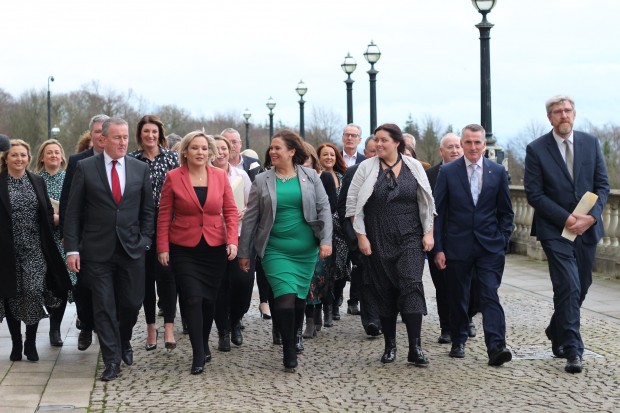 "This new year and new decade has opened up a new phase of political activism for Irish republicans. We are faced with new opportunities and challenges. After three years of collapse, power sharing government has been restored in the north. The new potential which that brings is very significant." - Declan Kearney
This new year and new decade has opened up a new phase of political activism for Irish republicans.
We are faced with new opportunities and challenges. 
After three years of collapse, power sharing government has been restored in the north. 
The new potential which that brings is very significant.
The final stage of the general election campaign in the southern Irish state has begun.  Polling day is on 8 February.  There is a remarkable, popular demand among the electorate for political and economic change.
Only days ago the British state formally left the European Union (EU), whilst ignoring the democratic will of the majority of citizens in the north who voted to remain.
The Brexit crisis is now real. 
The regional and all island economies face unprecedented uncertainty and instability.  Nothing can be taken for granted.
Since the collapse of the power sharing arrangements in January 2017 - due to a failure to implement the Good Friday Agreement (GFA), and successive agreements; the shadow of financial scandal, and absence of integrity in government; as well as the undermining of the regional government structures due to institutionalised bigotry, and a denial of citizens' rights - the Sinn Féin leadership and negotiation team has worked relentlessly to create the circumstances for a rights based return to power sharing. 
On many occasions it seemed that might be impossible, particularly when the DUP and Tory government formalised their political alliance in June 2017. 
The DUP and political unionism had neither the incentive or capacity to negotiate the terms of a sustainable agreement. 
That is why the February 2018 accommodation which Sinn Féin reached with the DUP leadership unravelled.
But despite these odds, Sinn Féin persisted and persevered in our attempts to find a way forward.  We brought a national strategic focus to these efforts at all times.
The achievement of Irish national independence depends upon maximising popular support for Irish unity, and developing the political strength to influence the balance of political and civic forces across the island to bring that about.  This is the strategic reference point for Sinn Féin.
The fact is that it is counter strategic for Sinn Féin not to be in government, north and south.  Of course, it is equally counter strategic if we cannot positively deliver for citizens.
Put simply, our strategy benefits from the existence of proper power sharing in the north, which allows for the implementation of an equality and rights agenda serving the needs of all citizens and sections of society, regardless of culture, faith or none, ethnic origin, sexual orientation, or political allegiance.
The restoration of power sharing government on 11 January meets that essential benchmark.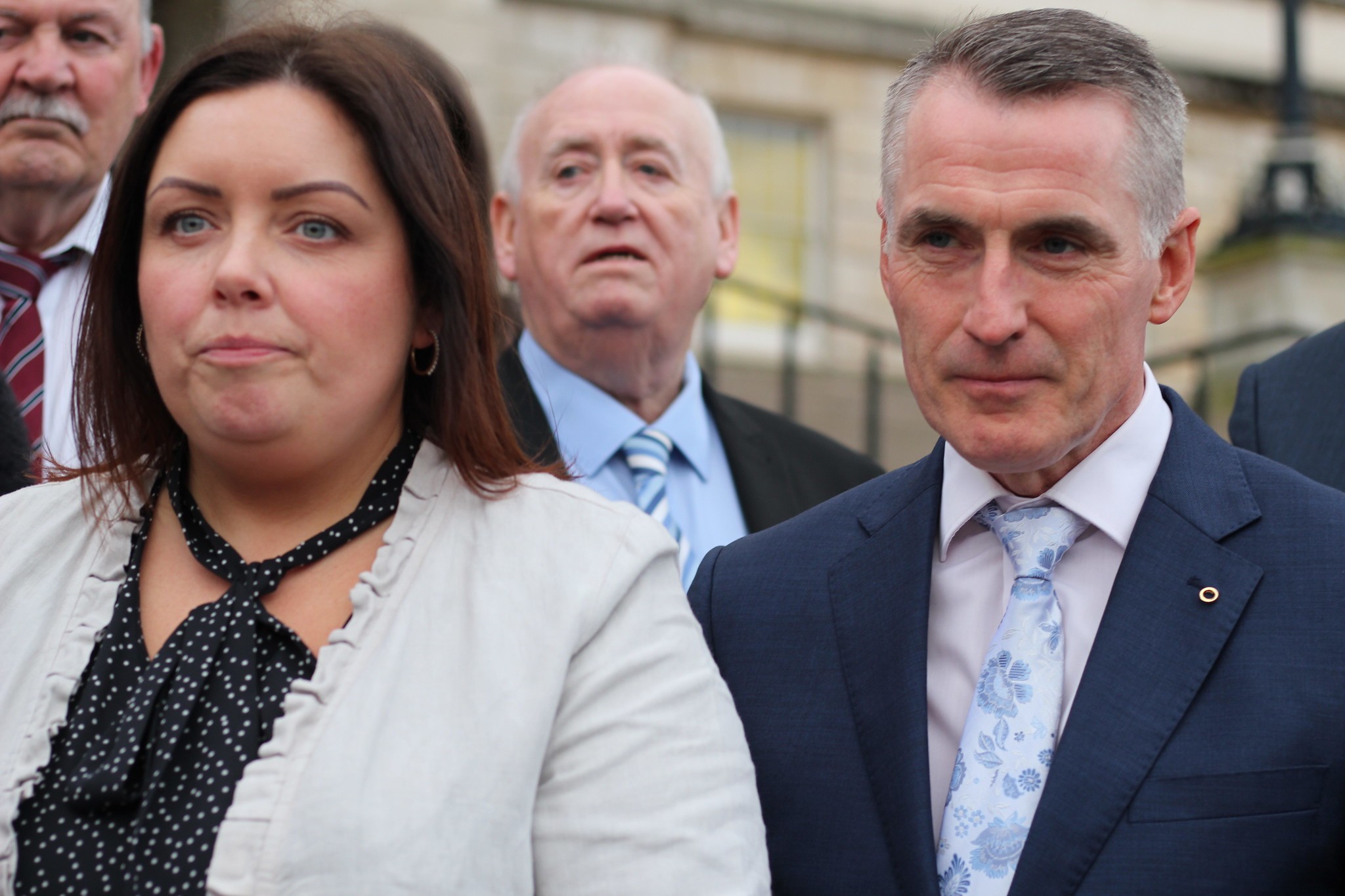 Important progress has been secured on the achievement of official recognition for the Irish language; implementation of Acht Gaeilge; Irish citizenship rights; legislation to give effect to legacy justice rights and the Stormont House Agreement mechanisms; new measures to entrench integrity, transparency, and protections for minorities in government; a mechanism to progress the Bill of Rights; social justice measures and workers' rights; new proposals on advancing anti sectarianism and reconciliation; and, opportunities to increase civic participation in the development of public policy and outcomes based delivery by government departments.  Separately, marriage equality has been achieved, and the need to legislate for women's reproductive health rights is presently out for consultation. 
None of these essential rights based agreements and proposals existed three years ago. It is a mighty achievement to have created the potential to actually deliver, and build upon them now.
And yet this negotiation was perhaps the most challenging undertaken by Sinn Féin to date, for many reasons, both in offensive and defensive strategic terms.
The British and Irish governments adopted a joint strategy, based on their distinct, conservative political agendas; the objective of which was to try and shoe horn Sinn Féin into a deal which would have restored the Executive and Assembly without resolving any of the reasons that caused their collapse three years ago; and, by publishing a document, which both governments authored, but wanted to present as ours.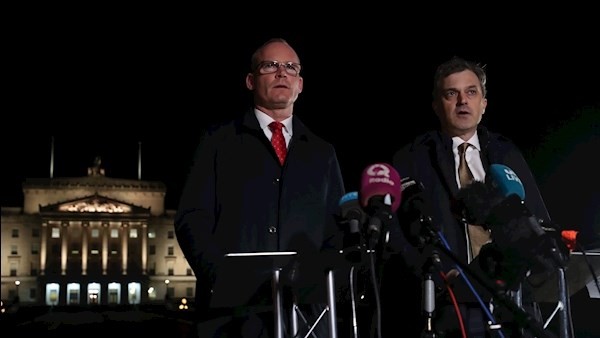 Our negotiation team successfully prevented that from happening, and we ensured sufficient substance in the section of the 'New Decade, New Approach' document dealing with restoration of the Executive, to present a recommendation to the Sinn Féin Ard Chomhairle.
All of this framed our Party Ard Chomhairle's consideration of the recommendation to reenter the Executive and Assembly.
Its unanimous agreement to do so, was based upon an assessment  that the circumstances had indeed been created to restore a power sharing government on the correct terms, alongside the resumption of functioning All Ireland Ministerial institutions.
We judged this would allow for the creation of conditions in which to improve citizens' lives in the here and now, and confront the economic and social challenges faced by society; to robustly challenge the imposition of Brexit; and, also to secure a unity referendum, and further popularise the debate on Irish unity. 
Of course, none of this is comes without contradictions.
Throughout the last phase of talks the DUP tried to minimise the potential for progressive change, supported by the British and Irish governments.
Political unionism has not, and will not change. Its strategy since partition has been to maintain the status quo and perpetuate communal division.
Irish republicanism and partition are irreconcilable.
Already this British government has begun to default on its financial obligations to provide the financial investment required to stabilise the regional economy, and secure the future of public services in the north on a sustainable basis, as set out in their 'New Decade, New Approach' document.
Just two weeks ago in London, I reminded British Secretary of State, Julian Smith that British government bad faith, in refusing to deliver its commitments arising from previous negotiations, had contributed directly to the political instability and crisis of recent years.
At the same time, Brexit continues to cast a very destabilising influence over the political process.
This new power sharing government will be a coalition of all five main parties in the north, which in turn possess fundamentally different ideological and political perspectives on constitutional change, economic and social policy, and Brexit.
That in itself will bring its own unique challenges and difficulties.
I was humbled to have the confidence of my fellow comrades when asked to join Sinn Féin's ministerial team, alongside, the new Joint First Minister, Michelle O'Neill; Conor Murphy and Deirdre Hargey.
It is therefore the height of political arrogance and duplicity that both conservative, partitionist parties in the south of Ireland (Fine Gael and Fianna Fáil), expect Sinn Féin to serve in such a coalition, whilst defying democracy and rejecting any role for Sinn Féin in government in that state.
And, against the backdrop of how we collectively manage these contradictions, politics and society in the north is changing dramatically.  
The unionist political and electoral majority has been successively reduced in four elections since 2017.  Demographic changes are now irreversible; and these will bring about more political and electoral changes for unionism.
The GFA remains the framework through which to oversee the complexity of this unfolding situation, and our still to be completed journey of democratic transformation. That will be possible if all the political parties in the power sharing government adhere to the core principles of the GFA.  
However, the British and Irish governments must also reengage with their responsibilities to ensure full implementation of the GFA, and all succeeding agreements.
The strategic lesson for the British and Irish governments over the last ten years is that the political and peace processes cannot be taken for granted. Their respective failures to properly discharge their obligations as co guarantors of the GFA, and with rigorous impartiality, must never be repeated.
Sinn Féin will navigate the significant opportunities and challenges in the coming period responsibly and intelligently.
Brexit has swept away all the old assumptions about the constitutional, political and economic status quo.  It has created unprecedented changes to the political landscape north and south.
The debate on Irish unity is growing in momentum.  Partition is rapidly running out of road.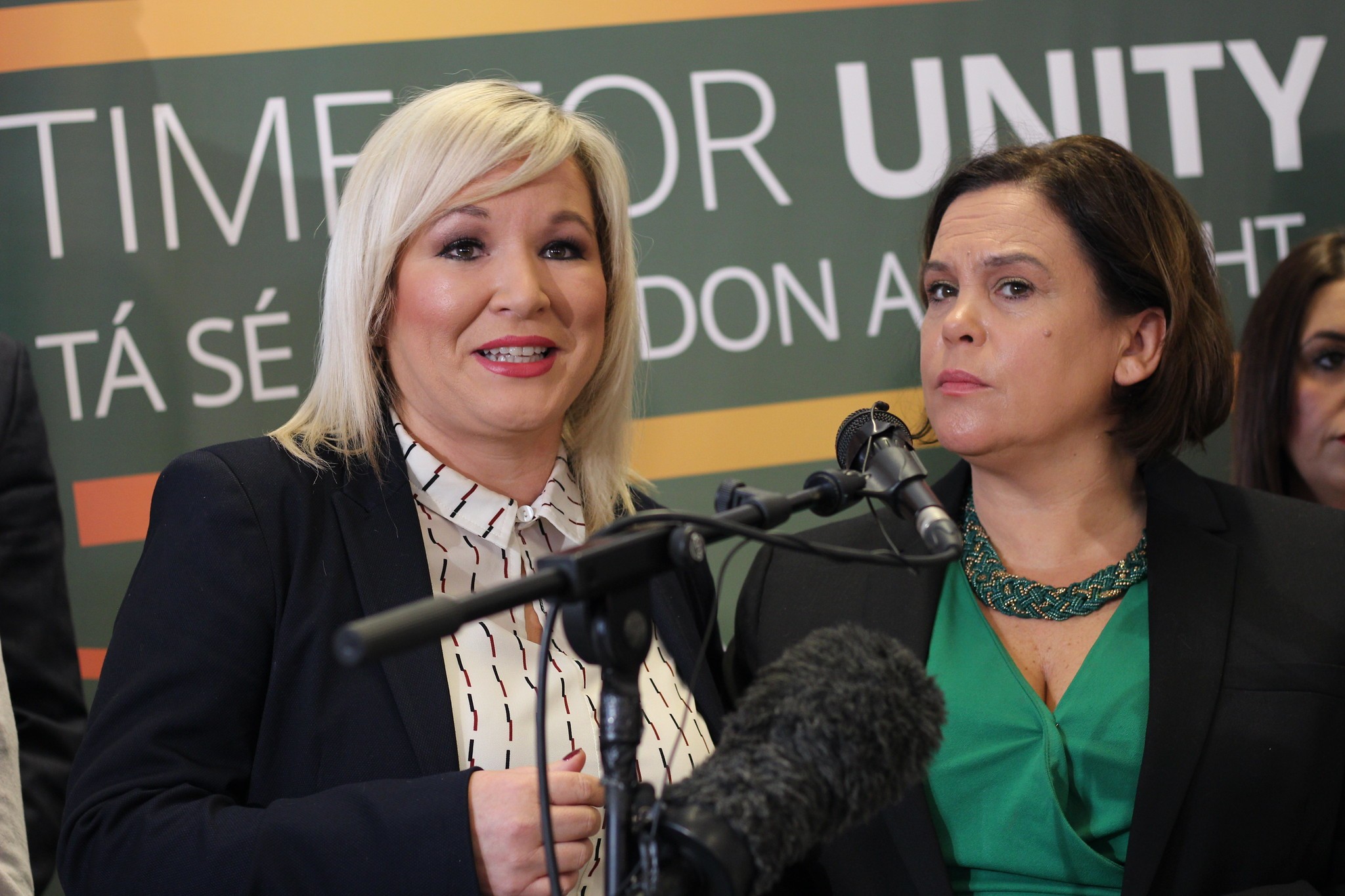 There is a need for us all to discuss and plan for reunification.
This British administration needs to accept that reality.  British government policy towards the north must change. 
The incoming Irish government should convene a national citizen's forum on constitutional change, and begin preparing systematically for reunification.
The growing centrality of Irish unity to the political and civic discourse is an unintended consequence of Brexit. It has also become a new international reality which is gaining in currency.
Simultaneously the drive for Scottish independence has been re-energised; as reflected in the most recent opinion poll which shows a new surge in popular support for Scottish independence.
In a major development during the last two weeks the regional parliaments in the north of Ireland, Scotland and Wales all refused consent to the British parliament to legislate for Brexit on their behalf.
The entire constitutional basis of British politics has been challenged.  Brexit has polarised British society. 
The concept of a British government and British parliament is increasingly mutating into an English Government and English Parliament.
Now in the next few days the southern Irish electorate will go to the polls.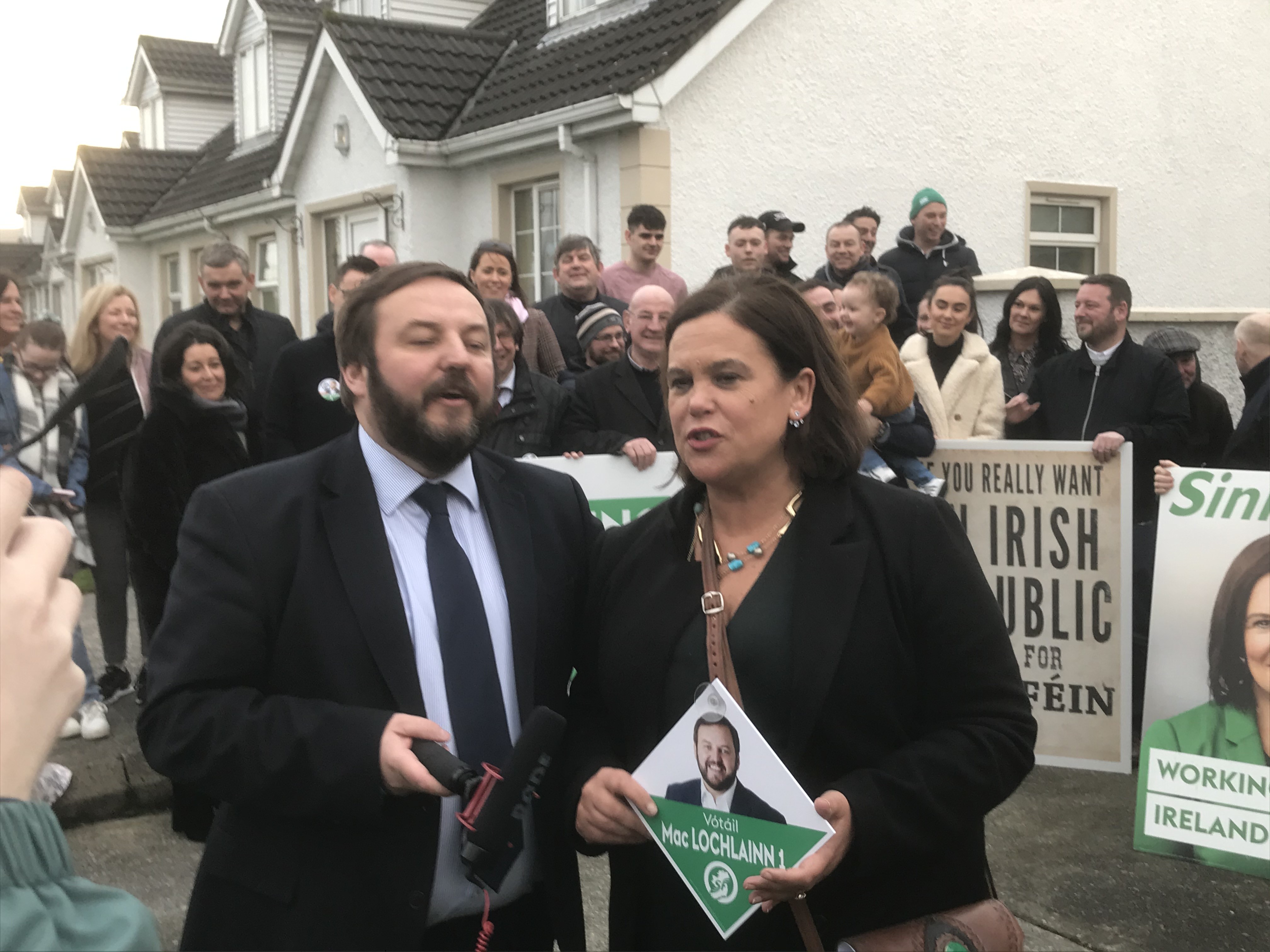 Notwithstanding the series of recent election polls, the results of this general election are impossible to predict, but it is obvious that the dominance of Fine Gael and Fianna Fáil has been decisively ended.
There is widespread discontent within southern Irish society at how the economy and public services have been mismanaged by successive governments led by those two parties, and about their relationship with, and influence of, financial cartels and economic elites.
The leaderships of these two parties have mounted an intensive black propaganda campaign to try and delegitimise Sinn Féin's right to be in government in the south of Ireland. Their stance is absolutely hypocritical.
Just like partition, the efforts of the southern establishment to exclude Sinn Féin from government is running out of road. In the fast changing nature of southern Irish politics that's a position which is neither sustainable or credible.
Whether in the aftermath of this election, or at some time in the future, Sinn Féin will be in government in the south of Ireland, and on the basis of a political programme which promotes economic and social justice, and advances the aim of Irish unity.
However, this will not happen if republicans and progressives stand still.
A new phase of national and democratic struggle is coinciding with the onset of this new decade.
Irish politics and society is changing in the north and south of our country.
The strategic focus of Sinn Féin in this decade must be to harness and drive that change forward, and to popularise and ultimately achieve Irish unity through being in government, both north and south.
A luta continua.