3 February 2020
Northern Assembly declares climate emergency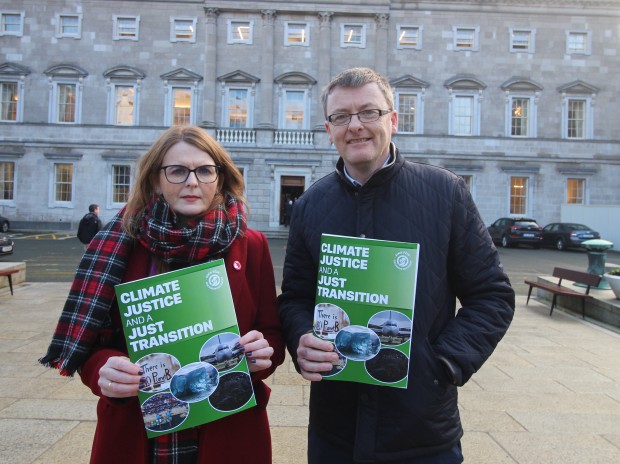 "This is not simply a statement but a declaration of intent, it is a signal that we recognise the huge challenges that we face in terms of limiting global warming and to mitigating against the disastrous consequences for our planet from failing to act." - Caoimhe Archibald
The northern Assembly has declared a climate emergency after a motion tabled by Sinn Féin MLA Caoimhe Archibald received cross-party support. 
The motion has also called on Executive Ministers to urgently implement commitments on climate action contained in the 'New Decade, New Approach' document. 
The increasingly unpredictable nature of weather has been more visible and dangerous in recent years, convincing many of the need to act to tackle the global climate crisis. 
Cyclones are devastating Asia, forest fires decimating large swathes of South America and Australia and catastrophic floods effecting every continent.
In Ireland, this unpredictable weather has been particularly detrimental for the agriculture industry and coastal communities, with irregular temperatures and raising water levels. 
 Speaking following the passing of the motion, Caoimhe Archibald said:
"This evening, the Assembly declared a climate emergency. This is not simply a statement but a declaration of intent, it is a signal that we recognise the huge challenges that we face in terms of limiting global warming and to mitigating against the disastrous consequences for our planet from failing to act.
"This motion is grounded in actions, not empty rhetoric. It includes climate action legislation, a green new economic deal, an energy strategy based on the principles of a just transition and the establishment of an independent environmental agency. 
"Sinn Féin worked in conjunction with the Green party to agree the wording on an amendment, we feel this amendment best represents what we want and need to achieve as an Assembly." 
The East Derry MLA welcomed the support for the motion from other parties in the Assembly. 
"This collaborate, cross-party style of working sends out a positive and clear message to the public.
"It is vital that on big issues, such as the climate and public services, that we do find consensus. Sinn Féin is committed to building on collaborative working in this new assembly to advance progressive social, economic and environmental policies," she said.