7 January 2020
Government buckles on Black & Tans commemoration after widespread opposition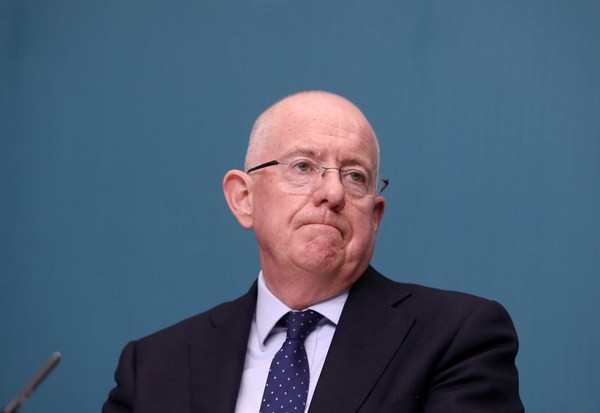 "These forces were part of the British apparatus of occupation and acted to suppress the democratic demand for independence. Deferral of this planned commemoration is a step in the right direction, but it's not enough. This event needs to be cancelled." – Mary Lou McDonald TD
The Government has announced that it will be deferring its plans to commemorate the Black & Tans and the RIC later this month after widespread opposition and outrage.
The event was set to take place in Dublin Castle, with Garda Commissioner Drew Harris and Justice Minister Charlie Flanagan set to take centre stage.
Strong criticism and pressure had been launched at the Government since they last week announced the commemoration plan, with Sinn Féin Culture & Heritage spokesperson Aengus Ó Snodaigh saying "Fine Gael are more interested in commemorating the enforcers of British rule in Ireland than ordinary citizens who bore the brunt."
Taoiseach Leo Varadkar defended the commemoration right up until his spectacular U-turn, saying in a Tweet earlier today that "We should respect all traditions on our island and be mature enough as a State to acknowledge all aspects of our past.
Diarmuid Ferriter, Professor in History at University College Dublin, took issue with the Government today where he described their use of the expert advisory group on centenary commemorations was 'like a mud guard'.Sinn Féin President Mary Lou McDonald described the news that the planned commemoration was being deferred as being a step in the right direction, but that it needed to be cancelled in full.
Speaking with An Phoblacht, the Dublin Central TD said "over the past number of days we have gotten a flavour of the extent of Fine Gael's revisionism, during which they have repeatedly defended their decision to commemorate the DMP and the RIC.
"These forces were part of the British apparatus of occupation and acted to suppress the democratic demand for independence. Deferral of this planned commemoration is a step in the right direction, but it's not enough. This event needs to be cancelled."
An Phoblacht on Twitter

An initiative for dialogue 
for reconciliation 
— — — — — — —
Contributions from key figures in the churches, academia and wider civic society as well as senior republican figures