6 January 2020
This week is the time for hope over fear - Michelle O'Neill
"I want an Assembly which operates differently from what went before, and to usher in a new kind of politics, which is progressive, respectful, and has integrity." - Michelle O'Neill
Over the past twenty two years Ireland has been transformed as a result of the peace process of which the Good Friday Agreement is the foundation stone. 
It provided a peaceful, democratic alternative to decades of conflict. 
I truly and passionately believe that we need to get back to the letter and spirit of the Good Friday Agreement. 
It was, and remains a precious gift of peace to our young people and it is indispensable. 
This week offers the parties an opportunity to do this as political Talks at Stormont conclude – with success I hope. 
Peace alone is no longer good enough for a new generation who rightly demand to be afforded civil, social, economic and cultural rights in this new decade. 
The world has changed since the Assembly collapsed and it is moving on fast. 
I do not need to rehearse the past three years of political breakdown and deadlock, deal and no deal, because I want to focus on resolutions, rather than recrimination. 
What nationalism expects to see is that the equality, mutual respect and all-Ireland approaches enshrined in the Good Friday Agreement are fulfilled. 
That the negative attitude and disrespect to Irish national identity and culture is consigned to the past and those who wish to live their lives through the medium of the Irish language can do so and have protection before the law. 
The public deserve to have functioning government which delivers good public services which they can have confidence in. 
This week there will be two more days of strike action by hard pressed healthcare staff. They are taking unprecedented action and need our support.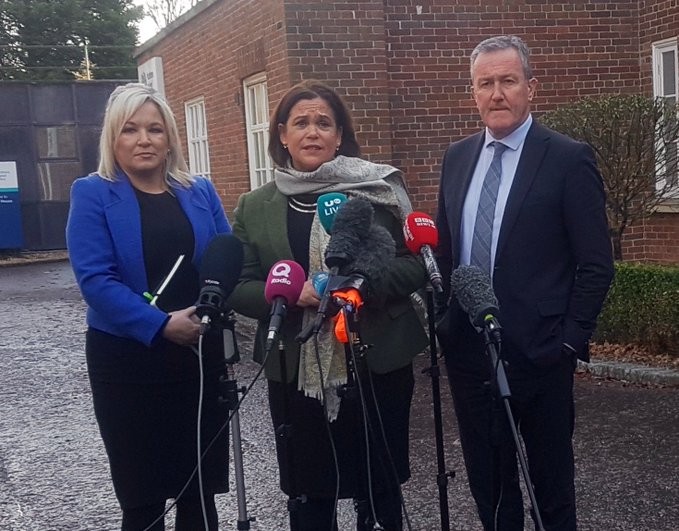 Sinn Féin not only stands in solidarity with these workers but we want to get around the Executive table and agree a solution without delay. 
To move forward parties must commit to discharging their duties in good faith, serving all of the people equally. 
Any Executive must prevent discrimination, and promote the interests of the whole community in an even-handed way. 
It means actively promoting reconciliation, and building bridges we can all cross to end sectarianism and bigotry at every level of society moving forward. 
I want an Assembly which operates differently from what went before, and to usher in a new kind of politics, which is progressive, respectful, and has integrity. 
Never ever again can we see scandals like Red Sky, NAMA, RHI happen in this place. 
We need ministers competent to do their jobs. 
Whatever the civil service's role has been in contributing to the RHI debacle, nobody doubts that it has a critical role in ensuring there is never a repeat; therefore we need fundamental change – arguably a Patten style commission of reform. 
At the end of this month we are being dragged out of the European Union without the democratic consent of the majority of people or Assembly members and MPs here. 
There is no good to come from Brexit. 
Brexit is not an orange or green issue and I think there is considerable merit in all of us looking at post-Brexit rights and entitlements through a new lens.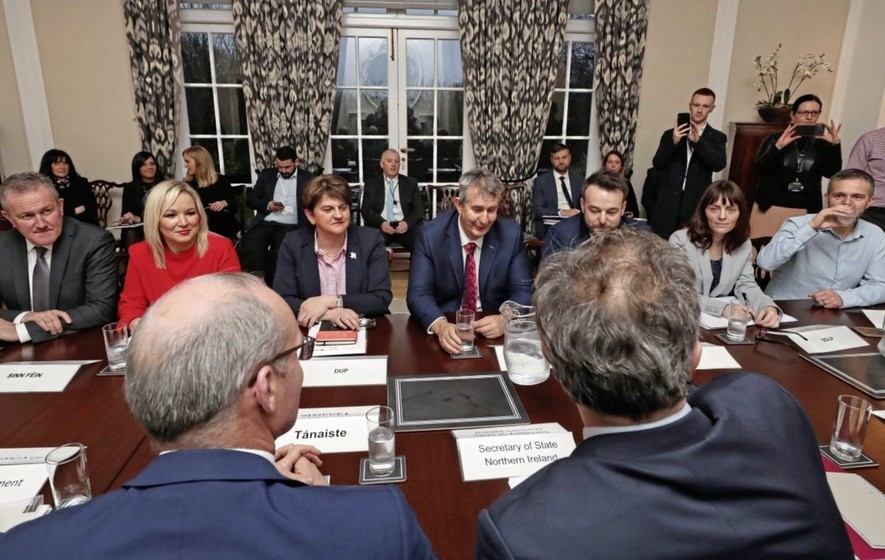 There is obvious value in a Bill of Rights as referred to in the Good Friday Agreement, in mitigating the potential rights impacts of Brexit. 
It is imperative that the island of Ireland redoubles our efforts to develop an integrated, modern and competitive economy. 
We need to improve our competitiveness through investing in skills, our public services and infrastructure. 
Sinn Féin will continue to make your voice heard and live up to the mandate we have been given. 
There is no contradiction in declaring and delivering on our firm commitment to power sharing with unionism and a functioning Assembly while also initiating a mature and inclusive debate about a New Ireland. 
It is a time to hear all voices within this debate. The political landscape is changing and this cannot be ignored. 
What has brought us together as a community divided by identity and allegiance has been the Good Friday Agreement political framework. 
It is imperfect. 
But let's try and reinvent the optimism and hope by creating a new kind of politics which is democratic, energetic and progressive and which allows everyone irrespective of identity, nationality, race, colour, creed, disability, gender or sexual orientation – to feel that they belong. 
Sinn Féin stands ready to form an Executive which is both credible and sustainable. 
This week coming is the time for hope over fear.
An Phoblacht on Twitter

An initiative for dialogue 
for reconciliation 
— — — — — — —
Contributions from key figures in the churches, academia and wider civic society as well as senior republican figures