22 December 2019
Doherty slams 'Anti-Republican' Fianna Fáil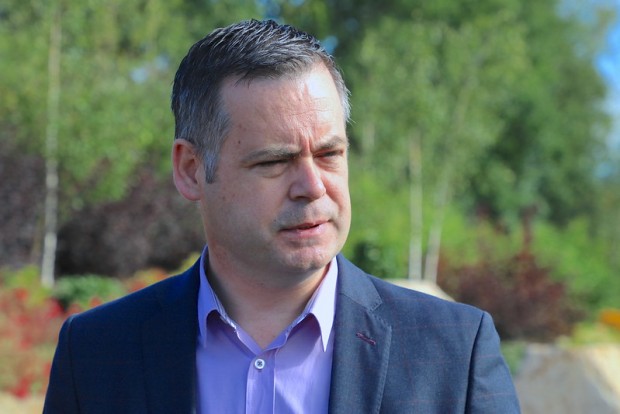 "Whilst Fianna Fáil occasionally pay lip service to their Republican roots, it has long since gave up any notion of bringing the Republic proclaimed in 1916 to fruition and has, under Mícheál Martin's leadership in particular, become the party of gombeen men that Mellows foretold would accept partition." – Pearse Doherty TD
Sinn Féin Finance Spokesperson has hit out at Fianna Fáil Leader Mícheál Martin after comments he made to the media this morning saying that now is not the time for an Irish Unity Poll.
Martin said that the proposal of a border poll runs the risk of raising tensions in the North of Ireland, and called for the integration of public services in the meantime.
The Fianna Fáil leader said that he was "not going to conflate Brexit and Unity, and was very against the border poll which Sinn Féin put forward."
Teachta Doherty hit back saying Fianna Fáil has become the "Anti-Republican" party, and driven further from its roots under Mícheál Martin.
"Whilst Fianna Fáil occasionally pays lip service to its Republican roots, it has long since gave up any notion of bringing the Republic proclaimed in 1916 to fruition and has, under Micheál Martin's leadership in particular, become the party of gombeen men that Mellows foretold would accept partition", he said.
Demand for Irish unity has been growing steadily over the last number of years, which was reflected in the recent British general election where the North returned more nationalist MPs than Unionists for the first time in its history. Sinn Féin meanwhile have been pressing the Irish government to begin meaningful engagement with the British government to arrange a date for a referendum on Irish unity in the north within five years.
The Donegal TD continued: "there is nothing radical about any of this. It's time the people had their say and it's time we started planning for their verdict.
"A referendum on Irish unity is expressly provided for in the Good Friday Agreement; an agreement that was endorsed by the people of this island, north and south, overwhelmingly over 20 years ago."
An Phoblacht on Twitter

An initiative for dialogue 
for reconciliation 
— — — — — — —
Contributions from key figures in the churches, academia and wider civic society as well as senior republican figures