18 August 2019 Edition
The end of the Orange State
The point of no return – August • 1969 • Lúnasa – Ni raibh aon dul siar as ansin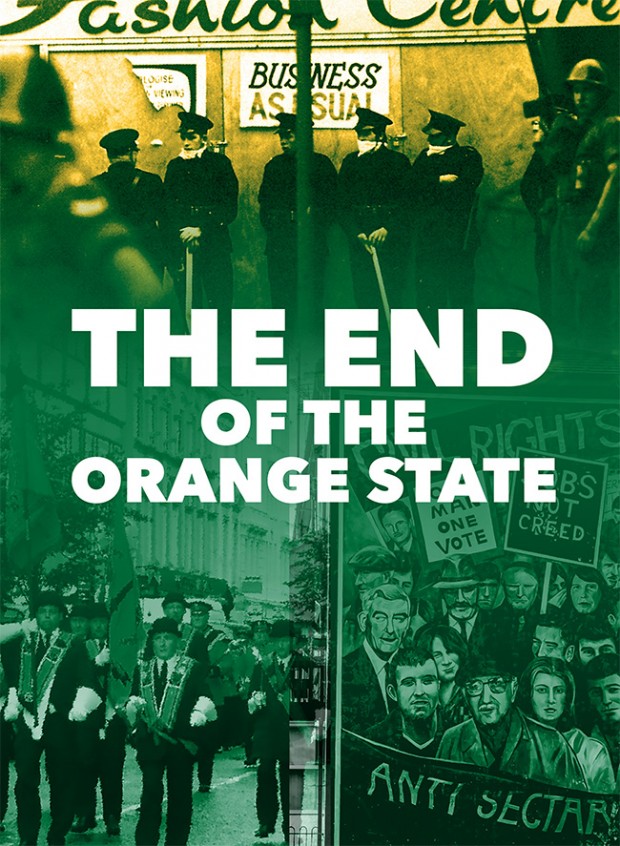 In the tumultuous world of the late 1960s, Ireland became briefly the centre of international media attention. The resistance of nationalist communities to brutal systematic attacks on their communities demonstrated a new generation of risen people. While the centre of the disturbances were in Belfast and Derry principally, there were incidences recorded across the Six Counties including Armagh, Coalisland, Crossmaglen, Dungannon, Dungiven, Newry and Strabane. The first deaths of the conflict which began in 1969 took place that July - Sammy Devenny and Francis McCloskey, both Catholics killed by the RUC.
With hindsight, we now understand that the events of the three days from August 12th to 15th 1969 were the beginning of the end for the sectarian Orange State. The August 12th Apprentice Boys march in Derry led to the RUC entering the Bogside with riot police, water cannons and CS gas. The resulting Battle of the Bogside where the community held the RUC and B Special reinforcements at bay for two days, sparked resistance across the North and a deadly state response.
British troops were deployed on August 14th, and six people were killed on August 15th in riots across Belfast. More than 150 Catholic homes and over 275 business premises had been destroyed as Loyalist mobs rampaged through Belfast, burning and rioting, aided by the RUC and B Specials. The previous day John Gallagher, a Catholic man, was killed by the RUC in Armagh bring the three days death toll to seven.
An Phoblacht and its sister magazine IRIS have over the years marked the 1969 anniversary and we reprint here some unique first accounts of August 1969 from Rita Canavan, Nellie McAuley and Ann McLarnon. Alongside this we have new contributions from Jim Gibney and Richard McAuley. Roy Greenslade provides an analysis of British print media coverage in that historic month while Mícheál Mac Donncha examines the reaction South of the border.