18 August 2019
A Just Transition to a Green Economy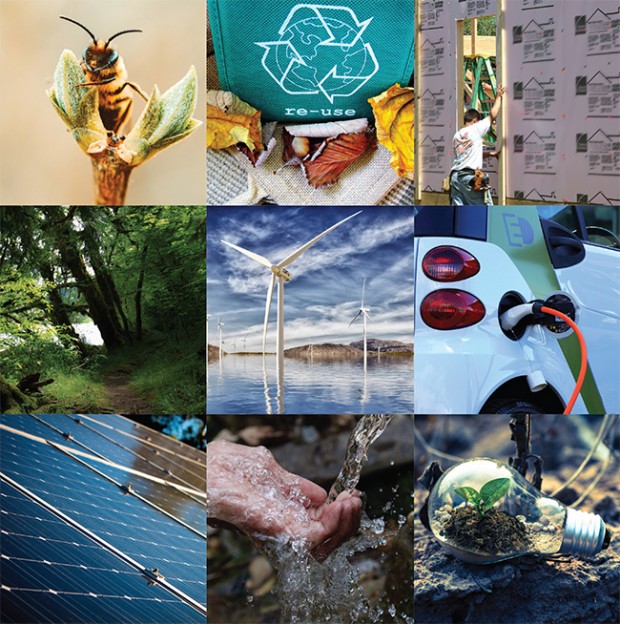 Building the green economy, reskilling and upskilling workers, investing in biogas and biomass energy and retrofitting homes across Ireland are just some of the proposals Sinn Féin has made to deliver action on tackling climate change. This comes after two radical climate change bills have been introduced by the party on solar panels and micro generation. As Sinn Féin's David Cullinane takes on the Climate Change portfolio, Brian Stanley td outlines the critical work done so far on this issue.
Climate Action should not be viewed as a burden. It should be viewed as an opportunity to create a more sustainable, greener economy for everyone. To do that, however, we have no option but to radically transform our society and our economy.
Sinn Féin is fully committed to climate action. We are dedicated to action that is both ambitious and based upon fairness and justice. That means that all climate action must be built within a framework of a 'Just Transition'.
No worker, family or community can be left behind in our transition towards a sustainable, green economy.
Climate action presents us with a fantastic opportunity to invest in towns and villages across Ireland which have been neglected for a very long time. We need a genuine transformation to revitalise rural communities and to regenerate our local economies.
We cannot allow climate action to turn into some sort of green austerity where carbon taxes are increased and workers lose their jobs without being re-skilled into green energy alternatives such as wind, solar or biofuel.
Take Bord na Móna for example. Only a few weeks ago, we heard the news that 200 Bord na Móna workers have been made redundant since January 2019, with a further 240 workers set to lose their jobs by the end of the year.
How are we going to transition away from our reliance upon carbon towards a green economy if we can't bring ordinary working people with us? It doesn't have to be this way.
What we need is a major capital stimulus package into Biofuel plants such as Biogas and Biomass. We need to invest in both offshore and onshore wind. If we invest in those two renewable energy sources we can reach 80% renewable energy by 2030 and provide up to 40,000 net jobs across Ireland in green energy.
Take Biogas for example – a renewable, indigenous energy source that can reduce our emissions and make up 20% of our energy mix. Ireland currently only has 1 biogas plant. Germany has over 6,000 plants, while England has 600. This is despite the fact that Ireland has huge potential in this sector due to our agricultural waste which can be used to generate energy.
To take advantage of energy sources such as Biogas, we will need to divest from brown energy and that does mean that those jobs in peat production at Bord na Móna will be gone. It is therefore essential for those workers, their families and their local communities that we transition those jobs into alternative employment. That is why Sinn Féin is proposing that Bord na Móna become the heart of Ireland's green economy supported by a Just Transition Fund. 
This Just Transition Fund will be tasked with preparing households, workers, communities and businesses for a green transition.
That means the state, through Bord na Móna, pro-actively going into communities and talking to families about how the state can support households with insulation and retrofitting plans. 
The cost of a deep retrofit ranges from €30,000 to €75,000 or more. This cannot be left to the mercy of the private market; families cannot be left with a green mortgage.
It means talking to workers about what new areas of green employment they can move into. Take motor mechanics for example; they will need to be transitioned and re-skilled for electric vehicles. We also need to begin a major upskilling of workers for a state-wide retrofitting scheme. The morning I began working for Bord na Móna there were 95 others starting with me – it's that sort of large-scale thinking that we need.
It means going in and talking to communities as a group – not as individual entities in a market. Communities should not be left on their own to manage the impacts of the green transition. 
Sinn Féin has set an ambitious target of achieving 80% of our energy through renewables by 2030. That figure is completely achievable but it will only be met through being ambitious and developing innovative ideas to support that change.
For example, in 2017 I introduced Sinn Féin's Microgeneration Bill which would enable families, schools, businesses, GAA clubs and other property owning groups to generate their own electricity through solar panels and to sell back to the grid any excess electricity they did not use. The potential for developing such a scheme is huge. 
Take a community school for example; the electricity which the solar panels generate throughout the summer when the school isn't even open could be enough to power the local town. Farmers and GAA clubs could generate electricity and make revenue by selling it back to the local town. The lack of progress being made by the Department regarding this piece of of legislation has been deeply frustrating. 
Last month, we followed up our Microgen Bill with a supportive Solar Panel Bill which removes much of the unnecessary red tape around solar panels and would make it much easier for schools and clubs to install a solar panel system. 
Sinn Féin is also calling on the government to investigate the policy idea of the state wholesale buying electric vehicles and leasing them out to the public through the ESB at a low cost. How many ordinary workers can currently afford to buy an electric vehicle? Yet, the government is saying it will put in place one million charging points by 2030.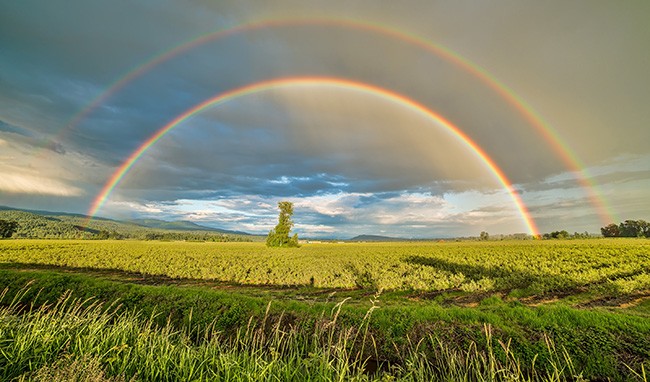 We need to look at corporations paying a higher carbon tax. Or a higher corporation tax ring-fenced for climate action. The state needs to start taking responsibility for climate action and corporations need to be held to account.
It is Sinn Féin's ambition that we want to be net-zero carbon by 2050. With Fine Gael in government we have no hope of achieving that. The current government has already given up on our 2030 climate emissions targets and has stated that we will spend €7b by 2030 to buy our way out of our emission fines. To put that into context, that is more than the cost of three National Children's Hospitals. It is also dead money that will not be invested in climate action.
People refer back to decades in which there were major changes or upheavals. There was such a thing as the swinging 60's. The 1970s were supposed to be socialist, although, unfortunately, they were not. If we are to tackle climate action there will have to be a big transition made in the 2020s. 
This is an issue of fairness. It is also an issue of justice. That is what we must get right. We must ensure that those who are the least to blame for the climate crisis are not the ones who will end up paying the highest financial cost. The transition to a low carbon economy cannot be left to the whims of the private market. It must be led by a public vision and supported by public investment. 
An Phoblacht on Twitter

An initiative for dialogue 
for reconciliation 
— — — — — — —
Contributions from key figures in the churches, academia and wider civic society as well as senior republican figures