10 October 2019
Govt Tips bill "Window dressing that fails workers" - SF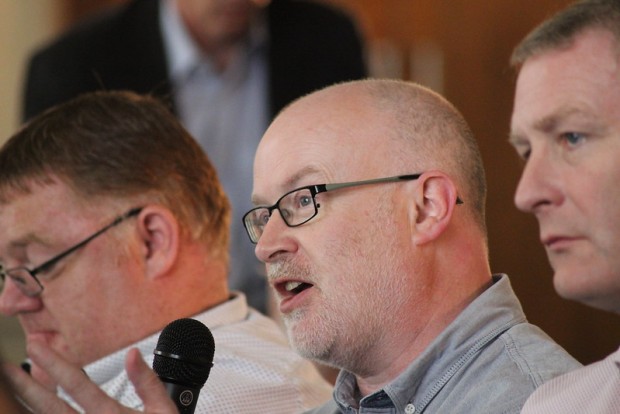 "This bill is nothing but window dressing to make it look like the Government is doing something when it is not. We can and must do better." - Senator Paul Gavan
Sinn Féin Senator Paul Gavan has hit out at the Minister for Employment Affairs Regina Doherty, saying that her tips bill is nothing more than "window dressing that fails workers."
The criticism comes as at the Government refuses to progress a Sinn Féin Bill which would give hospitality workers a legal right to the tips that they earn.
The Limerick based Senator introduced the Protection of Employee Tips Bill in 2017 alongside Senator Fintan Warfield, which seeks to make it illegal for an employer to withhold, deduct, or demand the return of a tip from an employee without a lawful excuse.
Minister Doherty has began the process of introducing her own bill on the matter this year, but it falls short of ensuring protections for hospitality workers.
Trade Unions and campaign groups such as OneGalway, SIPT, and Unite the Union joined Gavan and Sinn Féin Social Protection spokesperson John Brady were in expressing frustration at Minister Regina Doherty's proposed bill.
The Sinn Féin Bill has already passed all stages in the Seanad and second stage in the Dáil, and is awaiting committee stage. It received strong cross-party support in the Oireachtas bar Fine Gael, and has been widely endorsed by trade unions and civic society groups.
However, Fine Gael's Regina Doherty has put a money message on the Bill, which is being hotly contested.
Over 50 bills have been blocked by Taoiseach Varadar refusing to sign a money message, with only seven opposition bills being approved by the government.
Senator Gavan told An Phoblacht today, "I'm not even sure we should call this a bill. All we saw today were some scattered thoughts on a few pieces of paper."
Wicklow TD John Brady added: "This bill is a diversion. This bill would not give a right to tips for workers. This bill would fail to stop tip theft by employers."
The hospitality sector has among the highest proportions of low pay, precarious employment and exploitation across the globe.