27 September 2019
OPINION: Sinn Féin will fight to end the rip-off insurance scandal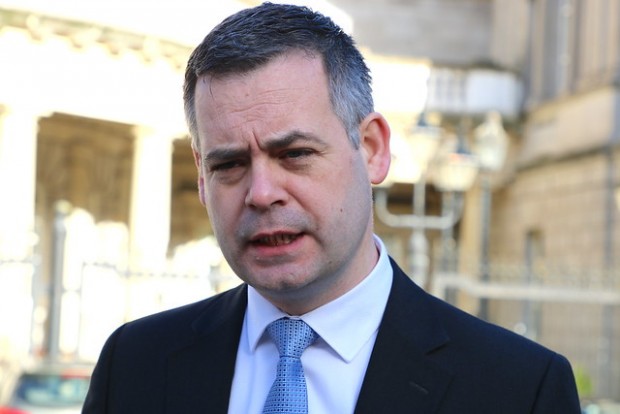 "These companies exploit vulnerable customers who do not know about dual pricing, relying on their loyalty to charge extortionate prices and push up their own profit margins." - Pearse Doherty TD
Customers and businesses across Ireland are being charged rip-off prices by the insurance industry day in, day out.
There is no better example of this than the industry's practice of price discrimination that punishes loyal customers when they renew their annual premium. Loyal customers, who have been with their companies for years, are quoted sky-high premiums on renewal. They receive no goodwill for their loyalty. 
The outrageous thing is that, many renewal quotations are often a swindle. This practice, of punishing loyal customers when they renew their policy, is called dual pricing. It is a systematic scam costing costumers hundreds of euros every year without their knowledge.
Earlier this week, I was able to expose the industry by showing how they were overcharging me by 33%. Despite the company telling me on the phone that they could not go any lower, I was able to secure a 33% reduction simply by entering my details onto their website.
But this isn't just my story. One of the many cases I've dealt with resulted in a saving of €1,400 by doing the same.
This what's called the 'Loyalty Premium', or 'Dual Pricing', and it has become standard practice within the insurance industry.
These companies exploit vulnerable customers who do not know about dual pricing, relying on their loyalty to charge extortionate prices and push up their own profit margins. The attitude of the insurance provider is often, 'if you don't like it, you can lump it.' This arrogance is a result of the lack of alternatives in the market. Consumers have very few options and the insurance companies know it.
Representatives for the insurance industry have alluded to insurance fraud and claims as the reasons for extortionate premiums. This is not true.
Despite less claims and lower pay-outs, insurance premiums have skyrocketed with the industry registering profits of €227 million in 2017, a 1,300% increase in profits from the year before. This does not add up.
The industry claims that 20% of all claims are fraudulent, yet recent information from the Department of Justice shows that only 50 cases of insurance fraud were recorded by An Garda Síochána in the 6 months from November to June of this year.
In short, the reasons given by the insurance industry for their extortionate premiums are a sham. It's greed, pure and simple. 
The scale of the insurance industry's scam is only matched by the scale of this Government's failure to tackle rising costs and industry malpractice.
Sinn Féin want to do what this government refuses to do. The solution to this issue is to introduce legislation that will deliver transparency, accountability and real regulations. My party colleague Pearse Doherty TD wrote to both the Central Bank and Competition and Consumer Protection Commission asking for an investigation into companies discriminating against loyal customers by offering inflated prices whenever their policies are renewed.
We will fight to end the insurance rip-off.
Sinn Féin will fight to end the insurance rip off
An Phoblacht on Twitter

An initiative for dialogue 
for reconciliation 
— — — — — — —
Contributions from key figures in the churches, academia and wider civic society as well as senior republican figures