11 July 2019
Sympathy on death of Cormach Murrihy – Sinn Féin President Mary Lou McDonald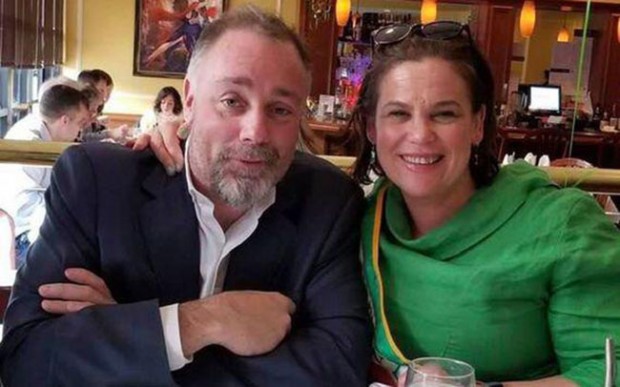 Cormach was an active supporter of Friends of Sinn Fein and believed passionately in the reunification of Ireland
President of Sinn Fein Mary Lou Mc Donald deeply regrets the news of the death of Cormach Murrihy in New York last week.
We learnt with great sadness of the sudden death of Cormach Murrihy in New York.
The Sinn Féin President said:
"Our deepest sympathies to Cormach's wife Vivienne, his son Cian and daughter Caoimhe , his mother Margaret and his brother Ciaran and to his many many friends in America and Ireland.
"The news of Cormach Murrihy's sudden and untimely death has shocked and saddened his family and friends and the Irish American community in New York."
Cormach was an active supporter of Friends of Sinn Fein and believed passionately in the reunification of Ireland.
He said recently: "it is what motivates me to help the fundraising efforts through Friends of Sinn Fein. I firmly believe that unity is the best future for Ireland and that it is achievable and essential for all the people of Ireland."
Cormach was a pivotal figure in the building of the Rockland County GAA ground and clubhouse and hosted a visit there by former Sinn Fein president Gerry Adams in July 2017 who said that Cormach will be sadly missed and remembered always with deep affection and gratitude.
An Phoblacht Magazine
AN PHOBLACHT MAGAZINE:
Don't miss your chance to get the second edition of the 2019 magazine, published to coincide with Easter Week
This special edition which focuses on Irish Unity, features articles by Pearse Doherty, Dr Thomas Paul and Martina Anderson.
Pearse sets out the argument for an United Ireland Economy whilst Pat Sheehan makes the case for a universally free all-island health service.
Other articles include, 'Ceist teanga in Éirinn Aontaithe', 'Getting to a new Ireland' and 'Ireland 1918-22: The people's revolution'.
An Phoblacht on Twitter

An initiative for dialogue 
for reconciliation 
— — — — — — —
Contributions from key figures in the churches, academia and wider civic society as well as senior republican figures