21 June 2019
James Clarence Mangan
Remembering the Past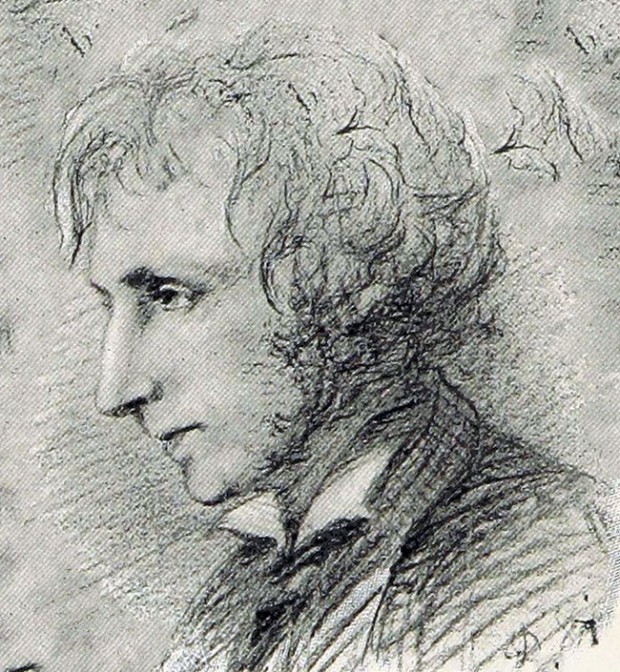 JAMES CLARENCE MANGAN, journalist, poet and Young Irelander, was born in Fishamble Street, Dublin in May 1803. 
Educated at a school in Saul's Court (now Lord Edward Street), where he acquired a good knowledge of German, Italian, French, Spanish and Irish, he was forced to abandon his studies at the age of fifteen and help support his impoverished family. He secured employment in a solicitor's office where he remained for ten years copying law papers. 
He contributed poems, including translations from German and Irish, to some of Dublin's almanacs, including the Dublin University Magazine, under the signature of 'Clarence' 
Becoming acquainted with Charles Gavan Duffy, one of the founders and editor of 'The Nation', he became a regular contributor to the paper, for the first number of which he wrote a poem welcoming its advent. 
For three years Mangan's contributions to The Nation under the pseudonyms 'The Man in the Cloak', 'Terrae Filius' and 'Vaccus' consisted mainly of some mediocre epigrams, short satirical pieces and verses. The editor, Gavan Duffy, however, prophesied, that the author would one day be foremost in the ranks of Irish poets. 
POLITICAL VERSES 
His political verses were weak and much inferior to those of Thomas Davis and the 'Nation' contributors. However, much of his prose writings and at least a dozen of his poems, including My Dark Rosaleen, pulsed with love of Ireland and sing the praises of its ancient past. It is in these his fame rests.  
A Young Irelander in politics and a tireless champion of the cause of Irish freedom, Mangan, following the suppression of 'The Nation' in 1848, became a contributor to John Mitchel's 'United Irishman' during its 15 weeks of existence and later to 'The Felon', edited by Thomas Devin Reilly. 
His natural tendency to melancholy, aggravated by poverty and loneliness, drove Mangan to depend on alcohol and opium. Which utterly undermined his health. 
A victim of the cholera epidemic during the Famine of 1845-49, he was discovered dying in a cellar in Bride Street, Dublin on June 13th 1849. Moved to the Meath hospital, he died of malnutrition a week later. 
James Clarence Mangan died on June 20th, 1849, 170 years ago this week.
• First published in An Phoblacht/Republican News, 22nd June 1989
An Phoblacht on Twitter

An initiative for dialogue 
for reconciliation 
— — — — — — —
Contributions from key figures in the churches, academia and wider civic society as well as senior republican figures