30 September 2018 Edition
Postcards from a New Republic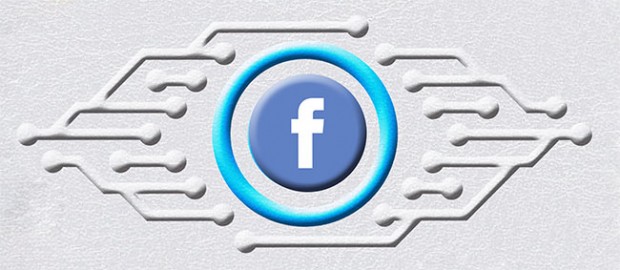 The 'Postcards from the New Republic' series is a hat tip to British designer, artist, entrepreneur and Socialist William Morris's News from Nowhere series of articles from 1890 published in the Commonweal, the newspaper of the Socialist League and set in a distant future where Morris's socialist, and romantic, utopia has been secured. Our story's protagonists are Willa Ní Chuairteoir and Lucy Byrne accompanied by their four children James, Afric, Banba and Alroy who together enjoy and endure the equity and exigency of the future's New Republic. 
It's all gonna kick off now Willa mutters to herself as she picks up the paper from the kitchen table. Banba looks up at Willa sheepishly thinking exactly the same thing. You've just turned 12 years of age love; you should be climbing trees not writing articles trashing your poor Ma online. What were you thinking?
Willa has known her wife Lucy all her life. Their parents lived within a stone's throw of one another and had everything in common. Lucy, determined and pretty as a picture, has always had a strong view of how the world should be. As her Nana Byrne used to say, when it comes to young Banba the apple didn't fall from the tree. I'd bet a month's veg that she ends up following Lucy into politics Willa thinks to herself, and not for the first time. 
James lands in with a bunch of carrots still in his hand. How could you he roars? There I am working away in the Big Feed and that cow Mrs Duffy waltzes over only delighted to tell me how my little sister has dissed her own mother for all to see. I cannot believe you wrote that post aligning yourself to the Freedom party's call for Facebook to be privatised. You know your access to Facebook is limited for good reason.  
Your brother is right love. There's a reason why the Freedom party is now a small fringe group. We've told you a thousand times what it was like back then. Day in day out living with the insidious manipulation of social media by authoritarian politicians and party's propped up by corrupt multinationals. Fear took over Banba, and for years we thought it would win out. 
Homeless families were rounded up and detained in massive emergency accommodation centres on the outskirts of cities and towns, all under the pretence that they were trying to game the system. Climate change denial became a statement of truth. All our hard won social rights were slowly withdrawn. Fascism manipulated social media and still Facebook refused to properly regulate content. 
Willa looks up at the clock. Her eldest daughter Afric will be home now any minute with the youngest fella in tow. Banba gets up from her chair and with her hands on her hips begins a prepared soliloquy on her right to free speech. Oh my God yells James. You are literally clueless, and you are pretty selfish as well. Everyone has a roof over their head now but all you care about is accessing videos that aren't appropriate for a kid anyway.
OK James, that's enough. Lucy is standing in the doorway of the kitchen and gives her first born a sharp look. Banba turns around ready for battle, but takes one look at Lucy and slumps back down in her chair. 
So Missy, what's this I hear about you running for the Freedom party Lucy asks with a grin. I'm sorry Ma, I know I shouldn't have written it. I just wish you'd hear me out once in a while. Lucy sits down next to Banba and gently squeezes her arm. 
We've had this out time and time again kiddo. Facebook was and is a vital strand of public infrastructure that connects people across the globe. It took years to negotiate the global Treaty to safeguard that interconnectivity. I'm really proud of that and the role a generation of activists played in securing a better future for all of us. Equality is the norm now, but we can't ever take it for granted. 
If I'm honest love your opinions sometimes scare me. I'm worried that because your generation didn't live through the Great Struggle you will take the freedoms and rights you enjoy for granted. Of course you have a right to access that connection with the world but as a legislator I have a responsibility to regulate it. 
So how about we make a deal? From now on we bring our points of difference to the kitchen table. We'll trash them out all night if we have to, but we always leave the table united. How does that sound? Banba gives Lucy a hug and Willa looks on relieved. James is still raging but he'll get over it, eventually. 