31 January 2019 Edition
"We are part of a living struggle"
Elected in June 1981, Paddy Agnew is finally welcomed to Leinster House
"It is 37 years later and Paddy has finally come across the threshold of Leinster House." This was the greeting of Sinn Féin president Mary Lou MacDonald TD to former H-Block POW Paddy Agnew.
Mary Lou presented Agnew with the formal framed statement from the Returning Officer of his election to the Dáil and to his wife Catherine a framed copy of the An Phoblacht which announced Paddy and Kieran Doherty's election as TDs.
Agnew was elected as a Teachta Dála for Louth in June 1981 when he topped the poll in the middle of the Hunger Strikes that saw 10 men die. Paddy held the seat until the following February when a snap general election was called following the collapse of a Fine Gael/Labour coalition government, which in an echo from events this decade, pushed austerity measures too far, with plans for new taxes on children's clothes and shoes.
Paddy and Catherine Agnew were also welcomed by the Ceann Comhairle Seán Ó Fearghaíl and by the Clerk of the Dáil Peter Finnegan. Earlier the Ceann Comhairle welcomed him to the Dáil chamber.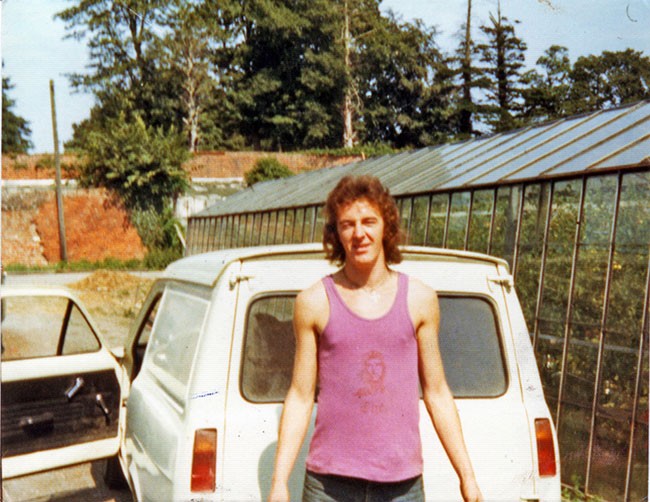 Speaking to fellow Sinn Féin representatives and guests, the Sinn Féin President said that, "Many of those involved in Sinn Féin today were not born at that time but they and we are part of a struggle which is about achieving Irish unity. I believe we have the exceptional privilege of living through an unprecedented opportunity to end partition. That is within our grasp." 
Gerry Adams TD, who invited Paddy and Catherine Agnew's to visit the Dáil, spoke of Paddy's historic Louth win. Gerry Adams said:
"Paddy was imprisoned on several occasions for his republican activities. He spent time in Portlaoise, Mountjoy, Crumlin Road prisons and in the H-Blocks of Long Kesh. He was first imprisoned in 1973. In 1977, he was captured with Arthur Morgan and others on a boat in Carlingford Lough. He was sentenced to 16 years' imprisonment and like hundreds more at that time went on the blanket protest against the British government's criminalisation policy. It was a cruel and brutal prison regime.
"It was decided to stand prisoner candidates from the H-Blocks and Armagh Women's prison in the June 1981 general election. Kieran Doherty, who subsequently died on August 2nd after 73 days on hunger strike, and Paddy, were both elected to the Dáil on June 11th 1981.
"Other prisoner candidates including Joe McDonnell who died on hunger strike on July 6th and Maireád Farrell who was killed at Gibraltar, secured significant popular support and votes. As a result, Fianna Fáil, which was expected to win the election, lost to Fine Gael and Labour.
"Paddy Agnew was released from prison in 1986 and joined Sinn Féin in Dundalk. He has remained an active party member since then contributing to the election of Arthur Morgan and then in recent years to the election of both myself and Imelda Munster."
• Arthur Morgan election 2002 – "We were all over the moon. I had Arthur on my shoulders."
An Phoblacht has in recent years twice interviewed Paddy Agnew. Speaking in 2005 about his election Paddy told Ella O'Dwyer that, "I couldn't get over it. I was in regular contact with outside and knew of the tremendous support we had."
Paddy Agnew was released from prison in 1986. "I took a few weeks off and then I joined the Gerard Halpenny Sinn Féin Cumann. Halpenny had done time in the '40s. There were great workers in the cumann, very strong and it's improving ever since." Asked how he felt in 2002 when Arthur Morgan won back the Louth seat he had won in 1981, Agnew said, "We were all over the moon. I had Arthur on my shoulders."
Encouraged by trends in the movement now – especially regarding the number of young people getting involved, Paddy Agnew said:
"It's good to see so many new people involved. It is not just a matter of 'the usual suspects'. In my time we looked to 1916 for our motivation. Today young people look to 1981. That's how powerful the effect of the Hunger Strike was."
Asked how, on reflection, he feels about the Hunger Strike, he said, "What's done is done and there's great loyalty and comradeship in the movement. Republicanism is something that's in you – it's like what Bobby Sands described as The Rhythm of Time."