31 January 2019 Edition
A 'death sentence' on truth and justice
Survivors of Protestant mother and baby homes continue to seek truth, justice and redress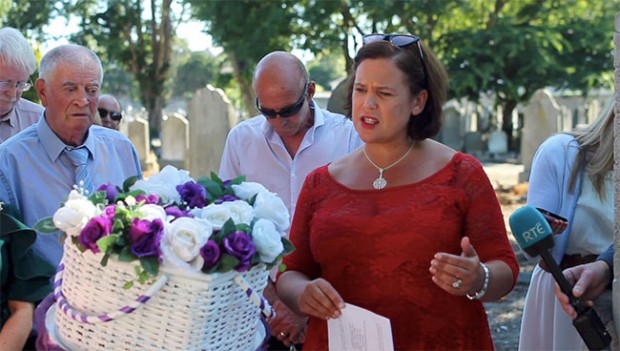 It's a scorching hot day in Dublin as a group of citizens crowd around the entrance of the small chapel in Mount Jerome Cemetery on Dublin's southside. They have gathered here to unveil an additional memorial to those who died in Mother and Baby Homes and were buried in unmarked graves within the cemetery grounds.
After a brief service, the crowd follows a lone piper down a tree-lined avenue to a new polished granite stone. Some white doves are released "to symbolise the souls of the innocent freed from the injustice of this world".
This is not, however, an event to mark another in the long litany of horrors inflicted on women and children by the Catholic church. Those buried in this hitherto unmarked grave perished in the care of the Bethany Home, a Protestant institution for unmarried mothers and their children which operated until 1972 in Dublin's Rathgar. The home itself was run by prominent clergy and laypeople from various Protestant churches. The latest monument adds 70 children and one mother to the 222 names previously identified and marked back in 2014.
Today, a small number of survivors continue to campaign for a state apology and redress. One of those is Derek Leinster, the main organiser of this commemorative event. He was born in the Bethany Home in 1941. By the time he was three he was suffering with diphtheria, whooping cough and bronchial pneumonia – these illnesses a clear testament to the inhumane treatment of children in the institutions. One word which pops up again and again in the recently unearthed burial records is 'marasmus', or in layman's terms simple malnutrition.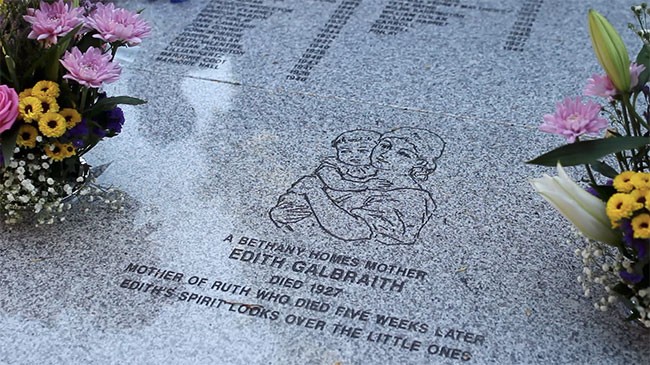 • The new monument in Mount Jerome includes a memorial to Edith Galbraith – a mother who died in child birth
Part of the state's reasoning for its failure in compensating the victims of Bethany is that the government maintained it was not responsible for the Bethany Home. This was proved to be untrue as it had been subject to inspections under the Registration of Maternity Homes Act 1934.
For many here in Mount Jerome, there is a feeling that because these were Protestant homes, there is a disinterest and ignorance from the media and the public in general.
It is something acknowledged by Mary Lou McDonald TD who, speaking at the graveside, tells those gathered that she accepts there is a "sense that the state has looked the other way, that you have been left behind because you were of the 'wrong' faith".
"Fair play, Mary" interjects one elderly lady, leaning on her crutch.
"Every citizen, no matter what their creed, no matter what their belief system or none, all of us are equal in the eyes of the law and the eyes of the state. These women and children are as worthy of attention and recognition as all others," she says.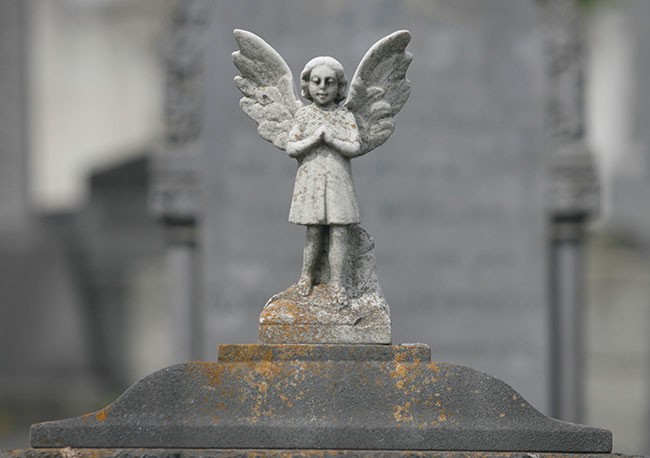 • Mount Jerome Cemetery; Bethany infants unmarked graves, 2010
Dr Niall Meehan who has carried out in-depth research and written extensively on the Bethany Home, says a major issue for those born in Bethany and other similar institutions is that they cannot access their own records:
"Another very important reason for ignorance is that those who hold the records of former residents of Protestant institutions deliberately withhold information. It is denied in an often cruel and disingenuous manner," he says, citing a number of examples where former residents who were incarcerated in such institutions were told that the only record of their many years spent there are single lines in a register when they entered:
"That is simply impossible," he says. "Either records were wilfully destroyed or they exist and are being withheld. Someone or some people know what happened, they should have the courage to come forward with the truth without delay."
He says all records need to be handed over to the State and that the Department of Children take responsibility for disseminating this information. He also hits out at the government for ignoring an interim report by the Mother and Baby Homes Commission which recommends the government look again at its decision not to offer redress for Bethany Home survivors.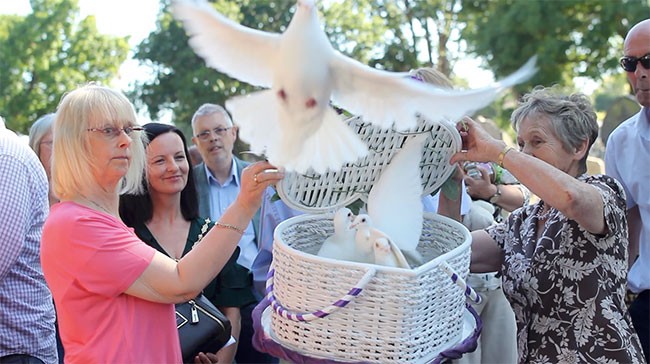 • Doves are released during the ceremony to 'symbolise the souls of the innocent freed from the injustice of this world'
Sinn Féin Children and Youth Affairs Spokesperson Denise Mitchell TD agrees, saying the failure is 'beyond explanation':
"You can see here today that the number of survivors from Bethany Home is very small," she says, gesturing to a group of women laying flowers on the new granite slab. "Perhaps less than ten in total. They feel that the government is intentionally dragging-out the process. The government says it is up to the Commission of Investigation into Mother and Baby Homes to identify the facts and then they will look at the issues of redress. But those 71 new names were not identified by the commission, but by the hard work of the survivors and their supporters. They have established beyond doubt the facts of what went on in Bethany, and to continue to deny them redress is beyond explanation. The facts are carved on that monument over there," she says. 
With the final report of the Commission due in 2019, many fear that it will simply be an exercise in repeating what people already know.
Meanwhile, as the number of survivors of these Protestant institutions dwindle, there is a very real fear that if they receive an apology and redress, that there will be nobody left to hear it.
"For our elderly survivor community, the government has pronounced a death sentence on truth and justice for many of us," says Derek Leinster. 
Mark Moloney is Political Advisor on Children and Youth Affairs to Sinn Féin TD Denise Mitchell.