31 January 2019 Edition
A committed, dedicated and unrepentant revolutionary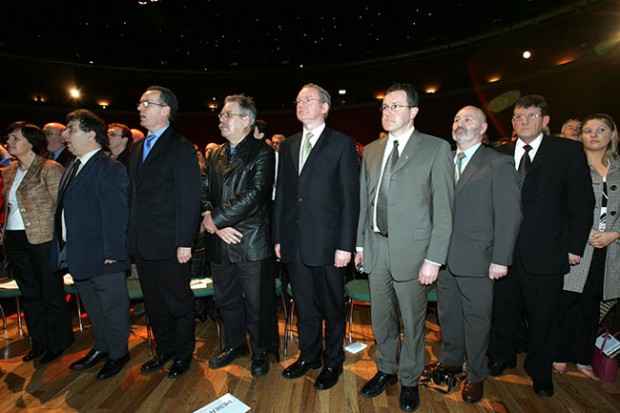 When you're a child you take things for granted, the people you meet, the stories you hear, the memories you are making. Now as someone slightly older, I hold onto those memories, those stories and the people more than ever. Joe Reilly was one of those people, full of stories and a lifetime of memories. 
Joe loved nothing more than to recount the days of his time in Portlaoise Gaol, from tales of Jimmy Nolan being a night owl and keeping him awake, to the dark wit and lifelong friendship with Mickey Fox, a friendship and a wit that endured till the very end with tragically both being diagnosed with terminal cancer. 'The Race to the Grave' was humorously and frequently spoken between both men. 
A firm favourite for all that would hear it was the 'Great Escape', with a glint in his eye and a grin on his face he would recall the gripping tale of May 1986 when he and Eileen Shiels were on route to Belfast for the Hunger Strike Commemoration. According to Joe it had little to do with his driving skills rather that the car appeared to have ulterior motives. Somehow Eileen and himself managed to survive unharmed only to discover that they had crashed into the plaque for Vol Philip Clarke who was killed in action in 1916.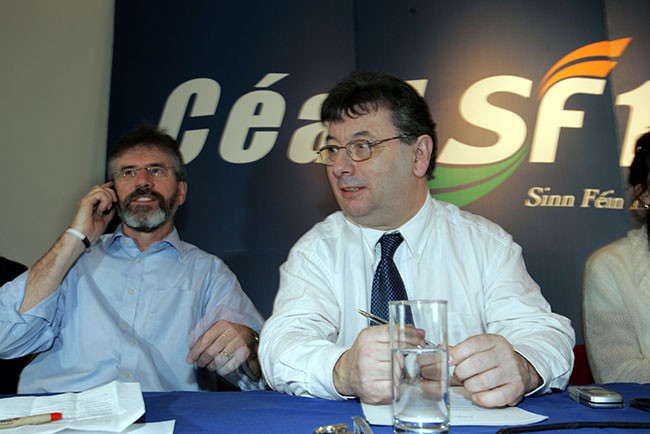 Joe was a Sinn Féin activist even as a child. His first political act was upon finding a pile of Sinn Féin leaflets on the ground he proceeded to hang them off the branches of a nearby bush. He continued that activism until the very end. He played a vital role for us in Meath during the Repeal referendum, recognising the importance not only for women but Ireland as a society. During his last week he cast his vote on the Friday and went through tallies on the Saturday. An activist to his very core. 
I have always claimed that there were two very different versions of Joe Reilly. The first being Cllr Reilly, the man who expected others to be as honest and hardworking as he was, who was never afraid to do the right thing regardless of popularity, who thanked you for your work but ensured you were always looking to the next project, the next tasks. 
Joe's tenacity and determination is what we in Meath Sinn Féin will be forever grateful for. He was our leader, our visionary, our backbone. On his release from Portlaoise on May 11th 1985 he set a task, a task that we would grow our movement, popularise republicanism, and mobilise the youth of the county. When Joey first stood in the General Election of 1987, Meath Sinn Féin had £29 in our Comhairle Ceanntair and he received 1012 votes. It is this determination, positive outlook and relentless work ethic that has seen our party go from strength to strength. As we sat in the count centre in May 2014, Meath Sinn Féin had increased its representation from one county councillor to eight, he quietly whispered 'It doesn't get much better than this kid', sentiments that went straight out the window the following week, when Joe as ever had a plan to increase our vote even further.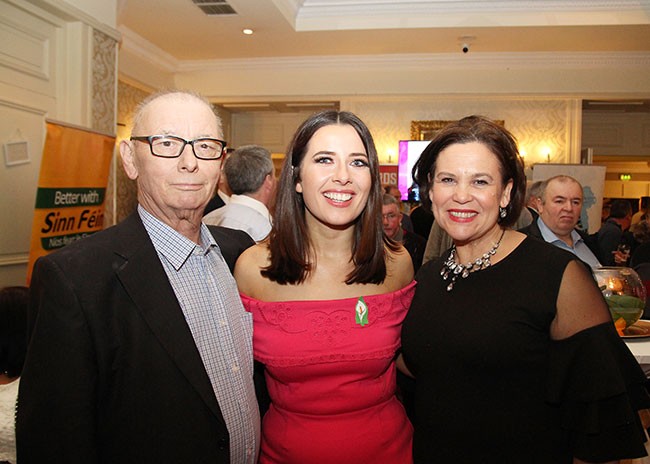 • Joe Reilly, Caoimhe Ni Shluain and Sinn Féin President Mary Lou McDonald
Then of course there was Joey, the friend, the comrade, the supporter. That is much more difficult to condense. The person who always offered a helping hand and a listening ear, who never judged or exclaimed to have the answers to the problems of the world. The support was always subtle, selfless and constant, his door was always open. Joey was brave, brave when it wasn't easy to be brave, brave when everyone around him was crumbling. 'Always look forward, never look back' were words he echoed every day throughout his illness, he did just that, he fought, he looked forward, he lived. 
Time – a simple yet vital component of everyday life. Time, this was something that Joe would always give. To his constituents, his friends, his family and to his comrades. A listening ear and words of wisdom was always guaranteed when talking to Joey, "You've identified the problem, now tell me the solution" was a phrase he loved to spin. Joey dedicated his life to empowering others.
Joey left us on June 1st, a committed, dedicated and unrepentant revolutionary. Sinn Féin has lost an exemplary republican, Meath Sinn Féin has lost a leader and I have lost my hero. 
Caoimhe Ní Shluain is a Sinn Féin member in Meath, and family friend of the late Joe Reilly.