18 October 2018
Artist and citizen
Book review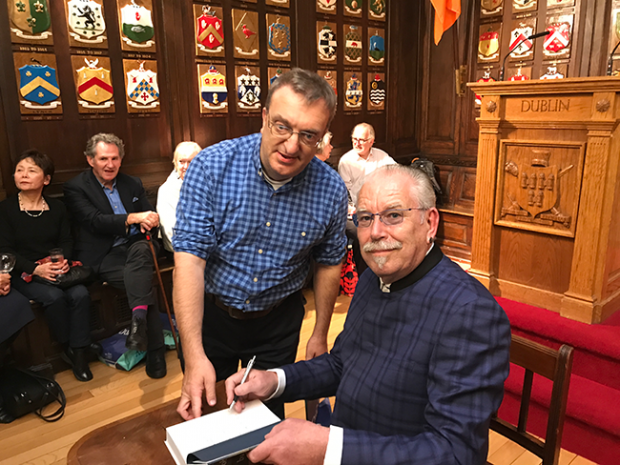 'A Reluctant Memoir' by Robert Ballagh published by Head of Zeus.
Robert Ballagh was first interviewed in the pages of the weekly An Phoblacht back in the late 1980s. For an artist of his stature this was courageous, dependent as he was, to some extent, on commissions from people who, to say the least, would not be subscribers to our paper. But this was an artist who went his own way in art and who acted as a citizen with a conscience in an Ireland where State-imposed censorship distorted not only political debate but also national self-image.
For Robert Ballagh creative work and active citizenship have gone hand in hand all his life. This is depicted in his double self-portrait 'Upstairs No.4', one of the many illustrations of his work in this superbly written and beautifully presented book. It is not a standard autobiography with chapters set out in chronological order beginning with genealogy and ending with this week's news. As you would expect from Ballagh, he takes a different approach, starting towards the later years and circling through his days in no particular order before coming back to the present. More than that, he weaves narrative, anecdote and reflection together seamlessly and conversationally showing a skill with words akin to his skill with brushes.
He has a story to tell of a very varied life, from his unusual family background to his time as a showband guitar player, through his unorthodox beginning as a painter and his development as an artist and an activist. With frankness and clarity he tells us how he learned and matured as an artist and his brief commentaries on many of his works are illuminating both of how they were made and the concepts behind them. It makes the reader want to look again and more intensely at the pictures.
The Prologue is essentially a dedication to Robert's late wife Betty, his lifelong inspiration, mentor and most important critic. The first chapter tells the harrowing story of how Betty, in her serious illness, was disgracefully let down by a healthcare system which basically allowed her to die through neglect, as was admitted in legal proceedings. But this does not cast a shadow over the book, as her positive presence is felt throughout, and is celebrated by the author.
These days I rarely get that urge immediately to re-read a book when I reach the end, but I did with this one. Thankfully the chapters are so well defined that they can be read as stand-alone essays or stories. Take just two examples:
'Who Fears to Speak of Easter Week' recounts the tremendous people's commemoration of the 1916 Centenary in which Robert played a central part, a culmination of his activism which has included campaigning against apartheid, for the Birmingham Six, for artists' rights, with the Irish National Congress opening border roads, in solidarity with Palestine and as an enthusiastic participant in Féile an Pobail in West Belfast from its commencement.
'Dining at McDonald's' is a brilliant critique of the dominant and stultifying modernist ideology and practise in art and an appeal for an opening up. Ballagh attacks "the notion that the artists' choice imbues a given object with special properties which are tantamount to a metaphysical transformation of the object; that it ceases to be a pedestrian artefact (urinal, bottle rack, unmade bed or whatever) and becomes, by virtue of the artist's choice, art". This ideology leads to the absurdity of much of the 'installation' stuff in galleries that baffles all but elitist insiders and, as Ballagh recounts, the claim by loyalist killer Michael Stone that his attack on Stormont was a piece of performance art. He argues that the bureaucracies must set aside this ideology and make galleries more open and democratic .
For these views and for his artistic method and, among some I suspect, for his politics, Ballagh has been frowned upon by certain elites. One prominent figure in the Irish art world said of him with dripping condescension that he is "not a real artist, he is a mere illustrator". Typically, Ballagh responded with humour and defiance in a self-portrait wearing a t-shirt saying 'Fuck the Begrudgers'.
I cannot recommend this book highly enough.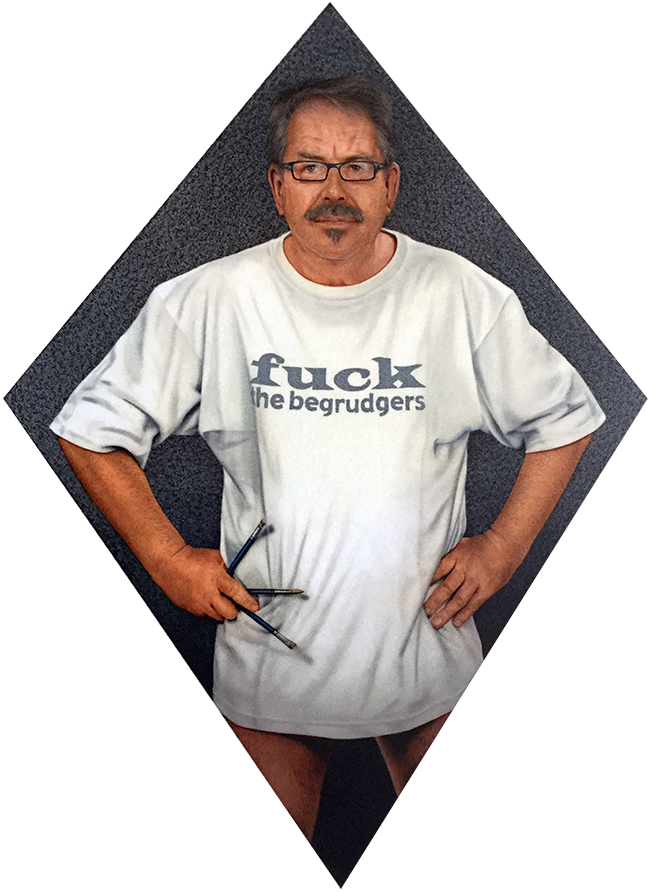 An Phoblacht Magazine
AN PHOBLACHT MAGAZINE:
Don't miss your chance to get the second edition of the 2019 magazine, published to coincide with Easter Week
This special edition which focuses on Irish Unity, features articles by Pearse Doherty, Dr Thomas Paul and Martina Anderson.
Pearse sets out the argument for an United Ireland Economy whilst Pat Sheehan makes the case for a universally free all-island health service.
Other articles include, 'Ceist teanga in Éirinn Aontaithe', 'Getting to a new Ireland' and 'Ireland 1918-22: The people's revolution'.
An Phoblacht on Twitter

An initiative for dialogue 
for reconciliation 
— — — — — — —
Contributions from key figures in the churches, academia and wider civic society as well as senior republican figures