16 September 2018
Liadh Ní Riada selected as Sinn Féin candidate in Presidential election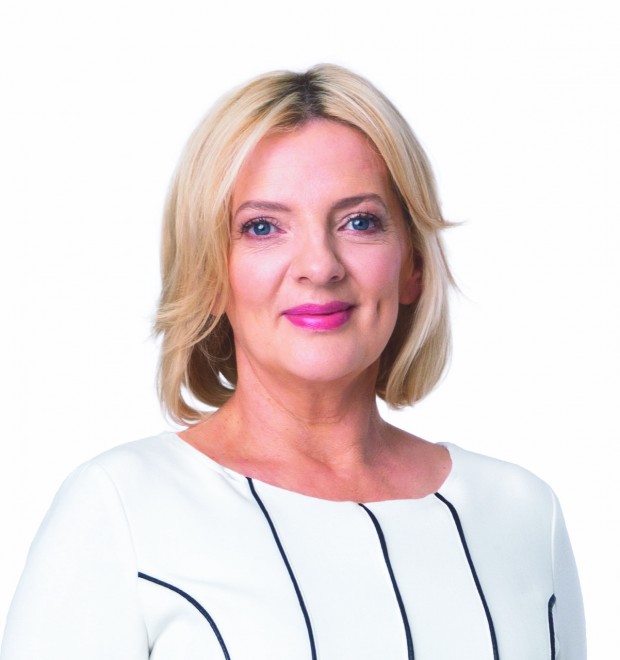 "Uachtarán na hÉireann must be a beacon of hope for all our people – North, South, East, and West. As President, my approach will be a humanitarian one that values the dignity of the individual and doesn't look away from injustice and suffering at home or abroad." - Liadh Ní Riada
 Sinn Féin have selected Liadh Ní Riada to be the party's candidate in the upcoming Presidential election. 
The decision was made at today's meeting of the Sinn Féin Ard Comhairle in Dublin and announced by party President, Mary Lou McDonald. 
Liadh Ní Riada has been a Sinn Féin MEP for Ireland South since 2014. A native of Cork and the daughter of iconic composer Seán Ó Riada, she lives in Baile Mhúirne with her husband Nicky and three daughters Cáit (17), Ailsa (15) and Neans (12).
Speaking at the meeting, the Sinn Féin Presidential candidate said she was honoured to have been selected to contest the election. 
"I wish to say how honoured I am to be chosen by Sinn Féin to be a candidate for the office of Úachtarán an hÉireann.
"It is a special honour to follow in the footsteps of the late Martin McGuinness who remains a huge political inspiration to myself and so many others.
"I believe strongly that the highest elected position in the land should be subject to popular mandate."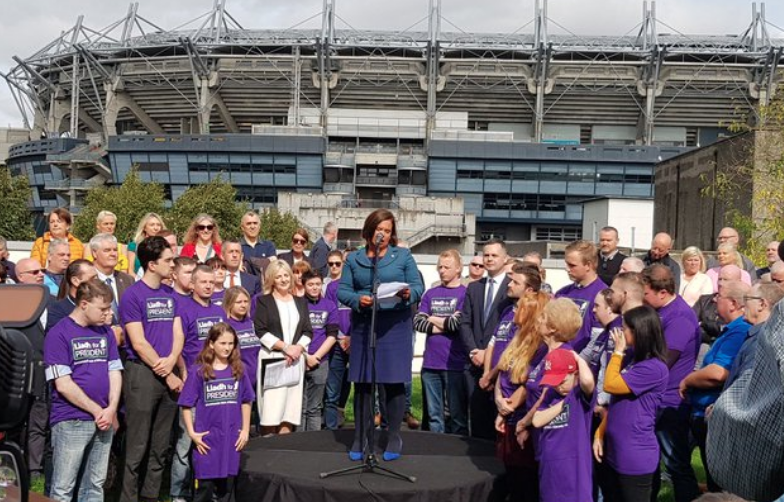 The Sinn Féin MEP also said the election campaign presents an opportunity to talk about the creation of a new Ireland. 
"I also believe a Presidential election provides us with an opportunity to have an important conversation about how Ireland has changed over the past seven years and where we want it to go over the next seven," she added. 
Liadh Ní Riada said a new Ireland needs a new type of President. 
"I want to be a new President for a New Ireland.
"Ireland has radically changed since the last Presidential election. We've become a more caring and inclusive society. A global inspiration when it comes to progressive social change.
"But we are only at the beginning of this new chapter.
It's time for all of us – particularly our younger generation – to write our own story, to shape a new and United Ireland.
"Ireland needs an energetic President to support and encourage this journey," she said. 
She also added that the President should offer hope to the nation. 
"Uachtarán na hÉireann must be a beacon of hope for all our people – North, South, East, and West.
"As President, my approach will be a humanitarian one that values the dignity of the individual and doesn't look away from injustice and suffering at home or abroad.
"As well as being the custodian of our Constitution, I will be courageous in the defence of democracy, the national interest, aswell as Ireland's sovereignty and neutrality.
"Uachtarán na hÉireann should have the integrity to represent all that is good in the instincts of the Irish people," she explained.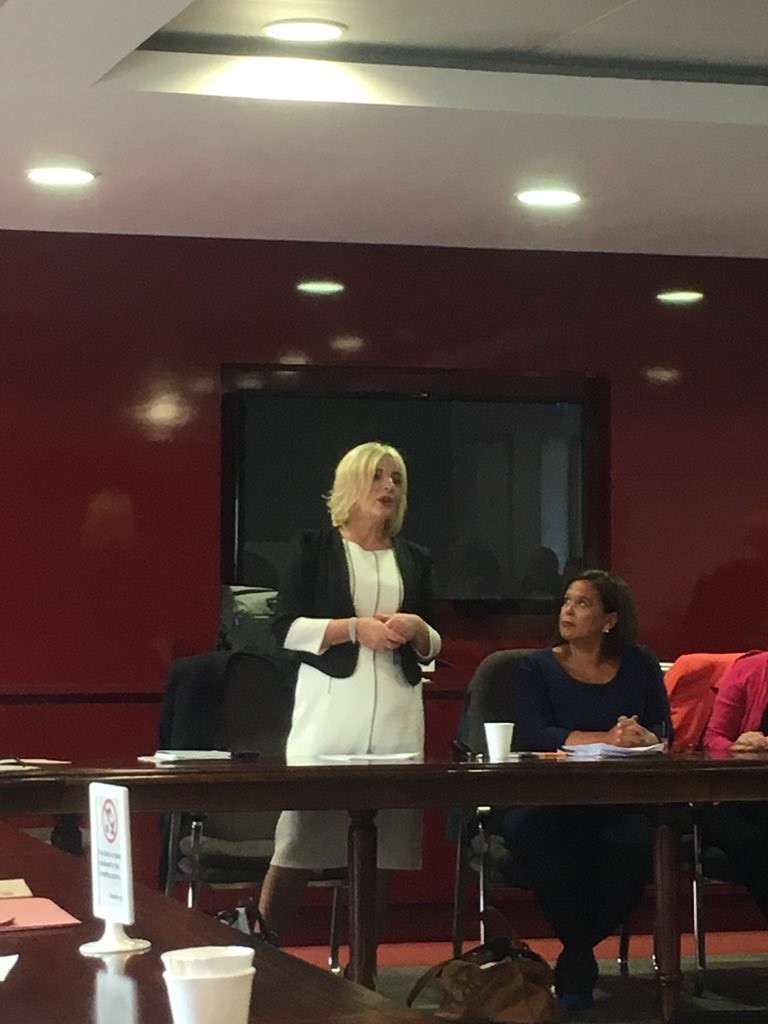 Outlining what her priorities would be as President, the Sinn Féin candidate said: 
"My Presidency will major on the need to provide support for our most vulnerable and marginalised citizens.
"I will be a voice for a caring Ireland. A fair Ireland. An Ireland where every child has a home. An Ireland that leaves no one behind.
As President, I will honour the contribution of our carers and those working in our public services. I will launch a Presidential initiative to recognise employers paying fair wages," she said. 
She also said she would use her presidency to help reunite Ireland and its people. 
"As President, I will initiate an inclusive citizens conversation on a future united Ireland.
"The past seven years have witnessed the disappearance of a lot of Ireland's of old certainties. Partition too will be overcome. The tide of history is with those seeking to build a new, progressive and inclusive future.
"A process of national reconciliation is central to any genuine effort to unite the people of Ireland. And, if elected, reconciliation will be a theme of my Presidency.
"The future of this great country will be built on our glorious diversity – an equal society for women and men, citizens of all abilities and disabilities, settled and Traveller, LGBT and straight, young and old, black and white, Orange and Green," she said. 
An Phoblacht Magazine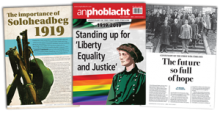 AN PHOBLACHT MAGAZINE:
Don't miss your chance to get the first edition of 2019 published to coincide with the 100th anniversary of An Chéad Dáil and Soloheadbeg.
In this edition Gerry Adams sets out the case for active abstentionism, Mícheál Mac Donncha takes us back to January 21st 1919, that fateful day after which here was no going back and Aengus Ó Snodaigh gives an account of the IRA attack carried out on the same day of the First Dáil, something that was to have a profound effect on the course of Irish history.
There are also articles about the aftermath of the 8th amendment campaign, the Rise of the Right and the civil rights movement.
An Phoblacht on Twitter

An initiative for dialogue 
for reconciliation 
— — — — — — —
Contributions from key figures in the churches, academia and wider civic society as well as senior republican figures