14 September 2018
Uniting Conference in Letterkenny tomorrow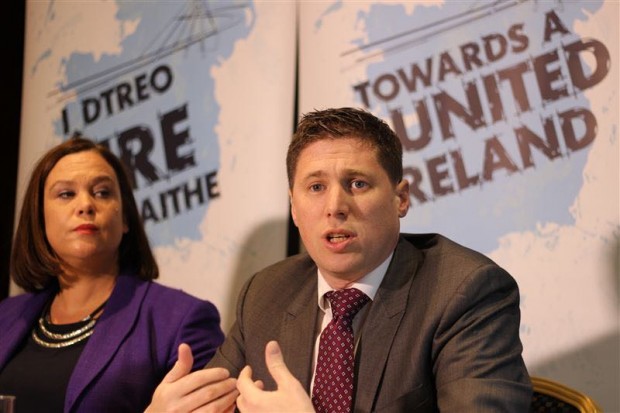 "We believe there is now an urgent need for an inclusive, constructive debate on the future, including how a united Ireland might be brought about and what it might look like." - Matt Carthy MEP
Sinn Féin will host a United Ireland conference in Letterkenny tomorrow featuring a range of speakers discussing what Irish unity would look like and how it can be achieved. 
The Towards A United Ireland conference will be hosted by Matt Carthy MEP and will be held in the An Grianan Theatre in Letterkenny from 11am tomorrow. 
It will feature two panel discussions with contributors discussing whether an agreed Ireland is possible and if a unity referendum could be won. 
Panellists will include journalist and unionist commentator, Alex Kane, economist Paul Gosling, founder of Equate, Michael Barron, Jonathan Shafi from the Scottish independence movement, commentator Patricia MacBride and Gillian Hamill, journalist and homelessness campaigner. 
The panel discussions will be chaired by Damien Dowds, editor of the Inishowen Independent. 
Speakers from Sinn Féin will include Elisha McCallion MP, Martina Anderson MEP, Pearse Doherty TD, Matt Carthy MEP and Senator Padraig MacLochlainn. 
It is the fifth in a series of Towards A United Ireland conferences to be held recently. 
Speaking ahead of the event, Matt Carthy encouraged as many people as possible to attend. 
"We believe there is now an urgent need for an inclusive, constructive debate on the future, including how a united Ireland might be brought about and what it might look like. 
"As part of this process Sinn Féin has organised a series of successful conferences on this theme in Dublin, Belfast, Cork and London. 
"The event will give a range of perspectives on whether a new Ireland is possible and whether or not we can win a referendum on Irish unity. 
"This is an important discussion and there is a place for everyone in it so I would encourage as many people as possible to come along and join us in Letterkenny," he said.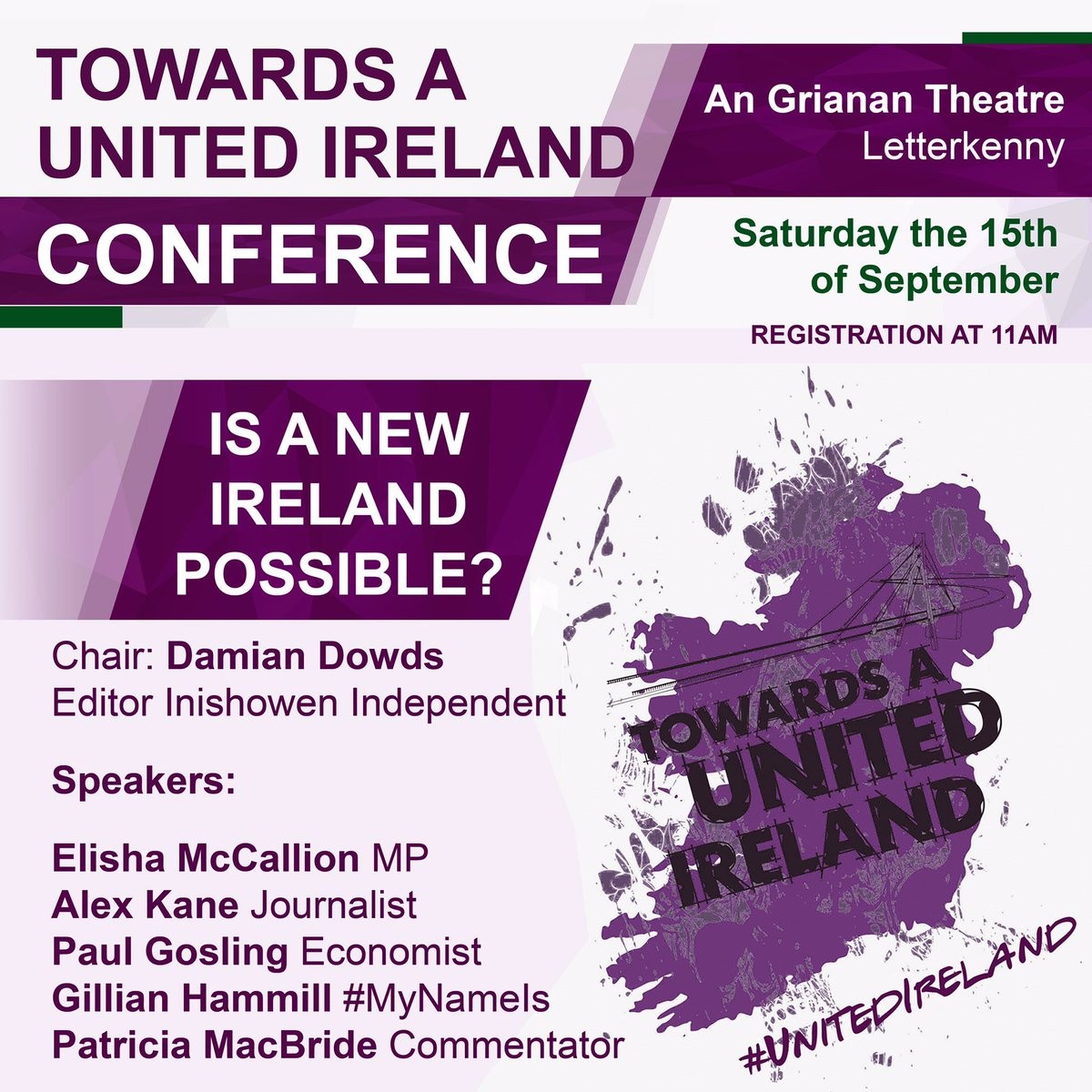 An Phoblacht Magazine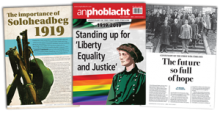 AN PHOBLACHT MAGAZINE:
Don't miss your chance to get the first edition of 2019 published to coincide with the 100th anniversary of An Chéad Dáil and Soloheadbeg.
In this edition Gerry Adams sets out the case for active abstentionism, Mícheál Mac Donncha takes us back to January 21st 1919, that fateful day after which here was no going back and Aengus Ó Snodaigh gives an account of the IRA attack carried out on the same day of the First Dáil, something that was to have a profound effect on the course of Irish history.
There are also articles about the aftermath of the 8th amendment campaign, the Rise of the Right and the civil rights movement.
An Phoblacht on Twitter

An initiative for dialogue 
for reconciliation 
— — — — — — —
Contributions from key figures in the churches, academia and wider civic society as well as senior republican figures