11 July 2018
Parties unite to condemn violence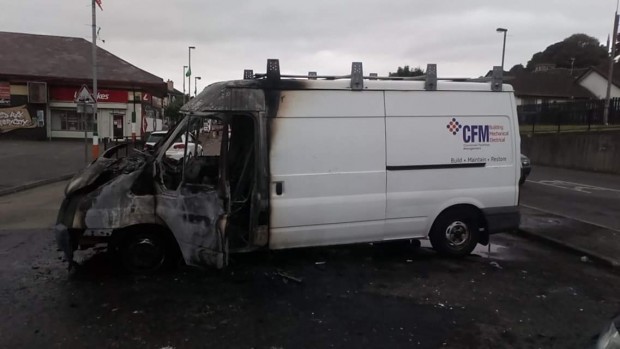 The leaders of the political parties in the North have united to condemn violence which has erupted in several areas across the north in recent days. 
The leaders of the six main parties, Sinn Féin, DUP, SDLP, UUP, Alliance, and Greens issued a joint statement appealing for calm. 
The move comes after several nights of disorder in Derry's Bogside area, during which shots were fired and homes attacked with petrol bombs, as well as incidents in Belfast including sectarian attacks on homes and intimidation of contractors removing loyalist bonfires. 
The political leaders said there can be no place for such activities and called for them to end immediately. 
"Attacks on the police have been on-going for a number of days alongside other violence including sectarian attacks on houses, petrol bombs thrown at the police, intimidation of contractors, vehicles hi-jacked and attacks on sheltered accommodation.
"The shots fired last night were a clear and obvious attempt to murder police officers. There must be a strong, clear and united voice against those who would engage in such disgraceful violence.
"As a society we must all stand with those who maintain law and order and who protect all sides of our community.
"We condemn any illegal activity and and urge those who are damaging their own community and intimidating their neighbours to stop. We would urge people to work with the Police to bring those involved in criminality to justice.
"We want to see a society where people can live together without the threat of intimidation or violence. 
"Those who engage in such tactics must be shown that they will not succeed," the joint statement said. 
An Phoblacht Magazine
AN PHOBLACHT MAGAZINE:
Don't miss your chance to get the second edition of the 2019 magazine, published to coincide with Easter Week
This special edition which focuses on Irish Unity, features articles by Pearse Doherty, Dr Thomas Paul and Martina Anderson.
Pearse sets out the argument for an United Ireland Economy whilst Pat Sheehan makes the case for a universally free all-island health service.
Other articles include, 'Ceist teanga in Éirinn Aontaithe', 'Getting to a new Ireland' and 'Ireland 1918-22: The people's revolution'.
An Phoblacht on Twitter

An initiative for dialogue 
for reconciliation 
— — — — — — —
Contributions from key figures in the churches, academia and wider civic society as well as senior republican figures