26 June 2018
Former TD and blanketman Paddy Agnew in Dáil for first time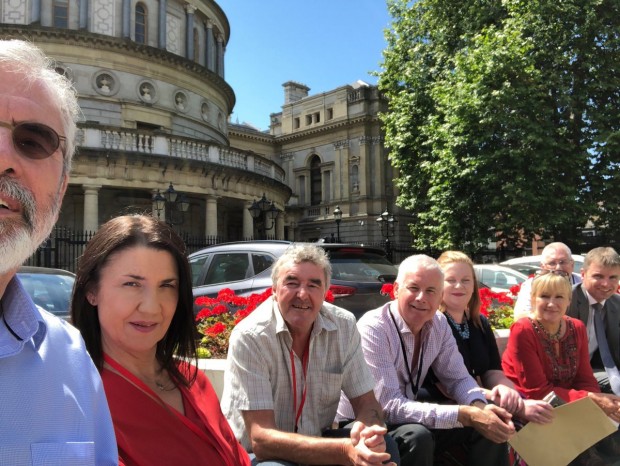 Former Louth TD and republican ex-prisoner Paddy Agnew was in Leinster House for the first time today, 37 years after being elected.
Paddy Agnew was one of three republican prisoners elected during the 1981 hunger strikes while imprisoned in Long Kesh and taking part in the blanker protest.
He was elected in the 1981 general election, topping the poll in the Louth constituency. Kieran Doherty, who was on hunger strike in Long Kesh was also elected in the Cavan/Monaghan constituency while the leader of the hunger strike, Bobby Sands, was elected as the MP for Fermanagh/South Tyrone.
Like his republican comrades, Paddy Agnew did not take his seat in Dáil Éireann following his election.
He was in the Dáil for the first time today, 37 years after his historic election, when he sat in the public gallery during Leader's Questions.
Sinn Féin Leader Mary Lou McDonald welcomed him to the chamber to a round of applause from Dáil deputies.
The Ceann Comhairle, Seán Ó Fearghaill, also acknowledged the former blanketman in the public gallery and paid tribute to him.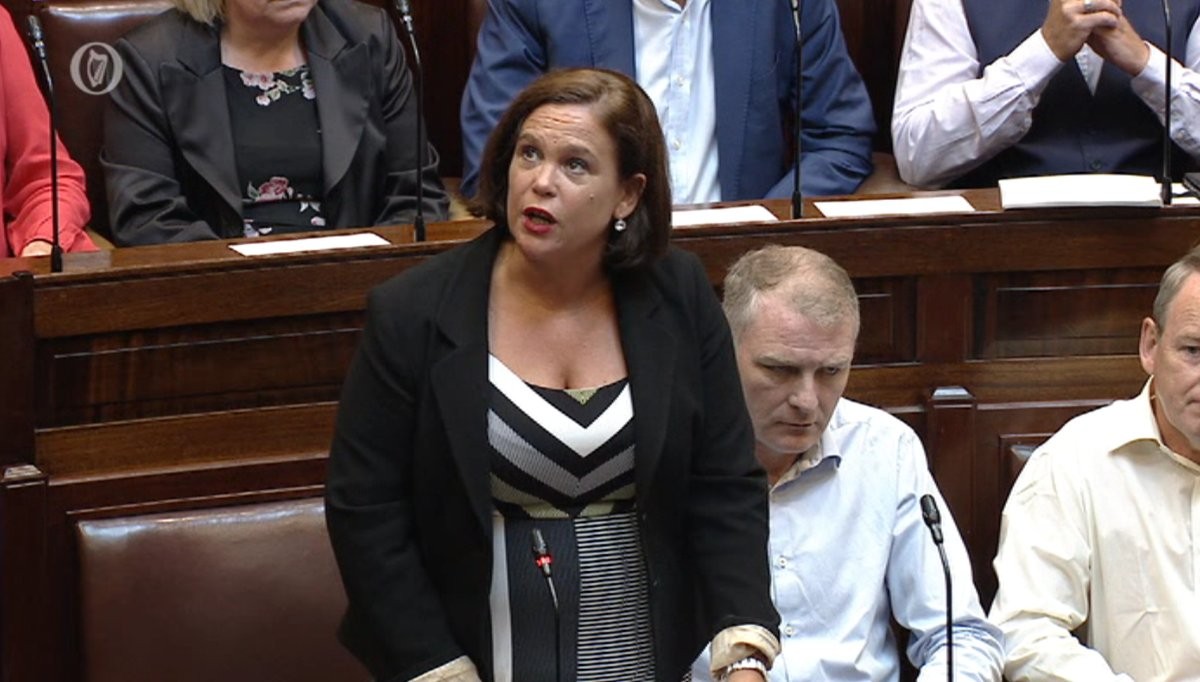 An Phoblacht Magazine
AN PHOBLACHT MAGAZINE:
Don't miss your chance to get the second edition of the 2019 magazine, published to coincide with Easter Week
This special edition which focuses on Irish Unity, features articles by Pearse Doherty, Dr Thomas Paul and Martina Anderson.
Pearse sets out the argument for an United Ireland Economy whilst Pat Sheehan makes the case for a universally free all-island health service.
Other articles include, 'Ceist teanga in Éirinn Aontaithe', 'Getting to a new Ireland' and 'Ireland 1918-22: The people's revolution'.
An Phoblacht on Twitter

An initiative for dialogue 
for reconciliation 
— — — — — — —
Contributions from key figures in the churches, academia and wider civic society as well as senior republican figures