1 June 2018
Tributes to 'tireless republican leader' Joe Reilly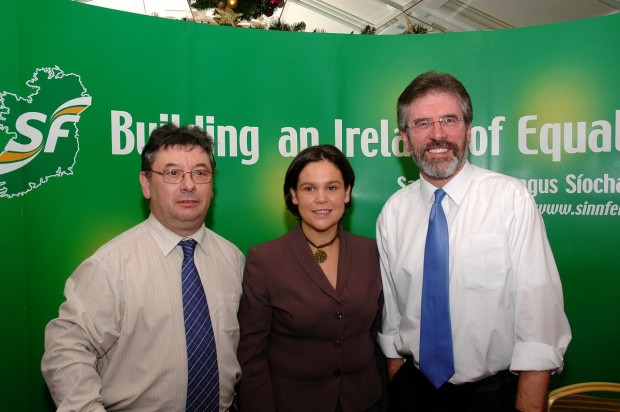 "Joe was a tireless republican leader and an inspirational friend to so many. He was dearly loved and he will be greatly missed." - Mary Lou McDonald
Tributes have been paid to long standing Sinn Féin councillor and republican leader Joe Reilly who sadly passed away this morning.
Joe Reilly has been a Sinn Féin councillor in Navan and Meath for many years and served on the party's Ard Comhairle. A former political prisoner, he was also a key member of Sinn Féin's negotiating team ahead of the Good Friday Agreement and led the growth of the party nationally. 
He passed away this morning aged 67 after a long battle with cancer. 
The tributes were led by Sinn Féin President Mary Lou McDonald who described Joe as a "tireless republican leader." 
"We are heartbroken at the loss of Joe Reilly," she said. "Joe was a tireless republican leader and an inspirational friend to so many. He was dearly loved and he will be greatly missed.
"Joe was deeply respected by all who knew him. His honour, honesty and integrity both as a republican activist and a public representative shone brightly for all to see.
"Joe loved Meath and Navan. He was dedicated to his community and to making Ireland a better place for everybody. That is the goal for which he lived. He made a huge contribution to Ireland. 
"Possessed with a sharp political mind and a ferocious work ethic, Joe Reilly was a member of the Sinn Féin Ard Chomhairle and played a pivotal role in building the party. No role was too big or too small. He was a key member of the Sinn Féin negotiation team which brokered the Good Friday Agreement.  
"Gaeilgeoir bródúil ba ea Joe agus d'obair sé go crua ar son na Gaeilge.
"He was an eternal optimist with an aversion to negativity and never accepted that something couldn't be done.
"Joe brought that same determination, positively and courage to his battle against cancer. He did not allow his sickness block out the life from his life. He refused to give up and refused to allow others to feel sorry for him.
"We celebrate his life, mourn his loss and extend our sincere condolences to his family at this very sad time." the party leader added.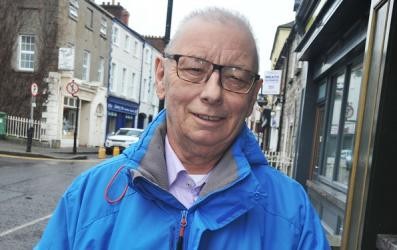 An Phoblacht Magazine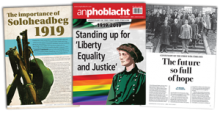 AN PHOBLACHT MAGAZINE:
Don't miss your chance to get the first edition of 2019 published to coincide with the 100th anniversary of An Chéad Dáil and Soloheadbeg.
In this edition Gerry Adams sets out the case for active abstentionism, Mícheál Mac Donncha takes us back to January 21st 1919, that fateful day after which here was no going back and Aengus Ó Snodaigh gives an account of the IRA attack carried out on the same day of the First Dáil, something that was to have a profound effect on the course of Irish history.
There are also articles about the aftermath of the 8th amendment campaign, the Rise of the Right and the civil rights movement.
An Phoblacht on Twitter

An initiative for dialogue 
for reconciliation 
— — — — — — —
Contributions from key figures in the churches, academia and wider civic society as well as senior republican figures