26 May 2018
'Momentous day for Ireland' as eight amendment repealed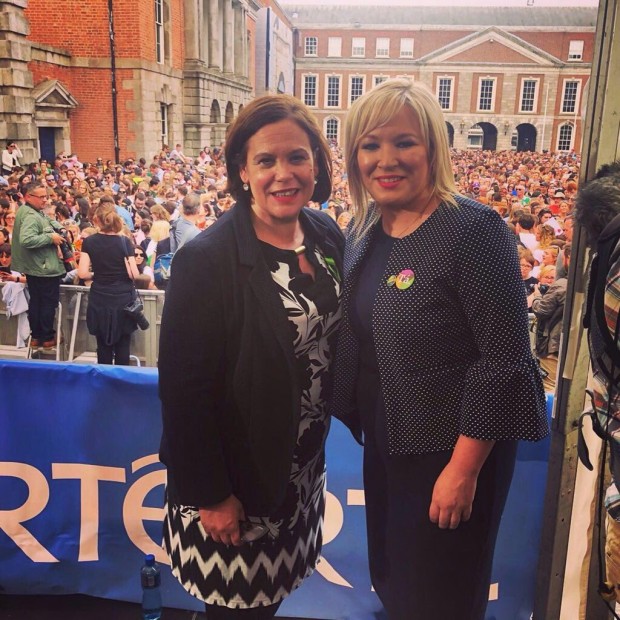 "This is a momentous day for all the people of Ireland. Ireland is changing. The old certainties being challenged, and a new and better Ireland is emerging." - Mary Lou McDonald
The landslide vote to repeal the eighth amendment has been hailed as a "momentous day for the people of Ireland" by Sinn Féin President Mary Lou McDonald. 
The people of the 26 Counties voted by 66.4% to 33.6% to remove the 8th amendment from the constitution, paving the way for liberalisation of abortion legislation. 
The resounding victory for the Yes campaign was announced in Dublin castle shortly after 6pm. 
Almost all constituencies across the state voted to repeal the 8th amendment, with only Donegal voting to retain it. 
Welcoming the result of the referendum, Sinn Féin Leader Mary Lou McDonald thanked all those who campaigned and voted for a yes vote and said it was a clear indication that Ireland is changing. 
"The old certainties being challenged, and a new and better Ireland is emerging," she said. 
"It is a day when those who had be silenced demanded to be heard.  A day when we decisively broke from the past
"A day when the people said, 'This is our time, this is our Ireland'.
"I want to thank all those who campaigned, and in particular the women who spoke publicly about private tragedies in order to make this country a better place for all.
"My thoughts today are with all those who have suffered and those who have died, as a result of an amendment that should never have been in the constitution. My solidarity goes out to them and their families," she added. 
The Dublin Central TD also said the public have now given legislators a mandate for change and urged the government to act on it. 
"There is a responsibility on all of us as legislators have to our job and legislate. The government cannot delay and must act to bring forward draft legislation as a matter of urgency to give effect to the overwhelming vote of the people today.
"So, let's go from here. Let's work together to ensure that this is the first step in creating a better, fairer, and more caring Ireland," she said. 
An Phoblacht Magazine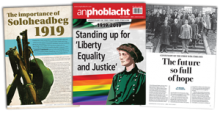 AN PHOBLACHT MAGAZINE:
Don't miss your chance to get the first edition of 2019 published to coincide with the 100th anniversary of An Chéad Dáil and Soloheadbeg.
In this edition Gerry Adams sets out the case for active abstentionism, Mícheál Mac Donncha takes us back to January 21st 1919, that fateful day after which here was no going back and Aengus Ó Snodaigh gives an account of the IRA attack carried out on the same day of the First Dáil, something that was to have a profound effect on the course of Irish history.
There are also articles about the aftermath of the 8th amendment campaign, the Rise of the Right and the civil rights movement.
An Phoblacht on Twitter

An initiative for dialogue 
for reconciliation 
— — — — — — —
Contributions from key figures in the churches, academia and wider civic society as well as senior republican figures