2 May 2018
CervicalCheck scandal highlights State-sponsored suppression of women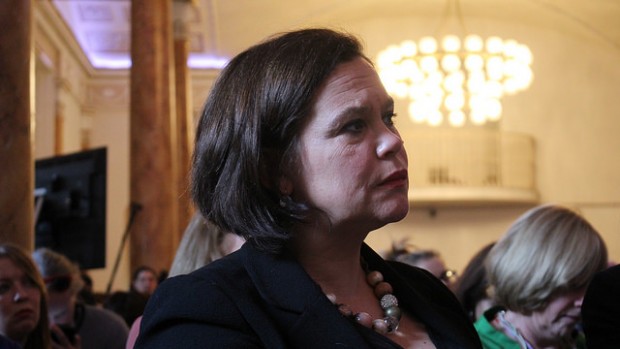 "From the inception of partition, the Irish free-State launched a campaign of coercive confinement against women, children and anybody that sought to fight the newly founded conservative status-quo."
When news broke last Thursday that 162 women had not been informed of a misdiagnosis in their cervical smear tests much of the public acted in shock and concern that the State's primary health body deliberately withheld such information. 
The idea that a national body would do something like this seemed scandalous, but the reality is that this is just the latest attack on women by the Irish State.
From the inception of partition, the Irish free-State launched a campaign of coercive confinement of women, children and anybody that sought to fight the newly founded conservative status-quo. 
This came about in the form of the Magdalene Laundries, which took "fallen" women who became pregnant outside of wedlock and condemned them to a life of exploitation, abuse and injustice. 
Women confined to these laundries were effectively imprisoned and had their children forcibly removed from their care and illegally exported for adoption to England, America and beyond. The scale of illegal adoption from Magdalene laundries is believed to have been upwards of 2,000 children.
Successive Fianna-Fáil and Fine Gael led Governments quietly supported and enabled these religious ran institutions until the final laundry closed in 1996. 
The Irish State was complicit in this, and since has faced severe scrutiny from justice groups while dragging its heels on offering redress to victims and survivors of these institutions. 
However, this wasn't the only instance that saw women targeted by the State or its supported bodies. The introduction into clinical practice of symphysiotomy in 1944 at the National Maternity Hospital was a mass medical experiment which saw an estimated 1,500 Irish women, some as young as 14, given symphysiotomies without their consent.
This procedure performed in childbirth saw a woman's hips severed and unhinged often performed without pain relief while women were wide awake. Lifelong disability, chronic pain, mental suffering usually followed. 
The UN Human Rights Committee ruled that this amounted to torture, plain and simple. There has been no independent inquiry, only two whitewash reports. Once again the women of Ireland had been let down and the State has failed to provide an effective remedy to its own wrongdoing.
Paul Cullen reported in the Irish Times in 2015 that over 250 women have died after becoming infected with hepatitis C from contaminated blood products supplied by the State. Reports and inquiries alike followed the scandal that rocked, but ultimately it served as little more than an opportunity to tick boxes, allow the State to offer faux outrage and the story to move on.
The pattern is self-evident here. This is part of a gendered architecture of containment pushed by the hyper-masculine, conservative status quo that still haunts Irish women today, and that seeks to have the 8th amendment retained. 
Women have been repeatedly put down by the State time and time again through medical neglect, coercion, systemic abuse and orchestrated confinement. The revelation that another 3,000 women may potentially have their smear tests misdiagnosed while HSE director Tony O'Brien is set to sail off into the sunset with his pension intact serves to vindicate this.
Journalist Alison O'Connor hit the proverbial nail on the head over the weekend when she said she is still yet to hear of the testicular cancer scandal. 
The reality is that no scandal of this scale would occur against the men of Ireland, or if it did, the correct provisions would be put in place to offer reparation for those affected.
Ireland might be the best small country to do business in, but it's far from the best country for women. The scars of scandals will last on the face of Irish society for a long time to come.
An Phoblacht Magazine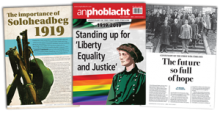 AN PHOBLACHT MAGAZINE:
Don't miss your chance to get the first edition of 2019 published to coincide with the 100th anniversary of An Chéad Dáil and Soloheadbeg.
In this edition Gerry Adams sets out the case for active abstentionism, Mícheál Mac Donncha takes us back to January 21st 1919, that fateful day after which here was no going back and Aengus Ó Snodaigh gives an account of the IRA attack carried out on the same day of the First Dáil, something that was to have a profound effect on the course of Irish history.
There are also articles about the aftermath of the 8th amendment campaign, the Rise of the Right and the civil rights movement.
An Phoblacht on Twitter

An initiative for dialogue 
for reconciliation 
— — — — — — —
Contributions from key figures in the churches, academia and wider civic society as well as senior republican figures