13 April 2018
Peace in the Basque Country cannot be built by only one side

"It is long past time for the Spanish government to begin playing its part in the Basque peace process. It should positively engage, and show real commitment with substantive confidence building measures." - Declan Kearney
It's a brave while from I last played hand ball.
Last Saturday I had a game with my friend Igor in a little village called Gatzaga in the Basque Country.
Igor is from Arasate (or Mondragon) and we've been buddies for a long time. He lived for a few years in Ireland; was arrested in France; tried to escape from prison; and served eight years inside.
My visit to the Basque Country has been a long time in the making.
Flying into Bilbao airport I was immediately struck by the scenery.
Arasate is a town of approximately twenty thousand people and sits in the province of Gipuzkoa (otherwise known as Navarre, an ancient Basque state).
The landscape of Gipuzkoa is really breath-taking. Tall craggy mountains dominate the skyline and deep valleys undulate through the countryside.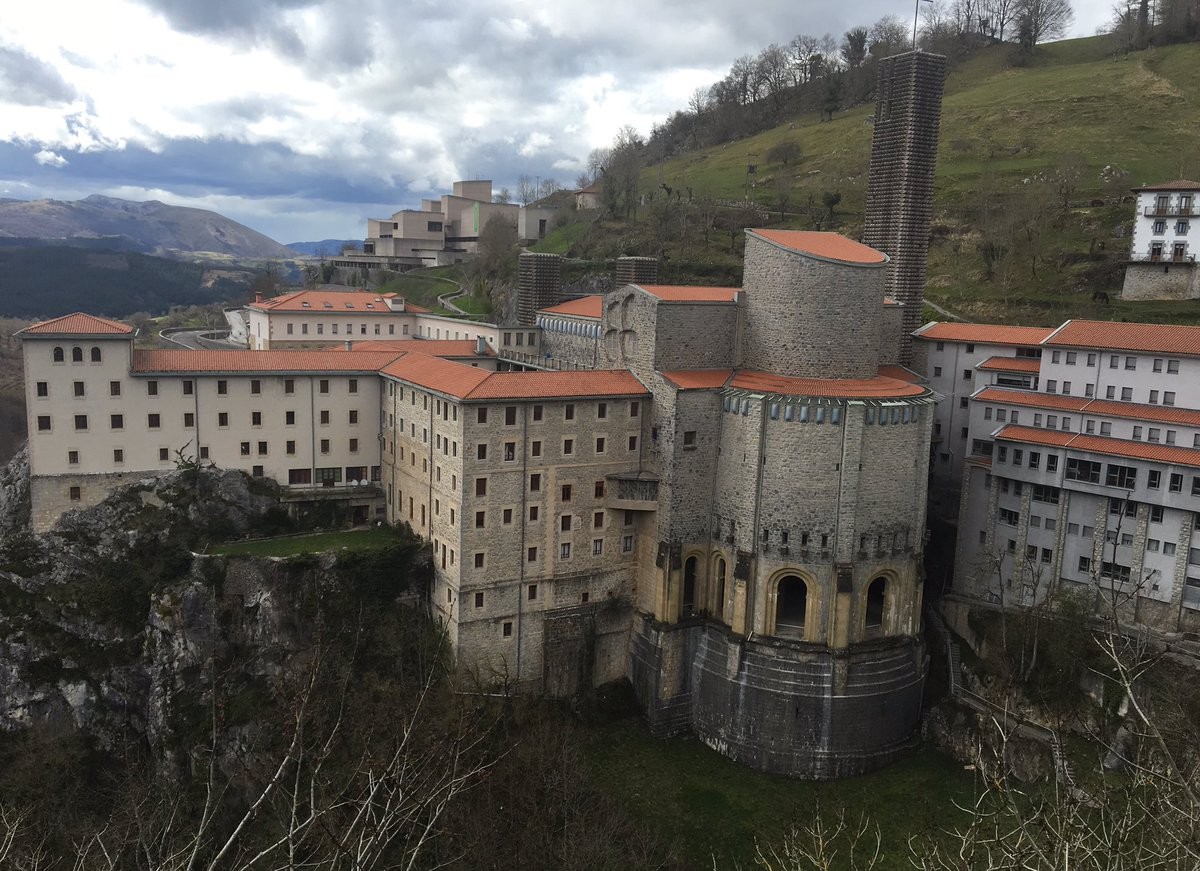 The towns in Gipuzkoa are relatively small and there are lots of much smaller sized villages. Many people living in these urban settings originate from rural or farming areas.
The collective ethos, of the Basque rural context - in Gaeilge, we would call it 'meitheal' - is apparent in the social and political culture.
Longstanding friendships are defined by the "cuadrilla", which are particular social circles people use to socialise.
The phenomenon of gastronomic clubs reflects a collective, and even democratic, approach to dining and socialising.
The Mondragon Co-operative is the biggest employer in Arrasate and for many of the surrounding towns and villages; at times providing 70 – 90% of all employment.
The Co-operative runs factories, a bank, schools, and provides a range of global services.
As a result of a concerted language revival the Basque language, or Euskara, is now widely understood and spoken as a first language.
That was not always the case.
The Spanish state tried to crush the Basque language.
As recently as fifty years ago and even less, those who used Euskara were systematically discriminated against and criminalised by the Spanish authorities.
One evening I met two friends Jesus and Ramon, now both aged 64 and 63. Jesus was raised with Basque only and described how he was beaten in school for speaking the language. Ramon's parents only taught him Spanish to avoid him getting beaten.
Today both speak Euskara freely as their first language. Over 70% of the people in Arasate use it. In other places the language is spoken by as many as 90% of the local population.
When Igor and I finished our hand ball game in Gatzaga we went back to the bar where Inaxio works.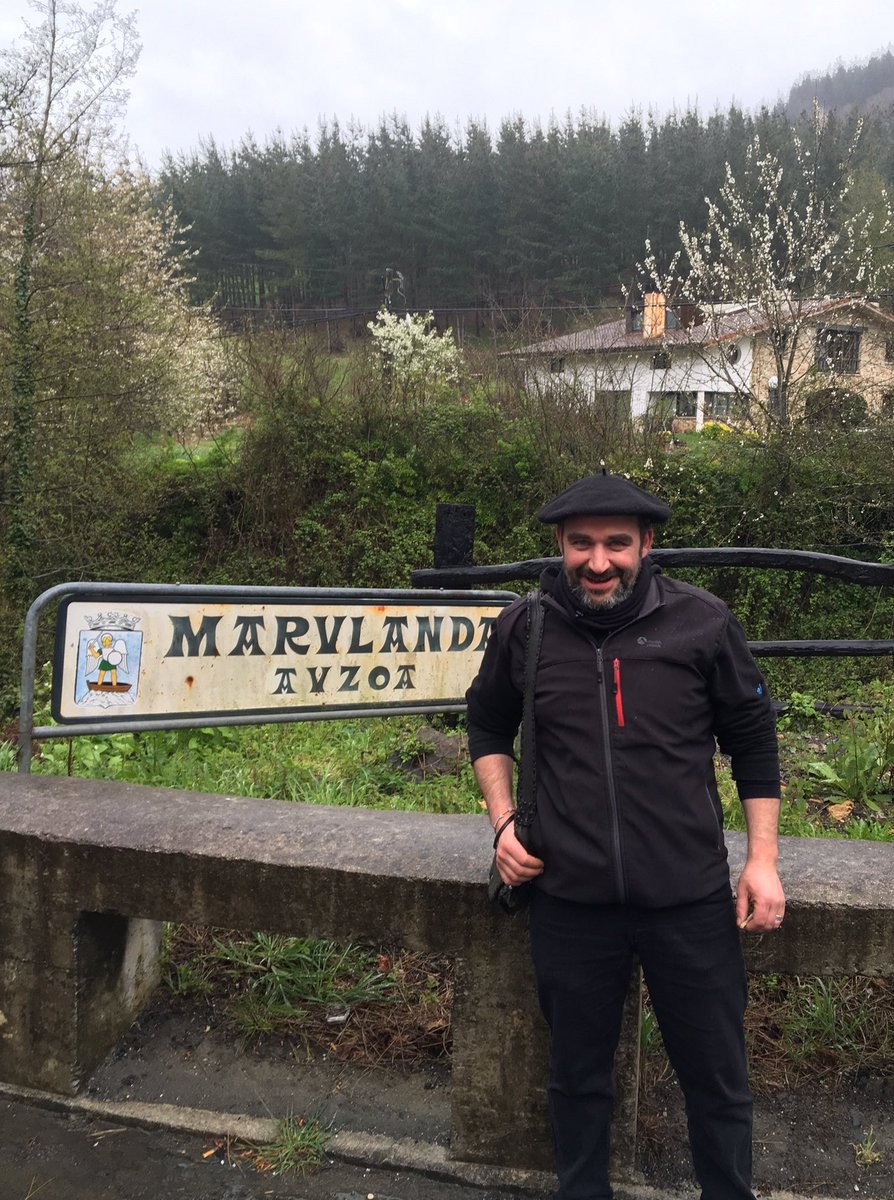 His wife Alicia, now 44 years old, is a POW who has served 17 years of a 30 year sentence. Alicia and Inaxio have two children 13 and 7 years old.
When Alicia gave birth to her children they were immediately taken away from her and Inaxio was denied access to them. They were segregated from other babies in the maternity ward.
The Spanish penal system effectively criminalised these children at birth because of their parents' political convictions.
Inaxio gets to visit his wife twice a month and he has to travel 800 kilometres to do so.
That's because Alicia is subjected to Dispersal; a punitive penal policy designed to place Basque POWs far distances from their families in order to maximise inconvenience and hardship. 
Spain's denial of national independence to the Basque Country has resulted in political repression, discrimination and divisions.
The armed struggle waged by ETA since 1960 until 2011 was a reaction to those circumstances.
The political conflict had a devastating impact in the Basque Country itself, the Spanish state and beyond. There have been many deaths and injuries, with much hardship caused on all sides.
Currently over 350 Basque political prisoners are still being held in mainly Spanish and French prisons. The great majority are subject  to Dispersal. 
During its armed struggle ETA relied upon significant levels of popular support in Arasate and nearby towns and villages. There is a very large ex-prisoner population.
On my first day walking through Arasate I met Pedrotxo who served 22 years as a POW.  
The next day Enrike and Iritte provided lunch on the edge of a beautiful reservoir. They weren't long married before Enrike had to go on the run for seven years before being captured and jailed for 16 years.
That same evening several hundred people gathered for a very dignified, secular funeral ceremony to mark the life of Otxi, a local political activist. Close to where I sat were former political prisoners who had served 35, 29 and 17 year sentences respectively, as well as many others, and some who had been on the run from home for decades.
There were four generations of political activists, their families and friends around me in a setting reminiscent of the Irish republican struggle.
Another day we drove through the village of Urbina. Out of a population of just over 90 inhabitants, five had been POWs and another was an ETA volunteer killed during the armed struggle.
Basque national independence activists have invested very heavily in their struggle.
Similar to our experience in Ireland many are already veterans by their 30s and 40s.
Igor became a political activist as a teenager. That's how he first met Mikel from Bergara, now a reporter, who interviewed me for 'Gara', an excellent daily newspaper which promotes a pro Basque peace process and national independence editorial line.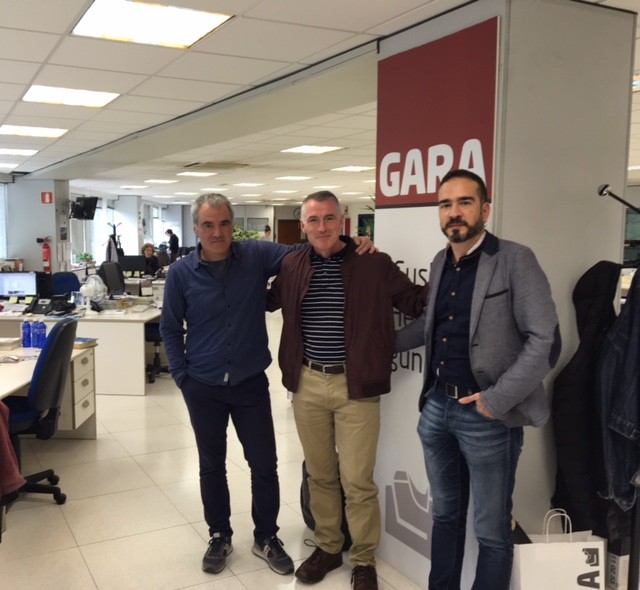 Mikel has now worked with 'Gara' for several years, but before that he had already served three different prison terms, the last of which was connected to his role in helping develop the peace strategy of the Basque independence movement.
The impetus behind the Basque peace process has emerged and been sustained against all the odds.
The Spanish state has persistently tried to block and frustrate its growth for well over ten years. There is a history of significant attempts at negotiations to address the political conflict extending back to the 1980s.
In 2006 ETA took a unilateral initiative aimed at encouraging a sustainable peace process by calling a ceasefire. That later broke down.
Subsequently it announced a new ceasefire in September 2010, and then cooperated with the International Commission of Verification of Ceasefire in the Basque Country in September 2011.
One month afterwards the Aiete Declaration was launched in Donostia by an international panel including Gerry Adams TD, then Uachtarán Shinn Féin.
The Declaration was a five point plan which called on ETA to publicly declare a definitive cessation of all armed actions and to request  talks with the governments of Spain and France to address exclusively the consequences of the conflict.
If such a declaration was made the Aiete panel urged the two governments to welcome it and agree to talks exclusively to deal with the consequences of the conflict.
The plan also addressed the requirements for moving forward towards reconciliation.
ETA responded quickly to the Aiete Declaration by announcing a formal end to its armed struggle.
Notwithstanding the Spanish state's failure to embrace these opportunities ETA has continued to take unilateral initiatives for peace.
In April 2017 the organisation put all of its arms beyond use in another land mark gesture.
Through its commitment to peaceful political and democratic means the Basque independence movement has created the conditions for a sustainable peace process.
It has removed all possible impediments to the commencement of good faith negotiations with both the Spanish and French governments.
Through courageous and decisive leadership the independence movement has developed the potential to transform political and civic relationships between and among the Basque and Spanish peoples.
However a durable democratic, peace process cannot be built by one side only.
It is long past time for the Spanish government to begin playing its part in the Basque peace process. 
It should positively engage, and show real commitment with substantive confidence building measures.
The Spanish government must finally accept it's responsibility to build peace and bring about reconciliation with the Basque Country.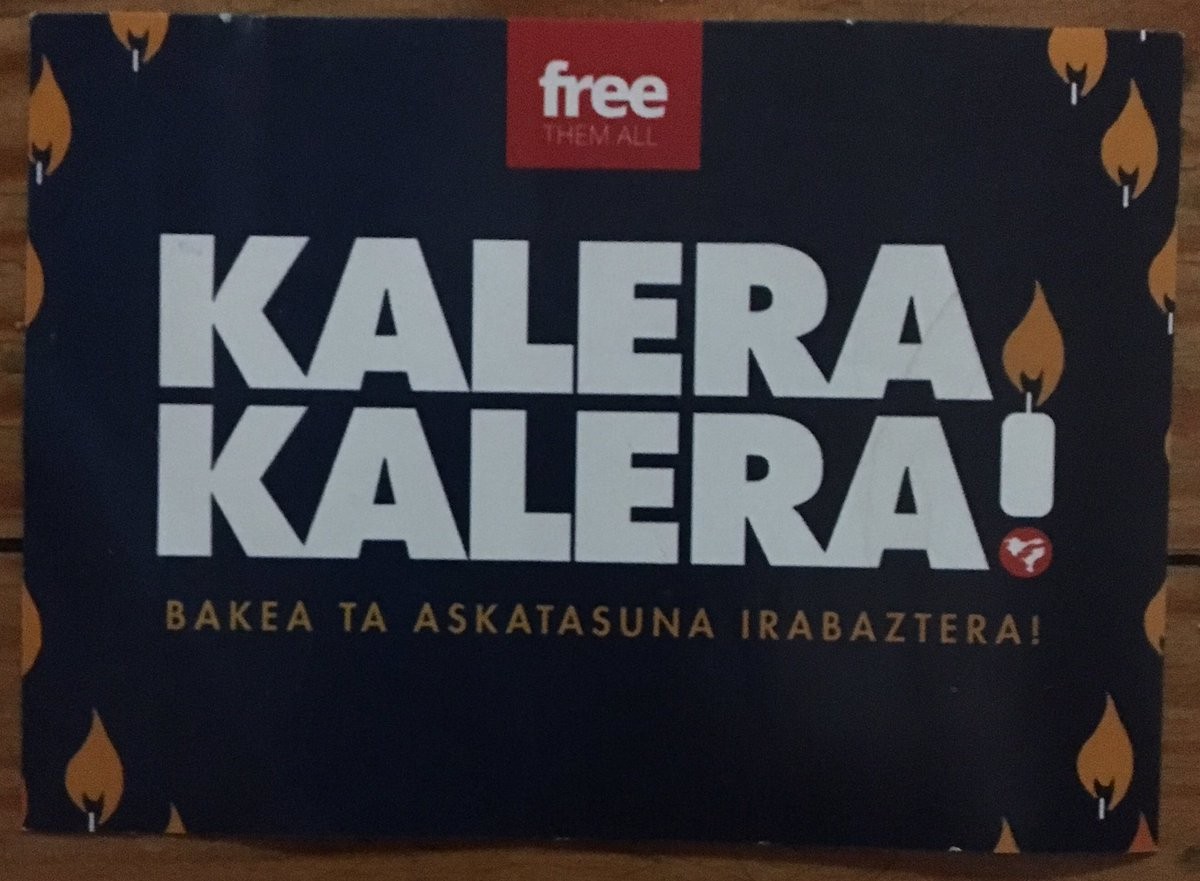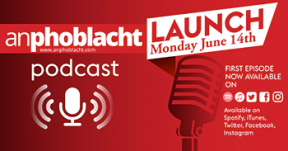 An Phoblacht on Twitter

An initiative for dialogue 
for reconciliation 
— — — — — — —
Contributions from key figures in the churches, academia and wider civic society as well as senior republican figures