22 November 2017
Amnesty International lashes Tory/DUP immunity blanket for British forces in North of Ireland conflict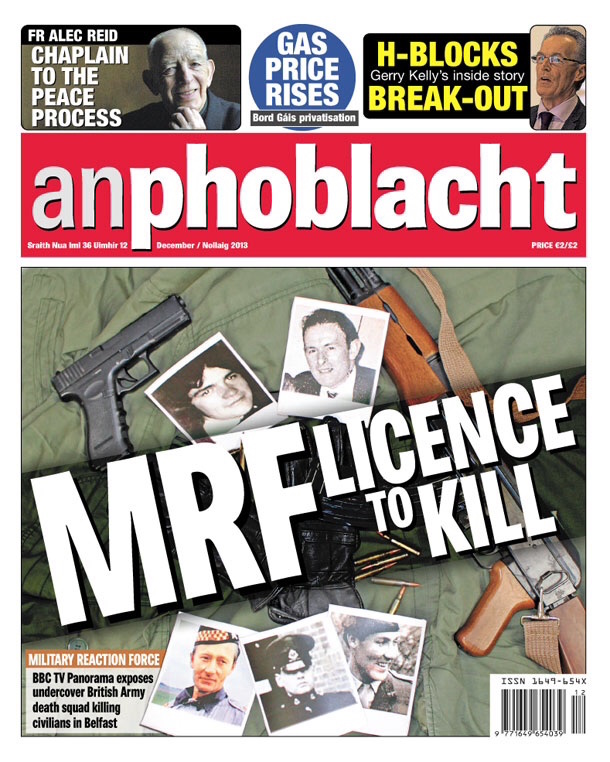 'Any such move by the UK Government would fly in the face of international human rights standards and perpetuate impunity'
AMNESTY INTERNATIONAL has called on the British Government to reject the idea of a statute of limitations to block the investigation of alleged crimes committed by British Army, RUC and Intelligence personnel in the North of Ireland during the conflict. It will also cover the Ulster Defence Regiment.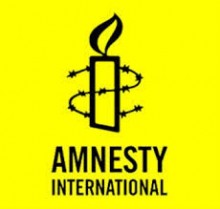 The call comes in response to a statement by Sinn Féin leaders following a meeting on Tuesday at Downing Street with Prime Minister Theresa May that her government – propped up by the Democratic Unionist Party – intends to include a statute of limitations "covering all Troubles-related incidents" for members of the British forces in a new section in their impending consultation on the Stormont House Agreement Bill.
Gerry Adams told RTÉ News that neither Sinn Féin nor the Irish Government were made aware of this by the British Government. He described it as an act of bad faith.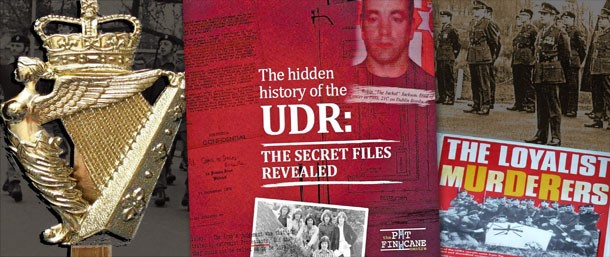 ● The Ulster Defence Regiment, as the British Army's largest regiment during the conflict, will benefit from Tory/DUP immunity despite being synonymous with collusion with the UVF and UDA
Amnesty International said that any 'statute of limitations' imposed to block investigations "for killings and torture carried out by members of the armed services during three decades of political violence in Northern Ireland would be an utter betrayal of victims' fundamental rights to justice".
Patrick Corrigan, Amnesty International's Programme Director in the North of Ireland, said:
"The idea of a time bar on investigations of crimes committed by soldiers during the Northern Ireland conflict appears to be gaining ground in Westminster.
"Such a move would in effect be the granting of a blanket amnesty for human rights abuses committed by former members of the security forces in Northern Ireland and would be an utter betrayal of victims' fundamental right to justice.
"Any such move by the UK Government would fly in the face of international human rights standards and perpetuate impunity."
Sinn Féin accused the DUP of directly contravening the Stormont House Agreement by supporting the bid to protect British soldiers, allies and agents from prosecution for crimes committed during the conflict here.
Victims and Legacy spokesperson Linda Dillon MLA said:
"This so-called 'statute of limitations' would rule out any prosecution of British soldiers for crimes committed during the conflict here.
"The decision of the DUP to support it is in direct contravention of the Stormont House Agreement which ruled out any amnesties and instead provided a range of mechanisms to deal with the past.
"During the Stormont House talks, the DUP were adamant that there could be no amnesty, yet now they are clearly seeking immunity for British forces alone.
"That is simply unacceptable. British forces were directly involved in state-sponsored killings and also in a campaign of systemic collusion and state-sanctioned executions through surrogate unionist death squads," she said, in a reference to the Ulster Volunteer Force and Ulster Defence Association, among others.
"Sinn Féin will continue to support the families who are being denied truth and we will never acquiesce to any measure which would provide immunity to British soldiers. They acted with impunity throughout the conflict; they cannot be allowed to act with impunity now."
An Phoblacht on Twitter

An initiative for dialogue 
for reconciliation 
— — — — — — —
Contributions from key figures in the churches, academia and wider civic society as well as senior republican figures