4 September 2017 Edition
If the private sector can't meet the housing needs of average-income earners, who can?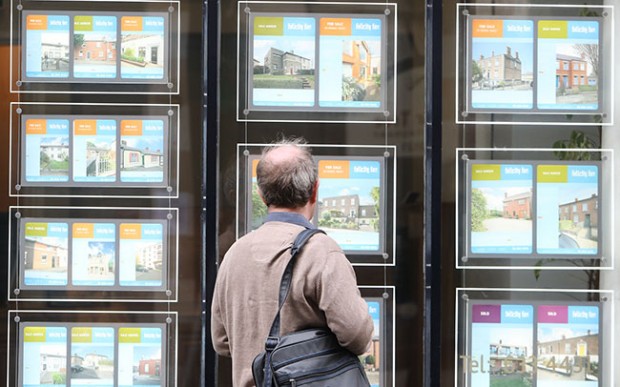 Like much of Government housing policy, Fine Gael's schemes have failed to deliver affordable housing and in some cases have made things worse
CLAIRE AND EOGHAN are in their early 30s. Both have permanent positions in their respective public and private sector jobs. They are thinking of starting a family and buying their own home.
With a combined income of €60k they have mortgage approval for €210k. Their problem is that saving for a deposit while paying €1,400 a month in rent has been tough. Eoghan wonders whether they should move in with his parents until they have the €30k saved.
Cillian and Janice are in their mid-40s and both work in low-paid jobs. Making ends meet with two young children has been hard, so they do a lot of overtime while Mary's mother minds the kids.
They used to be on the local council waiting list but when John recently got a promotion in work they were €1,000 a year over the €45k social housing eligibility threshold. They can no longer get the Housing Assistance Payment, and paying their full rent means that they are now worse off at the end of the month.
Seán and Máire have both separated from their previous relationships, leaving their family homes to their ex-partners and teenage children. Their combined income is just over €65k.
Their worry is what will happen when they retire.
In their late 50s, no bank will give them a mortgage. They have modest occupational pensions and some savings but know it won't cover the cost of market rent. While they may be eligible for social housing on retirement, the waiting list is 10 years.
These stories are not fiction. They are actual cases from my constituency clinic in Dublin Mid West. 
They are just three of the thousands of families caught in the Governments housing affordability trap. With a gross household income of between €45k and €65k they are not eligible for social housing support, struggle to afford the cost of renting and are locked out of the purchase market.
The mantra from Housing Ministers Simon Coveney and Eoghan Murphy is that private sector supply is the answer to these families' needs. But private supply is slow and increased supply does not guarantee affordability.
This is why Fine Gael launched four separate schemes to nudge developers to deliver affordable housing. Unfortunately, like much of Government housing policy, these schemes have failed to deliver affordable housing and in some cases have made things worse.
• Housing Minister Eoghan Murphy: Will he make a real stand in the housing crisis?
In 2014, Labour Party Minister Alan Kelly announced the Planning Rebate Scheme. Developers could recoup the cost of levies to the council if they delivered units below a set price. Despite the generous public subsidy, only 1,283 units have been delivered.
Both Kelly and his successor, Simon Coveney, promised to deliver affordable rental housing. At the core of Government's failure to break the affordability trap is a refusal to accept a simple fact – the private sector cannot or will not build and sell houses at a price affordable to those on middle incomes.
To provide rental or purchase homes for households with gross earnings of between €45k and €75k means sale prices of between €170k and €280k. 
The construction industry has repeatedly told the Oireachtas Housing Committee that the most competitive price they can provide in Dublin today is €300k. This claim was backed up by a 2016 Institute of Chartered Surveyors study of eight developments in Dublin which had an average price of €330k.
So if the private sector can't meet the housing needs of average-income earners, who can? 
In a Parliamentary Question reply on 20 June, new Housing Minister Eoghan Murphy confirmed the average all-in cost of building council houses in 2016/17 was €191k. That's almost €140k cheaper than the private sector. Clearly this is where the affordable housing solution is to be found.
Eoghan Murphy must accept that the private sector will not provide houses for those on average incomes. He must broaden the definition of public housing to include affordable rental and affordable purchase.
Thousands of affordable rental houses could be delivered by amending the Repair and Leasing Scheme. Exchanging up-front rent payments for security of tenure and rent certainty to private rental tenants would be an attractive option to many vacant homeowners.
And thousands of affordable purchase homes could be provided by allowing councils to develop mixed tenure estates on public land. Alongside traditional social housing would be affordable buyers and cost renters providing sustainable communities and a more viable revenue base for councils.
Eoghan Murphy could be the Government Minister who finally got to grips with the affordable housing crisis. But only if he realises that his role is not to incentivise the private market but to deliver public housing for all those excluded from that market.