1 August 2017 Edition
I nDíl Chuimhne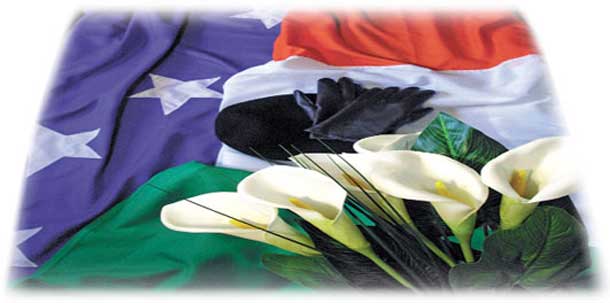 Life springs from death and from the graves of patriot men and women spring living nations – Pádraig Pearse
1 August 1981: Volunteer Kevin LYNCH (INLA), Long Kesh
2 August 1981: Volunteer Kieran DOHERTY, Long Kesh
3 August 1972: Volunteer Robert McCRUDDEN, Belfast Brigade, 2nd Battalion
3 August 1974: Volunteer Martin SKILLEN, Belfast Brigade, 2nd Battalion
4 August 1985: Volunteer Tony CAMPBELL, Belfast Brigade, 2nd Battalion
6 August 1985: Volunteer Charles ENGLISH, Derry Brigade
8 August 1981: Volunteer Thomas McELWEE, Long Kesh
8 August 1984: Volunteer Brendan WATTERS, Newry Brigade
8 August 1996: Volunteer Malachy WATTERS, South Armagh Brigade
9 August 1970: Volunteer Jimmy STEELE, Belfast Brigade, 2nd Battalion
9 August 1971: Volunteer Patrick McADOREY, Belfast Brigade, 3rd Battalion
9 August 1972: Volunteer Colm MURTAGH, Newry Brigade
9 August 1977: Fian Paul McWILLIAMS, Fianna Éireann
9 August 1986: Volunteer Patrick O'HAGAN, Derry Brigade
10 August 1976: Volunteer Danny LENNON, Belfast Brigade, 1st Battalion
11 August 1971: Volunteer Séamus SIMPSON, Belfast Brigade, 2nd Battalion
11 August 1972: Volunteer Anne PARKER, Cumann na mBan, Belfast
11 August 1972: Volunteer  Michael CLARKE, Belfast Brigade, 2nd Battalion
11 August 1973: Volunteers Gerard McGLYNN and  Seamus HARVEY, Tyrone Brigade
12 August 1991:  Pádraig Ó
SEANACHÁIN, Sinn Féin
12 August 1996: Volunteer Jimmy ROE, Belfast Brigade, 1st Battalion
14 August 1974: Volunteer Paul MAGORRIAN, South Down Command
15 August 1969:  Fian Gerald McAULEY, Fianna Éireann
16 August 1973:  Volunteers Daniel McANALLEN and Patrick QUINN, Tyrone Brigade
16 August 1991: Tommy DONAGHY, Sinn Féin
18 August 1971: Volunteer Eamonn LAFFERTY, Derry Brigade
19 August 1971: Volunteer James O'HAGAN, Derry Brigade
20 August 1981 Volunteer Mickey DEVINE (INLA), Long Kesh
22 August 1972: Volunteers Noel MADDEN, Oliver ROWNTREE and Patrick HUGHES, Newry Brigade
25 August 1982: Volunteer Eamonn BRADLEY, Derry Brigade
26 August 1972: Volunteers James CARLIN and Martin CURRAN, South Down Brigade
27 August 1974: Volunteer Patrick McKEOWN, Newry Brigade
29 August 1975: Fian James TEMPLETON, Fianna Éireann
30 August 1973: Volunteer Francis HALL, Belfast Brigade, 1st Battalion
30 August 1988: Volunteers Brian MULLIN, Gerard HARTE and Martin HARTE, Tyrone Brigade
31 August 1973: Volunteer Patrick MULVENNA, Belfast Brigade
Always remembered by the Republican Movement.
» Notices
All notices should be sent to: [email protected] There is no charge for I nDíl Chuimhne, Comhbhrón, etc.
» Imeachtaí 
There is a charge of €10 for inserts printed in our Imeachtaí/Events column. You can also get a small or large box advert. Contact: [email protected] for details.