23 July 2017
Turkey – 17 'Cumhuriyet' journalists on terrorism trial on Monday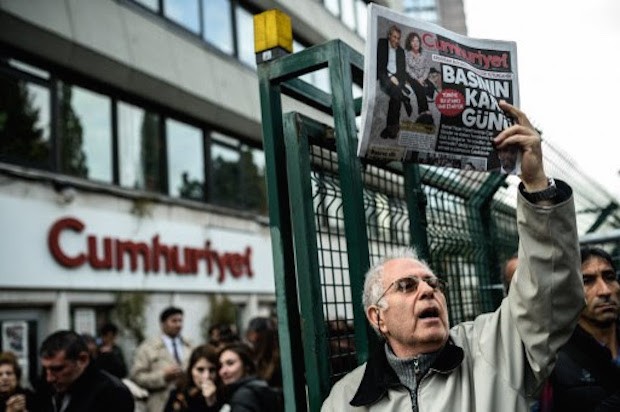 Turkey is now the world's leading jailer of journalists
THE TRIAL of 17 journalists and executives of Turkish newspaper Cumhuriyet on terrorism charges that carry sentences up 43 years started on Monday (24 July) at 9am in Istanbul's Çağlayan Justice Palace.
The trial is expected to continue until Thursday, 28 July.
The International and European Federation of Journalists (IFJ/EFJ) have joined their affiliates TGS and DISK Basin-Is in condemning the trial which, they protest, is based on unfounded accusations that the paper is secretly supporting the militant Kurdistan Workers' Party (PKK) organisation and FETO, the group allegedly responsible for last year's failed coup.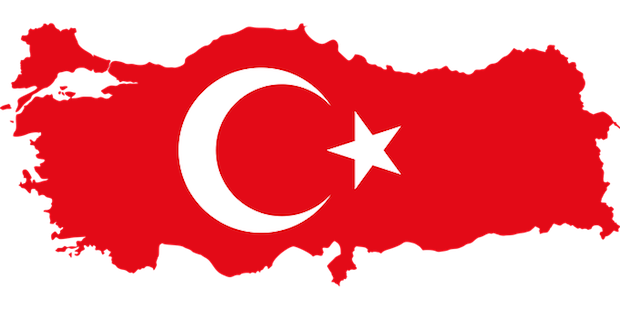 The follow-up saw president Erdogan and his ruling Justice and Democratic Party (AKP) begin a nationwide crackdown on dissent, including the dismissal of over 100,000 civil servants, the forced closure of hundreds of media outlets and civil society groups and the jailing of 165 journalists.
The Cumhuriyet employees on trial are charged with "helping an armed terrorist organisation while not being a member" and "employment-related abuse of trust". The government maintains that, since 2013, the newspaper has acted as "defender and protector" of FETO and the PKK. This is despite Cumhuriyet's long history of criticism of these groups.
The charges are based solely on journalists' tweets and news reports, rather than any concrete evidence. This has led press freedom defenders to regard the prosecution as politically motivated.
The 17 employees have already been punished without conviction, having already spent months in pre-trial detention.
Read also: A journalist lays bare Turkey's massive crackdown on press freedom
Turkey is now the world's leading jailer of journalists, the IFJ/EFJ say.
IFJ President Philippe Leruth said:
"The EFJ and IFJ see these charges for what they are, blatant persecution of an independent and critical newspaper and its employees.
"We demand the immediate release of the Cumhuriyet employees as well as all other journalists jailed for exercising their right to free expression."