3 July 2017 Edition
Sports today – sponsors first or supporters?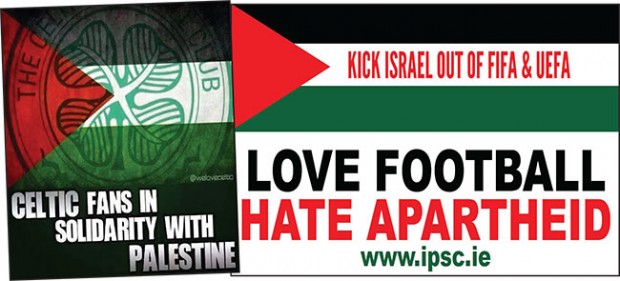 An obscene amount of money is poured into some sports
CROKE PARK in the sunny, intoxicating days of August and September. The travelling fans arrive to support their teams in an almost ancient tribal ritual. The GAA All-Ireland hurling and football championships are vital expressions of modern Irish culture and identity. 
These competitions are also a profitable business fuelled by TV and radio rights, replica jersey sales, sponsors' fees and gate receipts.
TV, radio, print and online media today are full of sports content. I am bombarded with updates on the British & Irish Lions tour, the Americas Cup, Formula 1, golf in Europe and the USA, and the much-touted boxing match between Floyd Mayweather and Conor McGregor.
An obscene amount of money is poured into some sports.
The Financial Times put the annual spend of Formula 1 teams at over $300million, with newcomers like Haas F1 spending $130million annually. America's Cup boats cost upwards of £10million apiece, according to reports.
The America's Cup grew out of a yachting race around the Isle of Wight in England in 1851. The New York Yacht Club winners decided to create a perpetual trophy where challengers would now have to travel to the US to compete for the newly-named America's Cup.
One challenger was Thomas Lipton, founder of Lipton's Tea. His five failures to capture the America's Cup in the years between 1899 and 1930 might seem disappointing but for Lipton the media coverage and exposure of his name and tea brand were a perfect platform from which to launch his products into the USA. 
And so sports sponsorship was born.
In the early 20th century there were three emerging forces in modern sport. First there was mass working-class interest and participation in sport created in part by the urbanisation of the industrial revolution, the emergence of factory working and large-scale political movements which, for example, the new football and rugby leagues in Britain became a tangible expression of identity.
Alongside this was a professionalisation of sport, where ownership of competitions and sporting clubs would increasingly be held in fewer hands. (Think of the transformation of Glasgow Celtic as a club formed to raise money for poor children to the sports business it is today and where the largest shareholder is Irish serial investor Dermot Desmond.)
Then came the sponsorship era which has grown in step-changes. 
Lansdowne Road is "The Aviva". Football teams have sponsors for not just match strips but training kits and so many other things. (Did you know that Cho-A Pharm are the official pharmaceutical partner for Manchester United in Korea and Vietnam?)
Sponsors like their messages displayed prominently and non-controversially. 
How many Champions League matches have you watched where Gazprom logos adorned the touchline hoardings? 
The Russian gas exploration firm was privatised in 1993. In 1999, Gazprom purchased NTV, one of Russia's few independent commercial TV stations. The station opposed the candidacy of Vladimir Putin and when he was elected President he renationalised Gazprom, appointing the now Russian Prime Minister Dmitry Medvedev chairperson. What is the Gazprom logo saying to you now?
There is another side of sports. 
Last August, Celtic fans held up Palestinian flags when playing in a Champions League qualifying match against Israeli team Hapoel Be'er Sheva. The Celtic fans were supporting the Boycott, Divestment and Sanctions (BDS) movement against Israel. Celtic were fined £8,615 and supporters raised £176,000 in response and which was presented to Palestinian charities. Funnily enough, this wasn't an update on my BBC Sports News app. 
You have to go to Aljazeera to find mainstream coverage of the campaign by the Palestinian Football Association to "suspend the Israeli Football Association (IFA) unless Israel lifts its restrictions on the movement of Palestinian athletes between the Gaza Strip and the West Bank and on imports of sports equipment bound for the Palestinian territories".
In June, international governing body FIFA delayed responding to the Palestinian FA's complaint. It will be 2018 before they make a ruling.
UEFA bans "gestures, words, objects or any other means to transmit any message that is not fit for a sports event, particularly messages that are of a political, ideological, religious, offensive or provocative nature". It doesn't prevent an endless stream of betting firms, extortionate moneylenders or the interests of anti-democratic leaders having their logos prominently displayed.
So, as the GAA championships move towards the knock-out stages, we should maybe give thanks for a sporting code, built from the local club upwards, without corporate owners, but with some sort of democratic accountability.
Come on the GAA! Come on the Dubs!