3 July 2017 Edition
'A new Ireland had arisen' – Thomas Ashe
Remembering the Past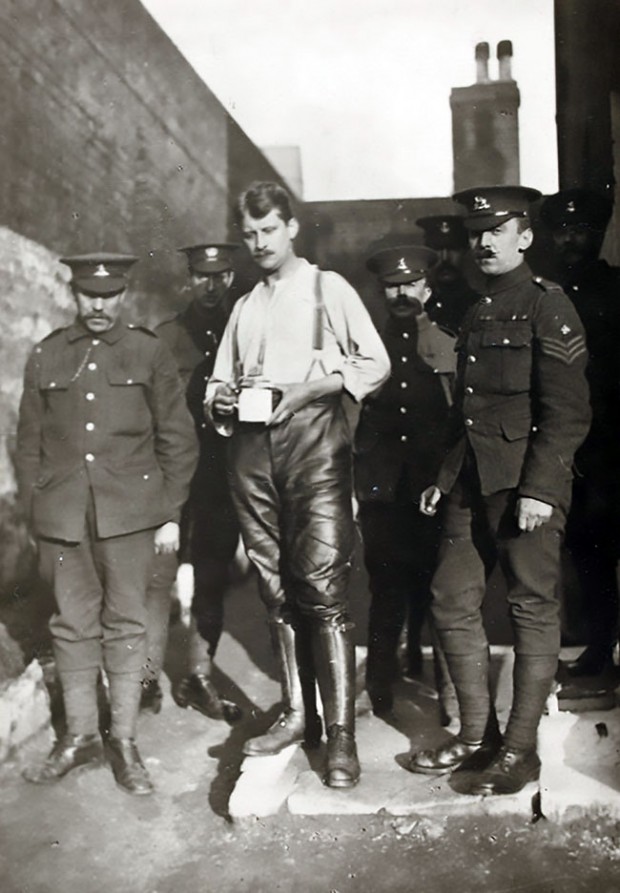 RECENT efforts by political opponents to denigrate Sinn Féin's principle of abstention from the Westminster parliament have been both politically and historically ignorant. Parties such as Fianna Fáil and Fine Gael – which claim succession from pre-Treaty Sinn Féin – totally ignore the very basis of that movement. 
One hundred years ago, abstentionism was a live issue as never before. The Irish Parliamentary Party in Westminster had become a recruiting agency for the British Empire in the First World War in return for the postponed promise of Home Rule, what Roger Casement called "a promissory note payable after death". 
One of the few Irish parliamentarians who went to war himself (as distinct from just sending others to their deaths) was Willie Redmond, brother of John Redmond. Willie Redmond was killed at Messines early in June 1917, creating a parliamentary vacancy in East Clare which he represented in Westminster. Just before his death, the District Council in Ennis had called on John Redmond and his party "to resign their seats in Parliament as they no longer represent the views and wishes of the Irish people either at home or abroad". 
As he emerged from London's Pentonville Prison under the general amnesty of June 1917, Éamon de Valera was handed a telegram saying he had been chosen to contest the East Clare by-election. When the celebrations for the release of the prisoners were over, many headed for Clare, where Irish Volunteers and Cumann na mBan members were soon campaigning in uniform.
They were met with physical attacks by Redmondites and constant harassment by the Royal Irish Constabulary, with young people imprisoned for such 'crimes' as carrying a Sinn Féin banner and "whistling derisively at the police"! 
De Valera was little known in Clare and the election was a straight fight between the demand for an Irish Republic and the Home Rulers. 
Polling day was 10 July and the next day the result was declared – 5,010 for Sinn Féin and de Valera against 2,035, for Lynch of the Irish Party. Thomas Ashe campaigned in the election and commented:
"We had heard whispers in prison that a new Ireland had arisen but we never dreamt anything like the reality we have seen."
Sinn Féin won the East Clare by-election 100 years ago this month, in July 1917.