2 May 2017 Edition
'The Journey' with Joe Duffy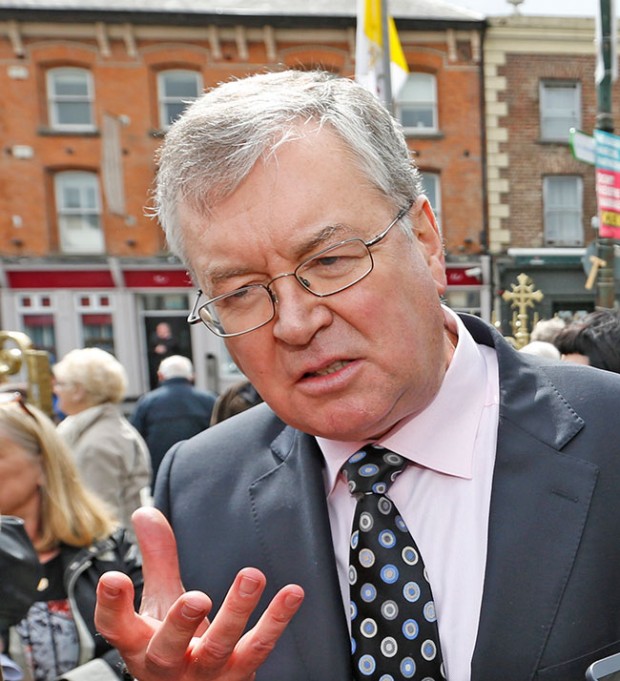 ACTOR COLM MEANEY – of Star Trek, The Damned United and The Snapper fame – plays the late Martin McGuinness in a new film entitled The Journey, directed by Nick Hamm and written by Colin Bateman.
The Journey is based on the story of how Martin McGuinness and former DUP leader Ian Paisley (played by Timothy Spall) formed a political partnership and personal friendship which significantly advanced the Irish Peace Process and helped to transform the political landscape in the North.
Meaney was a guest on RTÉ's Late Late Show (7 April) where he spoke to Ryan Tubridy of his admiration and respect for the late Martin McGuinness.
When the actor challenged the failure of the Irish and British media to show any objectivity over the years, towards one of the greatest political leaders of our time, Tubridy made a rather weak defence of his media colleagues, squawking that Martin "got a good send-off".
It was one of a number of Irish media happenings in which some journalists could no longer contain the knee-jerk anti-republican reactions that have marked their careers.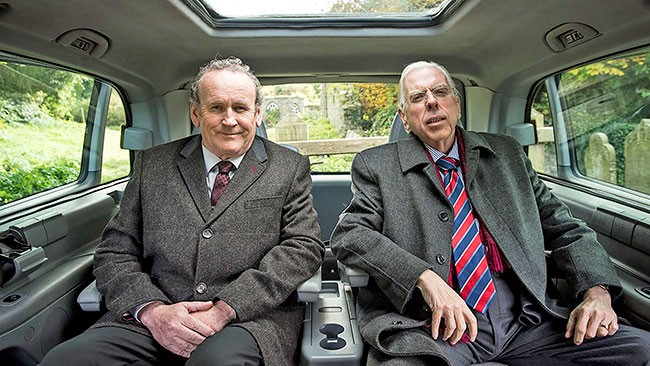 •  'The Journey' with Colm Meaney as Martin McGuinness and Timothy Spall as Ian Paisley
Calling Joe's bluff
Joe Duffy sought to stir the pot by making an issue on RTÉ Radio One of the headstone on Martin McGuinness's grave.
He lined up callers to the programme who would object to the fact that Martin's previous service as an IRA Volunteer was, appropriately and unsurprisingly, recorded (as was his past roles as an MP, MLA and minister – none of which he was at the time of his death either).
The usual mantra for certain Southern critics of republicanism that "There is only one legitimate army in this state" was trotted out, including by Duffy himself. But this had no relevance to Martin's headstone. The Irish Defence Forces never set foot in Derry! The armed conflict there was between the British Army and the IRA.
Duffy went on to parrot the meaningless mantra of RTÉ and other broadcasters that not all Northern nationalists took up arms against the state – did all nationalists in 1916 or in the Tan War take up arms against the British? I don't think so, so what is their point?
Nearing a state of hysteria at the articulate defence by caller Liam Mac Conmidhe of Martin McGuinness, the suitability of his headstone and the reality of life in Derry, Joe Duffy resorted to rewriting history, spluttering that there were "no IRA Volunteers in 1916"! 
Meanwhile, as hundreds of thousands of republicans gathered throughout Ireland over the Easter weekend to honour the men and women of 1916 and all those who fought for Irish freedom, coverage of this unique spectacle was, well, non-existent in the hermetically-sealed echo chamber that is RTÉ.
Irish Times guff
The Irish Times of Saturday 8 April carried a big spread with the eye-catching headline: "The ex-IRA men: 'United Ireland? It's all guff'."
The article was based on interviews with a handful of handpicked anti-Sinn Féin "ex-IRA hard men" who obligingly said a united Ireland won't happen. 
Here's an idea for the Irish Times – how about interviewing some of the thousands of former IRA Volunteers who are rock solid behind Sinn Féin's political strategy and who don't just believe a united Ireland will happen but are working day and daily to make it happen?
Now that would be news in the Irish Times.