2 May 2017 Edition
The Forgotten Fenian from Leixlip
William Francis Roantree (1828 – 1918)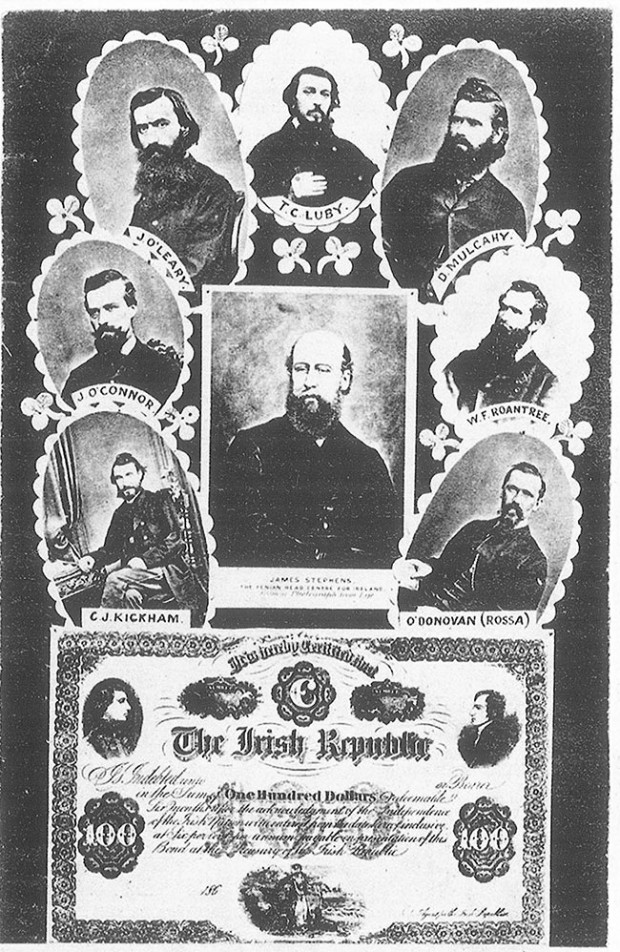 THE 100th anniversary of the death of 'Forgotten Fenian' William Francis Roantree occurs in February 2018. The Tom Kealy Sinn Féin Cumann in Celbridge-Leixlip, north Kildare, has been busy on the streets with a leafleting campaign in this 150th anniversary year of the Fenian Rising in building public awareness of this historic connection in advance of a major commemorative event to be held in Leixlip with members of his family coming from Australia to take part.
WILLIAM FRANCIS ROANTREE was born in 33 Main Street, Leixlip, County Kildare, in 1828, regarded by his contemporaries as one of the best organisers and finest figures in the movement and one of the most colourful of the Fenian leaders. 
In 1853, after the Gorta Mór, he emigrated to America in search of adventure and fought in Nicaragua in the late 1850s after serving in the American Navy. 
He joined the Fenian Brotherhood in New York around 1860 and soon became a trusted lieutenant in the organisation.
On his return to Ireland in 1861, he joined the Irish Republican Brotherhood. He was appointed head or 'Centre' of the Leixlip 'Circle', as the district unit was called. 
The Leixlip Circle soon became one of the largest in the country and was said to comprise more than 2,000 members. It was John Devoy who introduced Roantree to the undercover work of recruiting members for the Fenians in the British Army, an assignment he was highly successful until he was arrested in a police swoop of September 1865. The trials took up much of 1866 and 1867 and Roantree was sentenced to 10 years' imprisonment. 
Regarded by the authorities as one of the most dangerous and committed of the Fenians, Roantree served time in Richmond and Mountjoy before being moved to England in 1866, initially to Pentonville in London. From there he was moved to Portland, where he was put to work in the prison stone quarries. His health broke down and he was transferred to Woking Prison Infirmary, from which he was amnestied and exiled in January 1871 on the steamship Russia. 
His wife and two small children joined him in Cobh from where he sailed to the United States to start a new life. 
He continued to take an active part in republican activities and he joined John Devoy's new Clan na Gael movement as an enthusiastic organiser in Pennsylvania.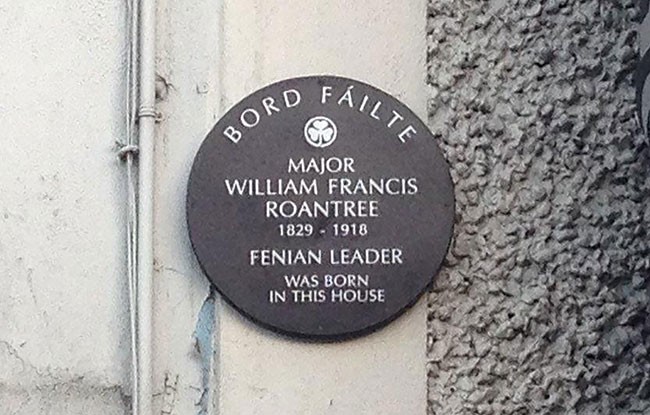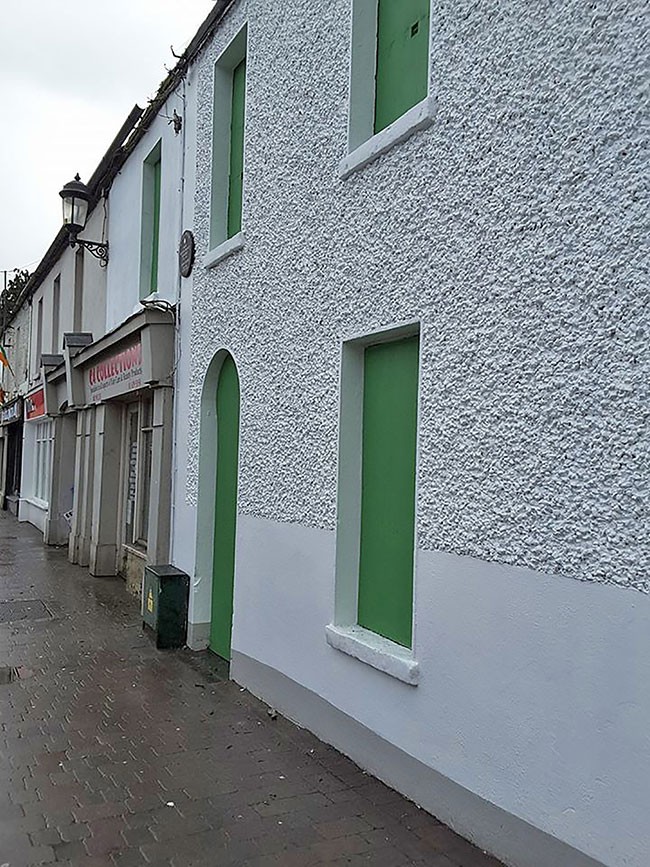 In Philadelphia, he helped to raise funds for the famous Catalpa voyage that succeeded in rescuing six Fenian prisoners from Freemantle Jail in the British penal colony of Western Australia in 1876.
In 1877, he was one of a small group of Fenians chosen to accompany the remains of John O'Mahony back to Ireland for burial. In Dublin, Cardinal Cullen refused to let the remains into the Pro-Cathedral. Roantree, still a flamboyant figure and mounted on a white horse, marshalled the huge funeral on its way to Glasnevin Cemetery. 
The following year he gave the welcoming address to Michael Davitt when he visited Philadelphia. 
William Roantree returned to Ireland sometime around 1900 and secured a job with Dublin Corporation. 
In 1909, he gave the oration at the erection in Glasnevin of a memorial to his old leader, James Stephens. In his speech he expressed the hope that "before long, suitable memorials shall be erected over the mortal remains of Bellew McManus, O'Mahony and others of the faithful and the few who lived and died for Ireland who lie here sleeping together in this cemetery in neglected graves". By a twist of fate, it was to be exactly one hundred years before his own memorial was to be unveiled in 2009.
William Francis Roantree's last hurrah was still to come though. 
According to the late Professor TP O'Neill, who carried out much research on this period and on the reminiscences of contemporaries, Roantree managed to make his way down to O'Connell Street from his lodgings in Gardiner Street when the Easter Rising broke out. The 88-year-old made his way as far as the front of the GPO, where he is said to have shouted advice and good wishes to the rebels inside.
William Francis Roantree died in February 1918. His funeral in Glasnevin was attended by the Lord Mayor, Larry O'Neill, and numerous old Fenians. Also present were Count Plunkett and Joe McGuinness of Sinn Féin, recently successful in the by-elections of North Roscommon and South Longford respectively. His grave was in a plot owned by the Caseys of Leixlip, his wife Isabel's people, unmarked and unnamed until 2009.
• Sinn Féin Councillor Íde Cussen and the members of the Tom Kealy Sinn Féin Cumann thank Michael Kenny of Leixlip for the historical reference papers drawn on in their public awareness campaign.