2 May 2017 Edition
May is 'Green Ribbon Month'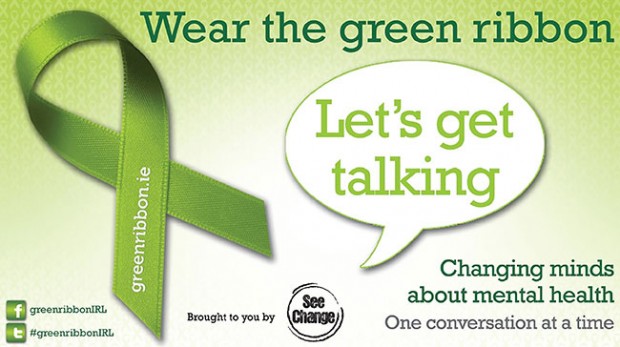 One in four people will suffer a mental illness at some point in their lives
MAY is "Green Ribbon Month". This worthy campaign run by SeeChange aims to get people talking about mental health problems. 
Sinn Féin will be playing its part too and I am encouraging our TDs, senators, MLAs, councillors and all our membership to talk openly about mental health. We want to play our part destigmatising mental health and we can start the process simply by talking about it.
Everybody has physical health and while you can exercise and eat well to take care of that, we have mental health too. It is a sad fact that many people, North and South, are affected by depression, anxiety, addiction, and so much more either directly or through the suffering of a family member of friend. 
One in four people will suffer a mental illness at some point in their lives. 
External factors such as austerity, unemployment, rural isolation and lack of services can also play a major negative role in the mental health of an individual and of society as a whole.
So, this May, Sinn Féin is running a "30 days of May" campaign and we are inviting republicans across Ireland to do something every day in May on mental health (even if it is something as simple as reaching out to someone, a friend or a family member, who just wants to share a problem).
While I am encouraging people to take time in May to help foster well-being in Ireland, Sinn Féin will also be focusing on the gaps in mental health services. We will be publishing policy and legislative proposals that will address those glaring gaps in services. These are proposals which will help advance the much-needed reform in mental health services.
There are many areas of mental health that can be discussed during a campaign like this. For each week in May we will base our discussion and activities around a specific theme: youth mental health, women's mental health, men's mental health, and the mental health of our elderly citizens.
Mental health of those often marginalised by society (such as Travellers, young people in care, refugees and migrants and many others) will also be discussed. 
I want to keep mental health on the agenda for the entire month of May. Along with my colleagues Pat Buckley TD (junior spokesperson on Mental Health & Suicide Awareness) and Senator Máire Devine (our Seanad spokesperson on Health & Wellbeing), we will be raising issues on mental health both in the Dáil and in the Seanad.
• Mary Lou McDonald wants to keep mental health front and centre for the entire month of May
We will be meeting stakeholders and will be hosting events dealing with the major issues around mental health within our adopted themes of youth, men's, women's and elderly mental health.
The success of this campaign lies with the ordinary people of Ireland being inspired to become involved. 
There are many ways to contribute. 
First off, if you do something positive on the topic of mental health this May – be it an event, an article or a picture of your Green Ribbon – make sure to post it to social media with the hashtag #30DaysofMay. 
Secondly, if you have an issue, a piece of work or something else that you think we should focus on during May, make sure to send it to your local Sinn  Féin representative or the Sinn Féin Leinster House Mental Health team.
Finally, wear your Green Ribbon, available from SeeChange.ie
As the old Irish proverb goes, "Ní neart go cur le chéile", and when it comes to mental health, Sinn Féin believes that only by coming together at community levels, speaking out and working hard on this topic will the mental health on the island of Ireland be improved for the better.