2 May 2017 Edition
Can the Border be moved to the Irish Sea?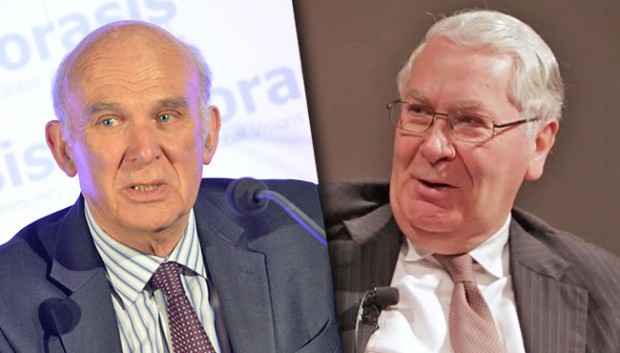 How to avoid a hard Border in Ireland is being discussed – but with little if any input from Irish sources
WE SEEM TO BE living in a state of suspended political animation at the moment, with the Government (and its pseudo-opposition in Fianna Fáil) mouthing the correct platitudes against a hard Border and the rest but giving no substance as what it is looking for or the context of negotiations as the Irish Government sees them.
Even worse, a compliant Euro-subservient media engages in no debate as to the options before us and how we should proceed.
By contrast, senior Establishment figures in Britain are not so reticent. Naturally, their discussions begin with what they see as being in Britain's interest. Nevertheless, how to avoid a hard Border in Ireland is being discussed – but with little if any input from Irish sources.
While the Liberal Democrats in Britain may be of little real significance at the moment, one of their leading elder statesmen, Vince Cable, has been explicit in declaring that a hard Border on the island of Ireland is impossible.
It would be too porous, he says, impossible to police and therefore a major obstacle to any post-Brexit deals that Britain might make with either the EU or with Ireland.
If it were just the LibDems thinking the unthinkable, it wouldn't be too significant, but Cable's ideas have been echoed by other senior members of the British Establishment, most notably Mervyn King, former Governor of the Bank of England.
King argues that the political border between the North and South be left as it is until such time as it is changed by a Border referendum but that the economic border (the place where customs are checked, documentation examined to be in order, and controls effected) should be moved to the Irish Sea.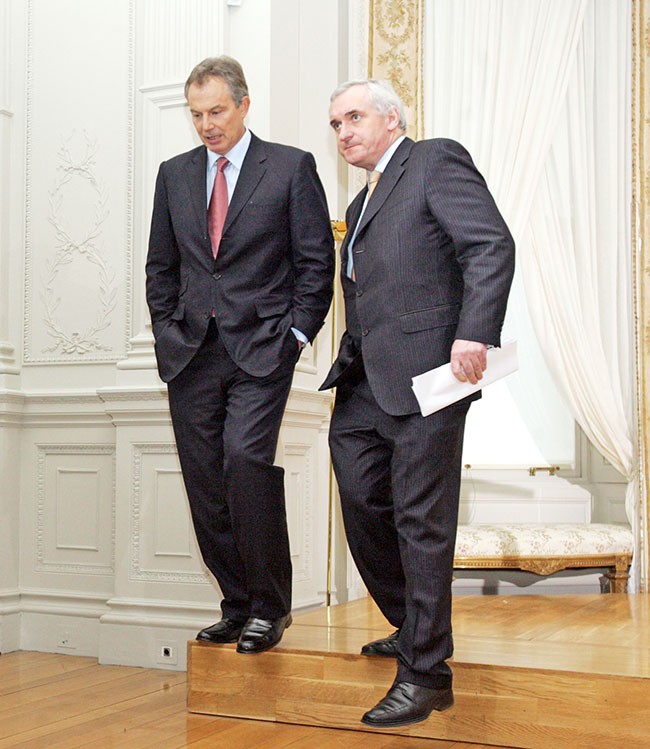 • Blair and Ahern stated there would be joint authority if no agreement
There is a precedent for this.  
During the Second World War, Britain maintained such controls against all of Ireland.  It was the only effective way to do it and King is arguing that the same will apply in a post-Brexit scenario.
It is patently obvious, of course, that any such proposal would have to be negotiated and agreed by the two parties involved – Ireland and Britain. More than anything else, this is not an issue that can be left to the 'Team Europe' which the Dublin Government is happy to let control the negotiations.
But where would this leave the North?  
Unionists would be frightened that any such move would be a slippery slope to Irish unity.
But, equally, such a move would strengthen the dual nature of the North: politically part of Britain for the moment but socially and economically closer and closer to the rest of Ireland.
The main unionist political parties seem unable to come to terms so far with the need for equality and parity of esteem; so, without the restoration of the institutions, the North is left without a voice.
Direct rule by Britain from Westminster is naturally unacceptable to nationalists because Britain is a critical part of the problem. And even the Fine Gael Government in Dublin, under pressure from Sinn Féin, has declared through Foreign Minister Charlie Flanagan that such an option is unacceptable.
But if further elections fail to lead to the required breakthrough, what then?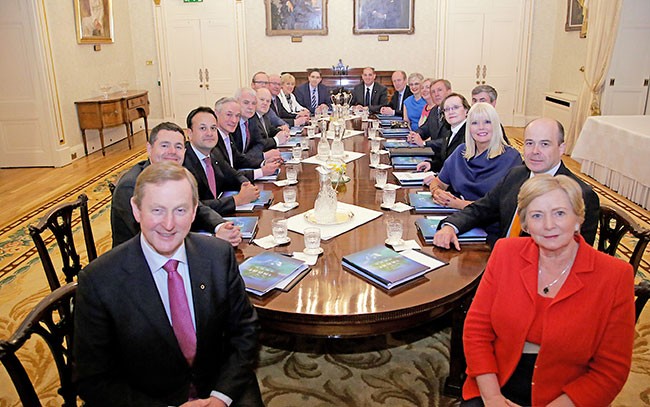 • The Irish Government needs to lay out a scenario from Ireland's interests
Senior republican strategist Jim Gibney has argued in the Irish News that joint administration from Dublin and London would be the only way forward in such circumstances.
This is no pie-in-the-sky position because of the St Andrews talks which led to the sharing of power between Sinn Féin and the DUP. The minds of the DUP were concentrated by a statement from then Prime Minister Tony Blair and then Taoiseach Bertie Ahern that, in the absence of agreement, joint authority between Ireland and Britain would be established over the North instead.
What is clearly needed is to develop a coherent strategy for connecting all these threads but one in which the Fine Gael Government stops concentrating its efforts against Sinn Féin and instead combines to advance Irish national interests in the new evolving situation.
The first step is an open and honest debate about what is possible and how to attain it.
Mervyn King has laid out a scenario from Britain's interest.
Is it too much to expect a government in Dublin to do the same from an Irish point of view and shift the economic Border into the Irish Sea?