3 April 2017 Edition
Garda Commissioner faces 'no confidence' Dáil motion
Fake breath tests, phantom checkpoints and wrongful prosecutions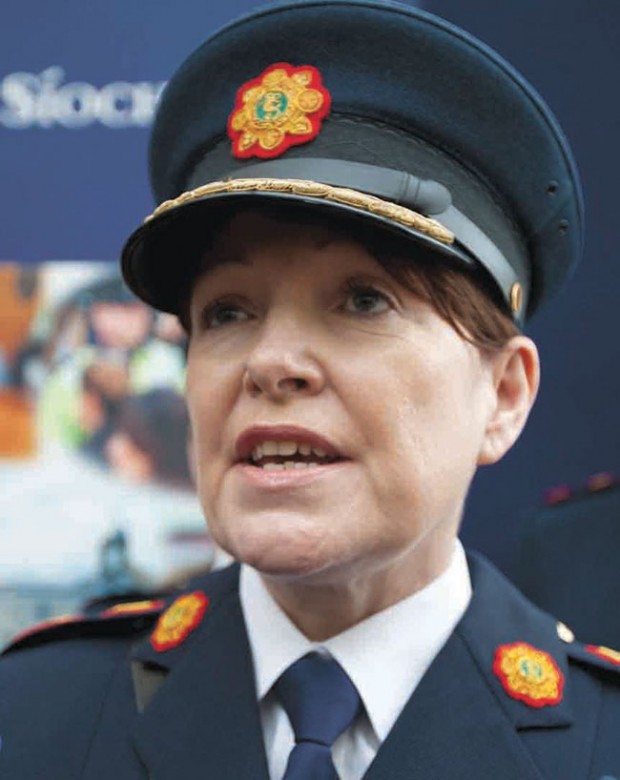 'We need more than detailed explanations; we need to ensure that these things don't happen again'
GARDA COMMISSIONER Nóirín O'Sullivan is facing a motion of no confidence tabled by Sinn Féin, as the police service finds itself embroiled in yet more serious allegations of malpractice, incompetence and of misleading the public.
It has been revealed that while An Garda Síochána had said it had carried out almost two million roadside alcohol breath tests over the last five years, it had actually carried out half that number.
The scandal first came to light in 2015 when an internal Garda review noticed discrepancies in the number of breath tests recorded at the scenes of road traffic collisions. 
The Irish Times also revealed that the Medical Bureau of Road Safety (MBRS) raised questions over variations between the number of disposable mouthpieces ordered for use on breathalyser readers and the number of breathalyser results recorded on the Garda PULSE computer system.
In total, the Garda recorded conducting 1,999,365 breathalyser tests but the MBRS says it was only 1,058,157. 
The Garda have been unable to provide an adequate explanation for the serious conflict in facts. When questioned by reporters as to whether gardaí had simply been making up the figures, Assistant Commissioner Michael Finn said: "I don't know. Certainly they weren't recording them correctly."
The trouble for the Garda Commissioner has been compounded by news that 14,700 motorists have been wrongly prosecuted for failing to pay fixed-charge notices despite never been given a notice to pay. The Garda say an IT update to their PULSE computer system has rectified the problem but the state is now facing the possibility of thousands of legal cases for damages. Many claimants may allege that they were forced to pay higher insurance premiums, lost jobs or failed to secure a job due to their wrongful convictions. 
Meanwhile, a retired Garda sergeant has contacted the Policing Authority claiming that gardaí were also recording false numbers for the number of road safety checkpoints taking place:
"Many scheduled checkpoints were not being done for various legitimate reasons but were still recorded on PULSE and used in data return figures although invalidated," the Irish Examiner reported the Garda Sergeant as saying in a letter written to the Policing Authority shortly before his retirement.
The Policing Authority says it is alarmed by the discrepancies, adding that the revelations raise "serious questions of integrity for the Garda Síochána organisation and, combined with previous issues regarding inflated activity levels, erodes confidence in the credibility of Garda data generally".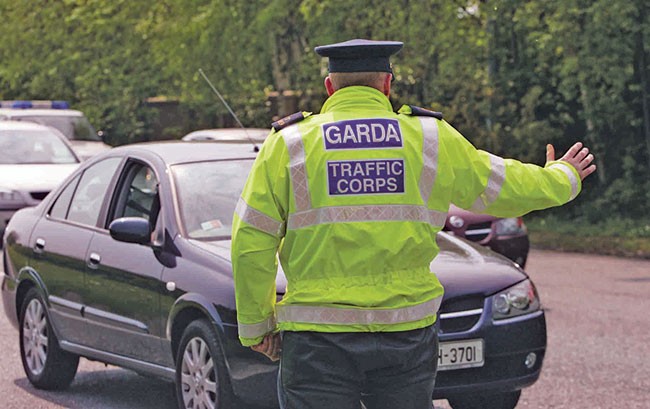 • In total, the Garda recorded conducting 1,999,365 breathalyser tests but the MBRS says it was only 1,058,157
Sinn Féin deputy leader Mary Lou McDonald TD told listeners on RTÉ's Morning Ireland that the situation within the police service had become "farcical". It is "an absolute mess", she said, adding that it is simply not good enough to have the Garda and the Department of Justice enveloped in "fiasco after fiasco". 
The Dublin Central TD said:
"We need more than detailed explanations; we need to ensure that these things don't happen again. But, in a service such as An Garda Síochána, senior management and the quality of leadership is essential. 
"The ordinary gardaí have been battered and bruised with waves of one controversy after another and, at some point, you have to call it.
"It is now eminently clear that the current Garda Commissioner is not leading in the manner that is required and is presiding over one crisis after another."
The Sinn Féin deputy leader also said she was "not a bit surprised" that the Fine Gael Tánaiste and Justice Minister Frances Fitzgerald was refusing to appear on radio programmes to debate the issue as it "raises questions about her own competence and any sense of direction coming from Government".
Speaking to reporters in Cork, Sinn Féin Justice spokesperson Jonathan O'Brien said the Garda Commissioner's position is untenable and she should be removed from office. 
He also published the text of the Sinn Féin Private Member's Motion which will come before the Dáil in April and aims to use the 2005 Garda Síochána Act to remove the Commissioner:
"The people of this state are entitled to a standard of policing in which accountability is central to the ethos of the service," O'Brien told media.
"This must be achieved on the basis of fairness, impartially and objectivity. This standard does not exist presently. The necessary public confidence in Garda management does not exist at this time."
The Cork North Central TD says he is mindful that the conduct of senior Garda management is already under the microscope at the Charleton Commission, which is investigating serious allegations made in protected disclosures about the actions of the Commissioner:
"Sinn Féin is calling on the Government to remove the Garda Commissioner as it is clearly in the best interests of An Garda Síochána and the future of policing and justice in this state."