13 March 2017 Edition
Book Reviews: Roots of the Rising leaders and A book for men and women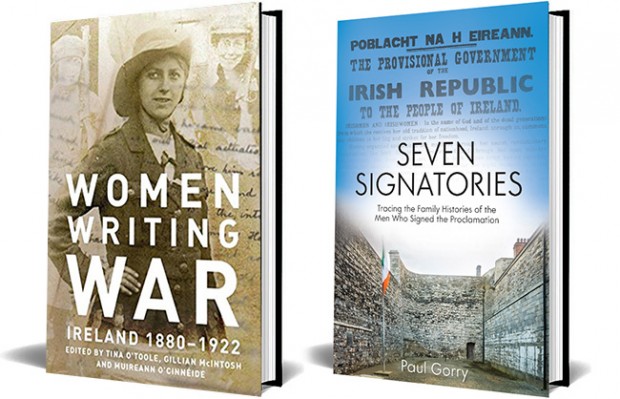 We have an image of social barriers being far more rigid and inflexible one hundred years ago but perhaps we haven't progressed as far as we like to believe
Death of Dr Shane Kenna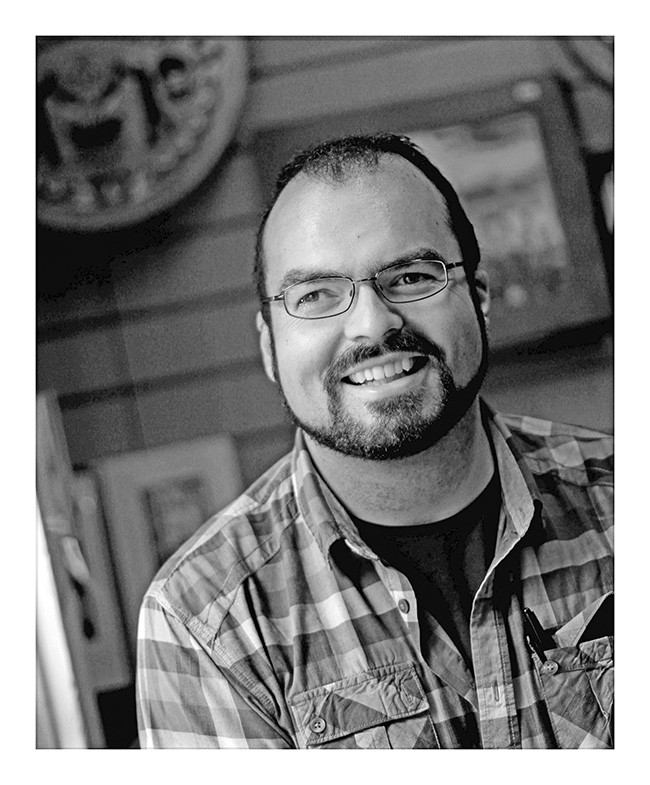 IT is appropriate to mention, and mourn, the untimely death of Dr Shane Kenna, who has just lost a year-long struggle with cancer. 
Shane was the perfect embodiment of the phrase "a scholar and a gentleman" and his tragic death at such a young age is a loss not only to the world of historical research but to society in general. May he rest in peace.
Roots of the Rising leaders
Seven Signatories: Tracing the Family Histories of the Men Who Signed the Proclamation . By Paul Gorry. Irish Academic Press €7.99
JUST when you had thought that the 2016 centenary of the Easter Rising had exhausted all possible permutations of any hitherto unexplored aspects of the Rebellion, along comes another book with an unusual and innovative perspective. 
The author, Paul Gorry, is a professional genealogist, and this book traces the genealogies and antecedents of the titular seven signatories of the Proclamation.
At first glance, this may appear to be rather dry stuff but, on closer reading, it's a fascinating insight into some of the formative influences that shaped the lives of these men.
Perhaps the first thing to strike you is the sheer diversity of backgrounds of each of the signatories.
Some came from positions of extreme wealth and privilege whilst others came from backgrounds of poverty and deprivation. Some came from firmly rural childhoods. Others were the product of strongly urban upbringing. One was born in Scotland and another in England. Several of them were descended from English, rather than Irish, families.
Whilst none of this is particularly new information, it does provide pause for thought to try and imagine such a committed and disparate group coming together today.
We have an image of social barriers being far more rigid and inflexible one hundred years ago but perhaps we haven't progressed as far as we like to believe.
The other rather lazy stereotype that most of us cling to is that religion was rigidly demarcated in the late 19th century. There were Catholics and Protestants and families did not really cross that divide. In fact, out of this extremely small sample of seven people, two were the products of mixed marriages (or three if you discount Pearse's father's conversion to Catholicism), and three had wives from Church of Ireland families.  
This is quite a small book but the sheer level of detailed research it contains is mind blowing. I'm sure that many readers have shelves groaning under the weight of 1916 commemorative publications but this little volume won't take up much room but it would make an interesting addition to anyone's library.
A book for men and women
Women Writing War: Ireland 1880-1922. Edited by Tina O'Toole, Gillian McIntosh and Muireann Ó Cinnéide. UCD Press €30
THIS ANTHOLOGY analyses works by female writers on various aspects of conflict with an Irish dimension. The topics covered include the Land League and Land Wars, the Boer War, Roger Casement's female friends, World War One, Eva Gore-Booth, the Easter Rising, the Tan War and the Civil War. 
Since Homer wrote the first account of armed conflict in The Illiad and The Odyssey, writing has been almost universally undertaken by men, about men. The Irish situation has differed from most other conflicts with women taking an active primary role rather than being sidelined to being secondary or merely supporting participants. 
From the Women's Land League to Cumann na mBan, women have been at the forefront of the struggle but their voices have gone largely unheard. This book seeks to redress the balance.
A common problem with collections such as this is that each section is constrained to one chapter, so the reader is left with edited highlights rather than a more expansive exploration of a particular work. As many of the sources are unpublished or out of print, one is left totally dependent upon the contributor's opinion and analysis rather than making up one's own mind. (This is not a criticism of this book in particular but of anthologies in general.)
Not too surprisingly, this book adopts a determinedly feminist viewpoint which, considering the amount of macho posturing that has been produced over the years, is fair enough. To title one chapter "Eva Gore-Booth's Queer Art of War" seems unnecessarily sensationalist, however.
All in all, a very interesting book that will probably be read by more women than men – sadly, as it is the men who would probably derive most benefit.