13 March 2017 Edition
'Final demand' to British Government for Acht na Gaeilge
SINN FÉIN'S Carál Ní Chuilín has challenged British Secretary of State James Brokenshire over his government's failure to implement an Irish Language Act. 
Speaking after Sinn Féin protested at the NIO offices in Belfast and handed in "a letter of final demand" to the British Government, Carál Ní Chuilín said: 
"Today, Irish language activists from across the North gathered at Stormont to protest at the failure of the British Government to live up to its commitment to implement an Irish Language Act. 
"This was agreed in the St Andrews Agreement in 2006 but, more than a decade later, the British Government still haven't acted.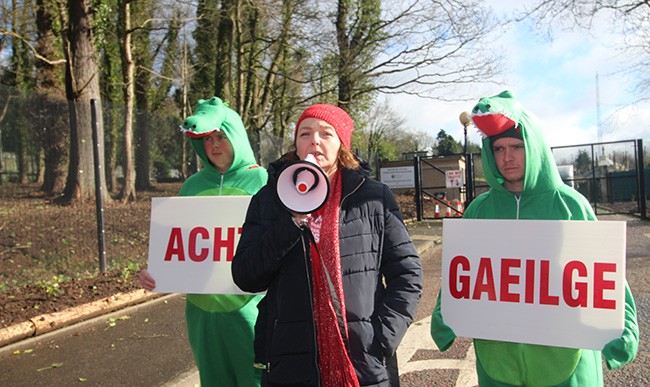 "Their failure to live up to this responsibility has given cover to the DUP, who have treated the Irish language and identity with disrespect and disdain. 
"I have today written to James Brokenshire calling on him to fulfill his government's obligation by implementing the agreement for an Irish Language Act. 
"It is long past the time the Irish-language community is treated with respect and equality."