13 March 2017 Edition
Another Europe is possible – Treo eile don Eoraip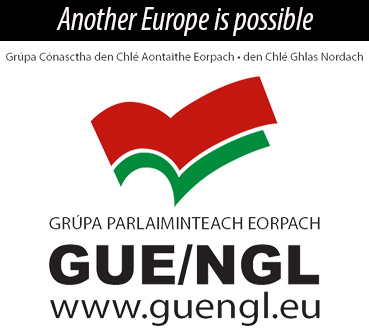 Funded by the European United Left / Nordic Green Left (GUE/NGL) – Aontas Clé na hEorpa / Na Glasaigh Chlé Nordacha Crúpa Paliminta – Parlaimimt na h Eorpa
EU needs to change if people are to have any faith in it 
FURTHER EROSION of the national sovereignty of member states is not the answer to the fall-out from Brexit and the rise of extremism, Ireland South MEP Liadh Ní Riada said as she addressed the EU Parliament on the future of the European Union.
We are all aware that we live in a time of great flux and volatility, she said, but pushing more austerity on the Eurozone is not the answer.
"No, we need democratic and transparent accountability over the euro.
"We cannot move towards a more neo-liberal, centralised Europe at the expense of ordinary people who cannot even put food on the table or maintain a roof over their heads.
"This is very much the case in Ireland, despite whatever spin-doctored reports say about a 'recovery'."
She added:
"The EU's economic governance framework acts like a straitjacket. The Fiscal Compact is directly blocking countries like my own from investing in vital infrastructure. Only capital investment free from the conditions of austerity can help solve the urgent problems we have in health, housing and homelessness. 
"For there to be any meaningful change, the EU needs to step up and prioritise public investment in infrastructure, building the real economy.
"Our people have had enough."
• Ireland South MEP Liadh Ní Riada
Liadh Ní Riada brings fishermen to meet EU advisers 
A MEETING between Irish fishermen and the group that advises the European Commission on stock sustainability has been facilitated by Liadh Ní Riada.
The Ireland South MEP brought together representatives from the Irish South and West Fish Producers' Organisation (ISWFPO) and the International Council for the Exploration of the Sea (ICES) to discuss a range of issues.
She said the meeting had been constructive but raised a number of questions around landing obligations. The impact of seismic surveys on spawning stocks and larvae was also raised as evidence has suggested it is having a detrimental effect.
"The scientific and ecological impact of illegal, unreported and unregulated fishing by 'super-trawlers' was also a major concern, especially regarding over-catch and by-catch," Liadh said.
"This influential group is now well aware that Irish fishermen often feel excluded from the decision-making process whilst the wealthy fishing cartels, who have most to gain and lose from the advice ICES gives to the EU, are often involved in every aspect of the process."
GUE/NGL MEPs meet EU Commissioner during crucial year for cohesion policy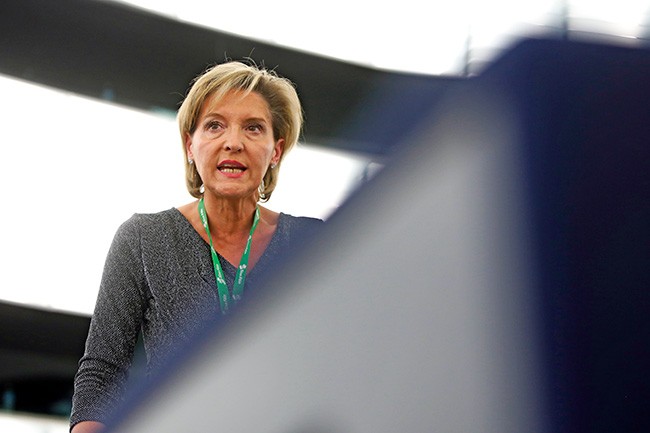 • Martina Anderson MEP
GUE/NGL MEPs on the European Parliament's Committee on Regional Development (REGI) – including Martina Anderson MEP – have met with EU Commissioner Corina Crețu for "an informal exchange of views".
"This is set to be a crucial year for the future of the cohesion policy with EU institutions likely to take up their early positions on several aspects of this policy," a GUE/NGL spokesperson said.
The meeting at the end of January served as an opportunity for GUE/NGL MEPs on the committee – headed by Younous Omarjee (First Vice-Chair of the committee), Martina Michels, Dimitrios Papadimoulis and Martina Anderson – to express the group's views and concerns about the cohesion policy.
In addition, they relayed to Commissioner Crețu how strongly GUE/NGL believes it should be reinforced as a tool of European solidarity.
Martina Anderson raised the impact of Brexit on the North of Ireland in terms of European funding. 
"At present, 10% of the GDP of the North comes from EU funding," the Derry-based MEP said and pointed out that, as a result of the British Government's Brexit agenda, the North stands to lose at least £3.5billion in funding.
"This funding has made a huge impact across communities in the North and its loss would be disastrous. 
"The people of the North voted to remain in the EU. In doing so they wanted to retain EU funding, to reject any strengthening of the Border and, crucially, to continue to access EU funding."
Repeating her call for Designated Special Status for the North within the EU, she urged the Irish Government to act in the best interests of all Irish citizens and work to achieve that.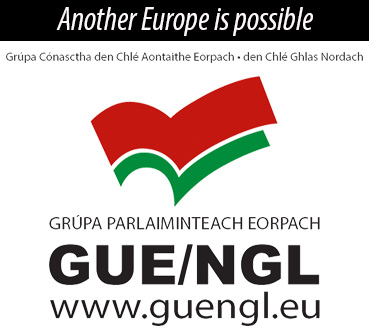 Irish MEP slams cost of cancer treatment drugs
SPEAKING at an event held in Derry by the Pink Ladies to mark World Cancer Day on 4 February, MEP Martina Anderson said she has raised concerns with Competition Commissioner Margrethe Vestager about the lack of EU attention on big pharmacological global co-operations "which are robbing member states' health budgets".
She said:
"It is alarming that the cost of cancer treatment has increased more than 1,000% since I became an MEP. This clearly impacts on the treatment of patients and their survival rates.
"It's scandalous that millions of pounds are going into bulging bank accounts of shareholders while the lives of patients are put at risk because of the unacceptable increase cost of much-needed drugs.
"The EU member states need to stop these unscrupulous companies from preying on the fears of people who are ill. 
"What needs to be challenged is the excessive profits made by companies refusing the sell the drug unless it's at an excessive cost.
Large global corporations are charging extortionate prices for much-needed drugs which are produced relatively cheaply, the Irish MEP said.
"Just like I took on the big tobacco companies, you can be assured that I will also go after the pharmaceuticals."
Access to Medicines Report 'groundbreaking', says Boylan
• Lynn Boylan MEP
DUBLIN MEP Lynn Boylan has hailed the passing by the European Parliament of an EU Report on Access to Medicines on 2 March as "groundbreaking". She says she hopes it will lead to cheaper medicines for people throughout Europe, in particular those who need life-saving medicines, as is the case with cystic fibrosis sufferers and the drug Orkambi.
"Article 35 of the Charter of Fundamental Rights on Health protection provides that 'everyone has the right of access to preventive health care and the right to benefit from medical treatment under the conditions established by national laws and practices'," Lynn said.
"It also provides that a high level of human health protection must be ensured in the definition and implementation of all EU policies and activities.
"This report calls for a control of medicines prices through mechanisms such as horizontal pricing, co-ordinating joint procurements between member states, and increasing co-operation between the member states on price-setting procedures so as to keep medicine prices as low as possible for citizens. 
"It also stresses that transparency in relation to the cost of development and clinical trials is crucial in order to set a fair price.
"Crucially, the report also highlights the difficulties of rare diseases and says that much more needs to be done to promote relevant research and to ensure that safe and affordable medicines are available for citizens who suffer from rare diseases."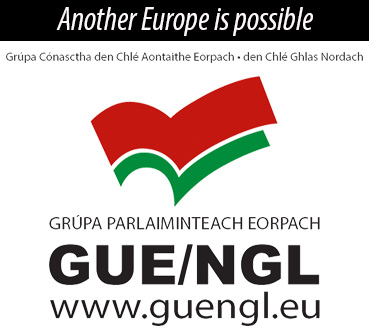 Scrapping of EU corruption report slated
THE DECISION by EU Commission Vice-President Franz Timmerman to scrap a planned anti-corruption report on EU member states is "beyond comprehension", Lynn Boylan has said.
The report was a promised follow-up to a similar anti-corruption report from 2014. It intended to take stock of how far things had moved forward in relation to combating corruption but has now been shelved.
"This report was due to be released last month but has now been scrapped altogether," the Irish MEP said. "The actions of the EU Commission in this regard not only discredits how people view the EU but it undermines accountability and democracy, and undermines faith in the EU to do what is right and for the benefit of the people."
The 2014 report said member states needed to strengthen controls, put in place more "dissuasive sanctions", and improve transparency to combat corruption. 
She said her shock at this move increased with the widespread protests in Romania after the Government decriminalised low-level corruption and the unfolding financial scandal in France enveloping Presidential contender Francois Fillon."
Euro Parliament rural committee invited to Ireland to assess Brexit impact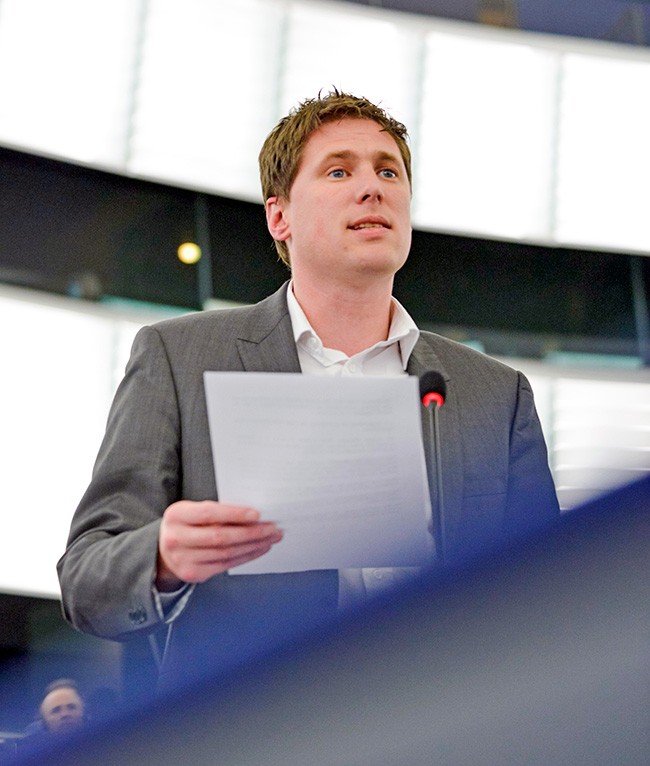 • Matt Carthy
MIDLANDS NORTH WEST Matt Carthy has asked the European Parliament's Agriculture and Rural Development Committee to organise an official mission to Ireland to examine the impact of Brexit on farming communities and the Irish agricultural sector.
Matt Carthy explained:
"In Ireland, the agricultural sector operates on an all-island basis with animals often reared on one part of the island and slaughtered on the other. Similar operations are true for the dairy sector where farmers from one side of the Border bring their milk to creameries on the other.
"Studies have shown that if the EU's current tariff for imports of milk was re-established on the island of Ireland, trade North and South would almost definitely stop and co-operation of this kind would cease. This would devastate the dairy sector and farming communities who depend on this trade for their livelihood."
The Border counties MEP added that the effects of Brexit will make working across the Border increasingly difficult for farmers who may now be subject to customs controls (rules of origin checks, import licence requirements, documentation, physical border checks) as well as the costs of two different regulatory regimes.