12 March 2017
Taoiseach in US announces referendum on voting rights for Irish citizens outside state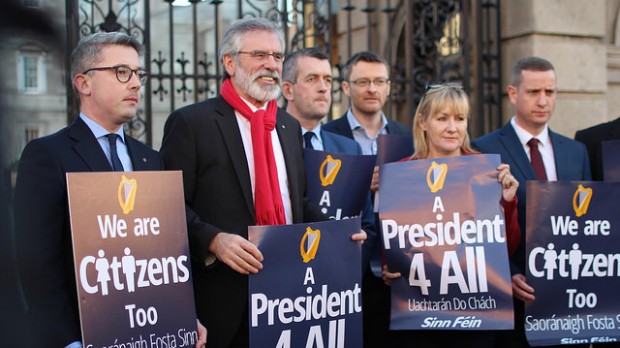 'The Government needs to quickly clarify what this means in practice and when the referendum will be held' – Gerry Adams
THE announcement by Taoiseach Enda Kenny while in the United States for St Patrick's Day celebrations that the Irish Government will finally hold a referendum to allow Irish citizens in the North and overseas the right to vote in Presidential elections has been welcomed by Sinn Féin President Gerry Adams TD.
The former MP for West Belfast who now sits in the Dáil as a TD for Louth said that Sinn Féin has been pressing the Irish Government since the Good Friday Agreement to allow for citizens in the North and in the Diaspora to have the vote in Presidential elections.
"The Taoiseach's announcement today in Philadelphia is very welcome," Gerry Adams said in Belfast, "but the Government needs to quickly clarify what this means in practice and when the referendum will be held.
"Last November, the Taoiseach, in a reply to me in the Dáil, ruled out a referendum this year or next. This would mean that the vote would not be available for citizens in the North or the Diaspora before 2025."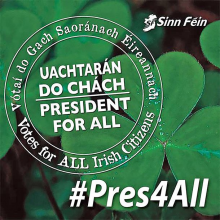 The Constitutional Convention voted on this issue in September 2013. A significant majority of its members agreed to extend voting rights to Irish citizens living abroad and in the North. 
In November 2015, the Joint Oireachtas Committee on European Affairs also recommended the extension of voting rights following criticism by the European Commission.
Gerry Adams said:
"Sinn Féin believes that Irish citizens living and working outside of the state and, in the context of the Good Friday Agreement, those living in the North should be able to vote in Presidential elections."
RTÉ REPORTS that an options paper will be published later this month outlining arrangements on how to register citizens abroad, and how to facilitate voting outside of Ireland.
This will then be discussed during the Global Irish Civic Forum in Dublin in May.
The referendum is unlikely to be held this year and, assuming it passes, the new voting process would come into effect for the Presidential election after the one set for 2018, RTÉ says.
An Phoblacht on Twitter

An initiative for dialogue 
for reconciliation 
— — — — — — —
Contributions from key figures in the churches, academia and wider civic society as well as senior republican figures