1 November 2016
Israel warned against Mossad forging Irish passports for international terrorist operations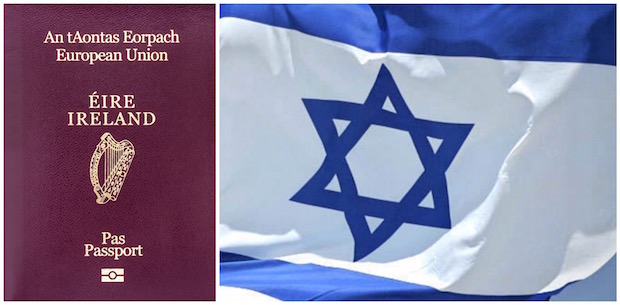 THE Irish Foreign Affairs Minister has told Sinn Féin that Ireland has warned Israel that there should be no repeat of its secret agent assassins using Irish passports to carry out state terrorist operations against Palestinian opponents.
Sinn Féin TD Seán Crowe (Foreign Affairs) wrote to Foreign Affairs Minister Charlie Flanagan to ask if his attention had been drawn to comments made by the Israeli Ambassador to Ireland in an interview with the Irish Examiner on 10 October in which the Tel Aviv Government representative said that he could not guarantee that Irish passports would not be forged again by the Israeli secret service, Mossad.
Mossad agents used forged Irish passports six years ago to assassinate Mahmoud al-Mabhouh, a Palestinian activist, in the United Arab Emirates. Six forged Irish passports were used, some with real numbers. An Israeli Embassy official in Dublin was consequently expelled for the diplomatic violation and putting Irish citizens at risk.
But when Israeli Ambassador Zeev Boker was asked by the Irish Examiner if he would guarantee there would be no repetition, he replied:
"We cannot guarantee about everything. What has been discussed in the past has been discussed.
"I cannot guarantee. I'm a diplomat. I work in the Foreign Ministry."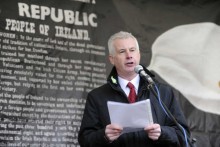 Sinn Féin TD Seán Crowe (pictured) subsequently asked Ireland's Foreign Minister in a written Parliamentary Question if he had discussed the issue with the Israeli Ambassador, and the action he will take to ensure that Mossad (or other foreign secret service agencies) cannot forge Irish passports.
Minister Flanagan replied to Seán Crowe:
"I am aware of the interview referred to by the deputy and of the 2010 episode to which he also refers.
"The use of forged Irish passports by Israel was firmly dealt with by the Government of the day.
"Following the murder in Dubai of Mahmoud al-Mabhouh in 2010, a strong protest and condemnation was conveyed to the Israeli authorities, and an officer of their embassy in Dublin was expelled. This information is already on the record of the House.
"At my request, my officials have been in contact with the Ambassador following the publication of the interview in question to make clear that an incident such as that which took place in 2010 should never again occur.
"Any abuse of Irish passports is a matter which I view with the utmost seriousness as it could affect the safety and security of Irish citizens when they travel.
"I am determined to maintain the integrity and strong international reputation of the Irish passport as one of the most secure in the world. Significant investment is being made as part of the passport reform programme in enhanced facial recognition technology along with other measures to minimise the potential for fraud, forgery or identity theft."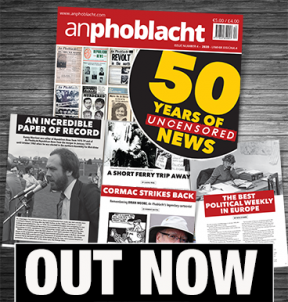 An Phoblacht on Twitter

An initiative for dialogue 
for reconciliation 
— — — — — — —
Contributions from key figures in the churches, academia and wider civic society as well as senior republican figures