12 August 2016
Palestine prisoners – international solidarity visit includes Sinn Féin Assembly member and senator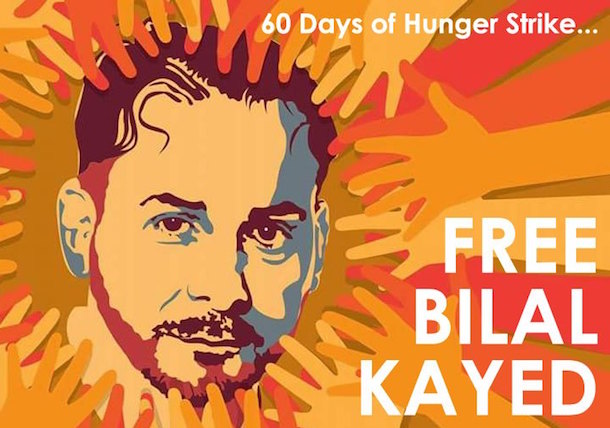 WEST BELFAST Sinn Féin MLA Fra McCann – a former political prisoner – and Limerick Sinn Féin and trade union activist Senator Paul Gavan are travelling to Palestine from 14-18 August to meet with members of the Palestinian Legislative Council, Palestinian prisoners, their families and legal representatives.
The Sinn Féin representatives will also visit Bilal Kayed, who commenced a hunger strike on 15 June in protest against being held without charge under what the Israeli authorities term "administrative detention".
They are travelling at the request of Palestinian support group Samidoun Palestinian Prisoner Solidarity Network.
This trip is part of "an emergency delegation of international parliamentarians" to highlight the injustice of the plight of Palestinian prisoners and in particular the hunger strike of Bilal Kayed. They will also demand the end of the Israeli Government policy of administrative detention.
Also travelling on the international Delegation are Zoi Konstantinopoulou, renowned human rights lawyer and former head of the Greek Parliament, and Ogmundur Jonasson, Icelandic Member of Parliament and former Interior Minister.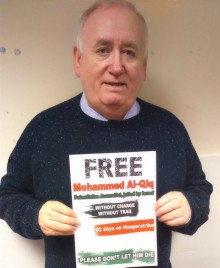 A republican ex-prisoner, Fra McCann (pictured) was interned on the Maidstone Prison Ship, in the Cages of Long Kesh, and later imprisoned in both Crumlin Road and Long Kesh. He spent three years on the Blanket Protest for the restoration of political status and on release from prison in 1979 became active in the Anti H-Block/Armagh Committee.
He said:
"Sinn Féin has long-established links with the Palestinian people in their quest to achieve freedom and statehood.
"We have used our influence to highlight the many injustices inflicted on our Palestinian brothers and sisters by the Israeli Government.
"Palestinian prisoner and hunger striker Bilal Kayed, should be released immediately.
"There are serious human rights concerns regarding the treatment of Bilal Kayed who is shackled hand to foot in his hospital bed. Bilal's health is deteriorating rapidly.
"It is our hope to visit Bilal in hospital and meet with his family to express our support for their legitimate campaign. The international community has a major role to play in putting pressure on the Israeli administration to end this hunger strike.
"Israeli oppression, such as the policy of administrative detention, will not resolve the problems facing the Palestinian and Israeli people.
"There is no military solution to political problems. Dialogue has to be a central tenet of any attempt to make peace and achieve justice. It is the key to conflict resolution.
"Refusing to engage in dialogue, demonising opponents, treating them as non-citizens, stripping them of their rights and entitlements, of their self-esteem and integrity as human beings, engaging in censorship and vilification – all of this makes war easier and peace harder.
"We view this engagement as part of our ongoing solidarity with our Palestinian comrades in their struggle for freedom."