1 August 2016 Edition
The state should protect people, not their beliefs
Pakistan quotes Irish Constitution in UN blasphemy law drive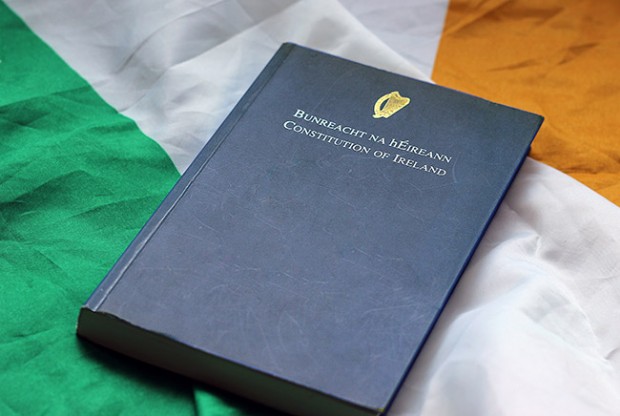 FOR THE LAST 12 YEARS, the Organisation of Islam Co-operation (OIC) has been leading a campaign within the United Nations to win a majority approval in the Human Rights Council and General Assembly for a resolution to combat the defamation of religion – in effect, suppress free speech.
What's embarrassing for Ireland is that the OIC cited verbatim an article from Ireland's Constitution as their proposed wording for a UN blasphemy law.
On that occasion, the Pakistan Ambassador was speaking on behalf of the OIC, and he was referring to Article 40 of the Irish Constitution which states:
"The publication or utterance of blasphemous, seditious, or indecent matter is an offence which shall be punishable in accordance with law."
This article was ratified and enacted by the state as recently as 2010, making Ireland only the second country in the world to introduce a law against blasphemy in the 21st century – the other is Pakistan.
Last October, the Pakistan Institute of Labour Education and Research (founded by trade unionists, academics and others) announced that they had recorded 1,400 cases in 2014 alone where blasphemy had been used as cause to sentence, punish and execute citizens in Pakistan.
A few examples include: 
Muhammed Asghar, a Pakistani citizen convicted of blasphemy against Islam and sentenced to death by the state; 
Shahbaz Bhatti, a university professor assassinated by the Taliban for opposing state blasphemy laws;
Asia Bibi, sentenced to death for blasphemy after suggesting that Jesus was similar to Mohammed.

• Muhammed Asghar, Shahbaz Bhatti and Asia Bibi
No one is suggesting that the Irish state will prosecute anyone any time soon using this law but the OIC is using Irish blasphemy laws within the UN as a justification for the persecution of religious dissenters.
In Afghanistan, people are executed for blasphemy. In Indonesia, the Facebook police will arrest you for suggesting "god may not exist". In India, there are people on the run from the state for claiming that miracles of crying statues are actually just bad plumbing.
For some it's more than just a theoretical stance. Those who are confined to a prison cell right now awaiting execution are in dire need of help, and they require international pressure to be placed upon these Middle Eastern absolutist monarchies which hold them prisoners. The Irish state can't do this if we continue to enact our own blasphemy laws.
Today, the only aspect of our blasphemy law that separates us from those who execute citizens for the same crime is the severity of our punishment. In Ireland, it's a €25,000 fine by the way.
The state should protect people, not their beliefs
The spread of blasphemy legislation is a real threat to freedom speech across Europe. And these threats are not minor. They go to the very core of what we should protect: the freedom to criticise, to investigate, and to challenge authority.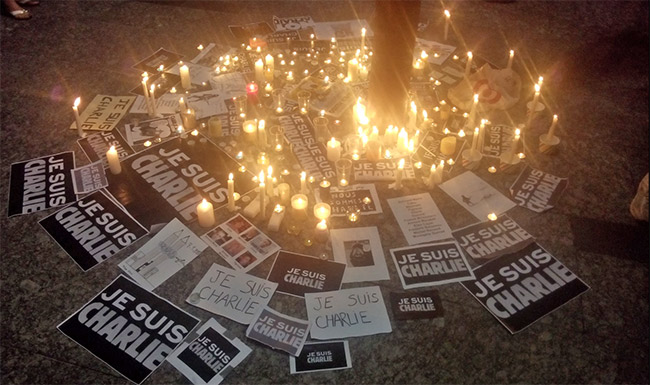 •  The attack on the offices of the Charlie Hebdo magazine was an attack on free speech
All you have to do is take a look at Denmark in 2005, or the more recent Charlie Hebdo carnage, to understand that there is a real physical and political threat to end religious criticism.
The key to criticising an authority is satire. It is the freedom to make light of something which would like to appear strong and powerful, and this is a freedom which is being continually withdrawn from us.
It's the same right that those in Denmark and Paris were defending – the right to use satire to criticise an authoritarian voice, a dogma which claims to know what is correct.
Neither we, nor the state, should be selective in defining who has the right to say what – and that's exactly what blasphemy laws do.
In 2013, the constitutional convention recommend that our blasphemy laws be put to a referendum. The government endorsed this, and then did nothing about it, which makes it clear that it's pretty far down the priority list.
Democracy is very much a numbers game and the freedom of speech movement needs people to speak up.