24 June 2016
Brexit – Calls for referendums on Irish unity and Scottish independence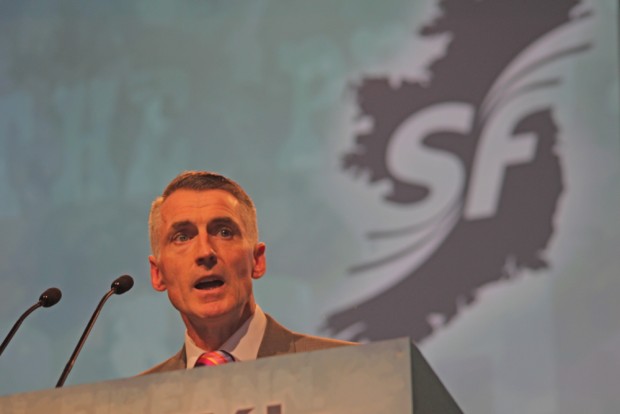 THERE are calls for referendums on Irish unity and Scottish independence as both the North of Ireland and Scotland look set to be dragged out of the European Union despite voting overwhelmingly to remain. 
Huge votes in favour of a so-called 'Brexit' in England and Wales gave a final result of 52% voting to leave European community which Britain joined in 1973.
In the North almost 56% of citizens voted to remain in the EU.
Sinn Féin National Chairperson Declan Kearney MLA says there is now a democratic imperative for a referendum on Irish unity:
"This outcome tonight dramatically changes the political landscape here in the North of Ireland and we will be intensifying our case for the calling of a border poll," he told reporters
"The British Government as a direct result have forfeited any mandate to represent the interests of people here in the North of Ireland in circumstances where the North is dragged out of Europe as a result of a vote to leave."
Earlier, deputy First Minister Martin McGuinness MLA said a Brexit runs "counter to the democratic wishes of the Irish people" adding that the electorate has a right to vote to "retain a role in the EU".
In the wake of the results, British Prime Minister David Cameron has announced that he is to step down by October.
In Scotland, which voted 62% in favour of remaining in the EU, First Minister Nicola Sturgeon has strongly indicated that there will be a new independence referendum:
"The vote here makes clear that the people of Scotland see their future as part of the European Union," she said.
Scotland External Affairs Secretary Fiona Hyslop said: 
"We're quite clear, the Scottish Government will protect Scotland's interests whatever the circumstances and we intend to do that."
In Gibraltar, where 96% of people voted to remain in the EU, the result has caused widespread unease. Many fear that Spain may now close the rock's only land border. The Gibraltar Government and Cabinet are holding emergency meetings this morning.
In a statement issued as news of the final result broke, the Irish Government says the result has "very significant implications for Ireland". 
The Irish Government is meeting and Taoiseach Enda Kenny will make a statement to the media on the result later on Friday.
Meanwhile, Sinn Féin Midlands North West MEP Matt Carthy called on the Irish government needs "to work with Sinn Féin on building support for and demanding a poll on Irish unity in wake of Brexit".  

An Phoblacht on Twitter

An initiative for dialogue 
for reconciliation 
— — — — — — —
Contributions from key figures in the churches, academia and wider civic society as well as senior republican figures