16 May 2016 Edition
Briars, bullocks and bachelors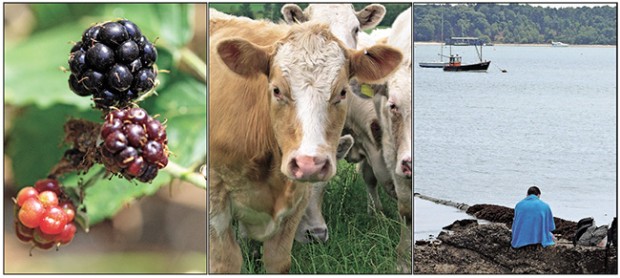 'The country has been run by bean counters who don't care if the bed shortage in Galway Hospital gets worse. They can't see beyond today'
LOSS OF POPULATION from Europe's peripheral regions was once considered a high priority for the expanding European Economic Community. It ranked higher than the concern about jobs, infrastructure, services and the loss of biodiversity. Academics wrote papers, bureaucrats decided policy, journalists offered solace, politicians expressed regret, and environmentalists cried wolf. 
All along the Atlantic fringe, from Portugal to Norway, the image was pitiful. Among the fringe, Ireland's western seaboard was home to some of the most disadvantaged and distressed peoples of Europe and of all these areas north-west Connemara was declared the worst, with social exclusion a scar on the face of a society that did not wish to see itself in the mirror or glimpse a past it wanted to forget.
So when those who could see no future for their children in Connemara came together to establish a local action group in 1971, there was a sense of empowerment and purpose. Instead of the usual apathy towards centralised obfuscation on rural development, a different dynamic was adopted that would harness local energy to stop the continuing decline. The eventual consequence was a company called Forum (North and West Connemara Rural Project Ltd), founded in 1989. It was a rare kind of local area partnership and it sought a strong role in the politics of community empowerment. 
A quarter of a century later, Forum is in trouble and, in the prophetic words of Tony Varley and Chris Curtin, paying the price for entering into a partnership with the state that was always going to end in tears. The state, argued the two Galway sociologists, has always strived to turn "community interests into service providers largely on its own terms". 
It did not seem that way ten years ago when Forum believed it was "well placed" in the heart of Connemara to deliver a European Regional Development Fund strategy that would prioritise community-led local development embedded in local knowledge and resources. 
• Forum co-ordinators fear state funding for west Galway will dry up
Six years ago, Forum began the co-ordination of the Local Community Development Programme, which was administered by Pobal, a company set up by the state in 1992 to "act as an intermediary for programmes funded by the Irish Government and the EU". The LCDP ran until 31 March last year, and generally was thought to be a success, in alleviating poverty and social exclusion in disadvantaged areas. Connemara benefitted as Forum used its knowledge and expertise to fund numerous social schemes.
The trouble began when Pobal announced the Social Inclusion and Community Activation Programme (SICAP) as the successor to the LCDP, and Galway County Council, who receive funds on behalf of local action groups, decided that Galway Rural Development, based in Athenry, would be the recipient of the SICAP funds, excluding Forum.
Brendan O'Malley, a Forum co-ordinator at their offices in Letterfrack, now worries that this might be the beginning of an ignominious end and fears that other funding from the state will also go to east Galway. He cites Leader funding as an example. "Forum received €5million to 6million; previously €700,000 came west out of €7million." Such a future loss would change the way Forum has to operate.
An entire generation has grown up with Forum working quietly in the background, delivering essential social inclusion services.
"We manage the funding that comes into Forum, and we do this locally. Meals on wheels for example, they are delivered by a person on the scheme in their own car. They are volunteers; the administration is done here in Letterfrack.
"We operate two buses into Clifden to the day hospital for people between the ages of 50 and 80 with various disabilities, depression. The bus itself is paid for by Forum, the driver is on a scheme. It would not be possible to run that from the other side of Galway. Where would you leave the buses?
"Our schemes run like clockwork, now why would you want to change that? The people know their neighbours and help out, bringing a bottle of gas, taking . . . " O'Malley sighs in exasperation.
"If you have funding within an area, a voice within the area, services in the area, people will use them, people will know what is happening, and they will say, 'You might help me with this or that'."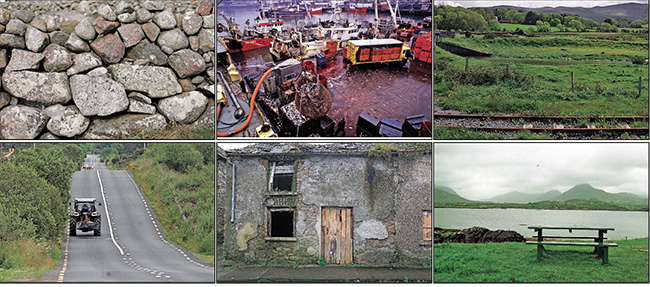 • Tackling population loss in peripheral areas of Europe such as Connemara was previously of high priority for the European Union
O'Malley though is pragmatic. The people of Connemara, he says, must "put their own stories out" because there is no bright sunset on the horizon. "If you look at the country over the last five to seven years it has been run by bean counters, and they do not care. They don't care if the bed situation in Galway gets worse. They can't see beyond today, beyond the policies of today. Money is borrowed from tomorrow to pay for today's policy. And the unfortunate thing is that when you get to the next day you don't have 100% of a budget, you have 75%, and you have to run the country on that. 
"And it is getting worse. 
"I work with people who are unemployed, with people who have a huge social disadvantage, who are afraid to work. It is much worse than it was in the 1970s because there were more people then. It is climate, it is isolation, it is work. Young people move away because they get fond of the easier things in life, not the finer things, like going to the cinema and not having to drive an hour and a half."
The EU likes local area partnerships or local area groups (LAGS). They expect a LAG to administer for between 10,000 and 150,000 people.
Riccardo Crescenzi and Mara Giua, in a December 2014 report for a London School of Economics discussion series, are among a number of social scientists who argue that local area partnerships should be written directly into EU policy:
"The top-down funding of the Common Agricultural Policy seems to be able to concentrate some benefits in the most deprived areas. Conversely, only the most dynamic rural areas are capable of leveraging on the bottom-up measures of the EU Rural Development Policy. This suggests that EU policy makers in all fields should constantly look for the best mix of bottom-up and top-down measures in order to tackle structural disadvantage."
Galway has a population of 175,000. The population of Connemara is 40,000.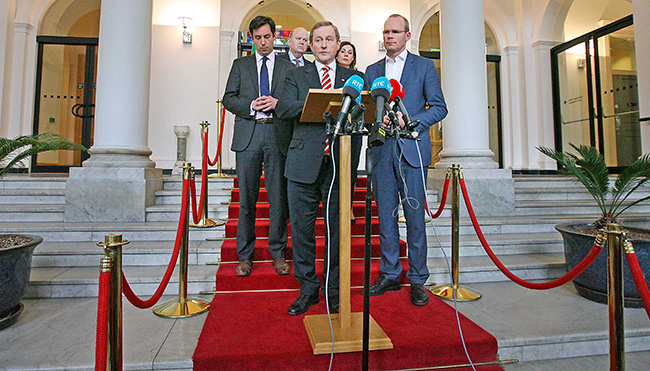 •  Many feel that the Government has little interest in the social and economic development of the West
Leo Hallissey, a Forum board member and former head teacher in Letterfrack, is angry. "The decision to have one company delivering this social programme in a county as large and diverse as Galway defies logic."
All of this was forewarned. Varley and Curtin suggested in 2006 that a radical analysis by a state bureaucrat sympathetic to radical populism would reach the following conclusion:
"The scenario they are drawn to is one in which the prospects for community empowerment depend on radical populist-type collective actors becoming the driving force in local partnerships, pushing their agendas in a radical direction, using them to build their own capacities for democratic self-organisation and standing to benefit from a process that is at once well-resourced, enduring and serious about striving for a measure of structural change."
The reality was something different. 
Varley and Curtin argued that Forum was never an instrument for the delivery of state policy and therefore vulnerable.
"[Forum] were able to exploit the official rationale for having area partnerships to combat social exclusion in the first place – the idea that a consensus was achievable about what was required to combat social exclusion (or stimulate local development), and that rapid advances were possible on the strength of adequate resourcing and local and state interests operating in tandem. It was quickly accepted by all concerned that without a vibrant set of community partners Forum would never have been able to make its mark."
This is now seen to be to Forum's detriment. O'Malley is convinced that the decision by Galway County Council has been "politically engineered from the top down" but he is not convinced there is a convoluted agenda. "It's about penny-pinching."
Others disagree. 
Some suggest that the demographic argument excludes the geographic argument. Certainly in the chambers of Galway County Council, Connemara's nine councillors find that their individual voices carry less weight against the other 30. And some people believe, like Hallissey, that the state, resplendent in Dublin, has no interest in the economic and social development of the West. 
The future of Forum probably lies in the expected compromise between member states and the EU policy body, and a new direction that involve different types of partnerships that allow it to draw funds for specific projects or collaborate with private interests that put sustainable systems at the centre of everything. 
One thing is certain. For Connemara to have a future it must change its past.
"We were at a farmers' meeting one night in Clifden," recalls O'Malley, "and a man stood up and said, 'All we have left in Connemara are briars, bullocks and bachelors' and that is a huge problem."
The problem for the EU is that entangled vines, castrated cattle and lonely men can be found throughout the Atlantic fringe.