16 May 2016 Edition
Overheard voices
UNCOMFORTABLE CONVERSATIONS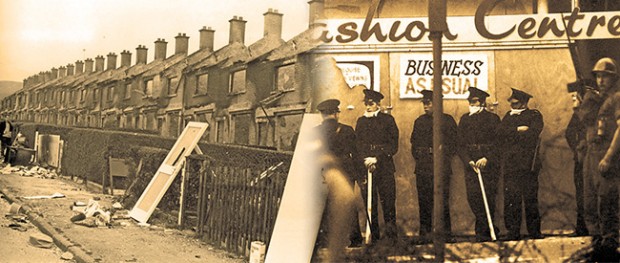 Public discourse in the South is still captive to the same group-think as 1922 rather than open to an Uncomfortable Conversation about the tolerances of successive Dublin governments towards violence against communities in the North
IF YOU ARE from Belfast and, like me, moved across the Border in the late 1990s, this scenario might sound familiar. Towards the end of a night out, some stranger who has maybe overheard your accent (it was invariably a man) decides to explain to you what the conflict is/was about.
It's irrelevant that you are from Belfast, he tells you (and everyone else in earshot), you are all brainwashed, you don't really know what is going on, you don't know 'the truth', etc. You finally manage to get a word in edgeways and discover this authority on the conflict may not have actually ever set foot in the North. Nor is he aware that his own political views were formed under the strictly-maintained political censorship of Section 31 of the Bradcasting Act, which, judging by Pádraig O'Mara's research on the 2016 general election (see medium.com) is still embedded practice in the Irish media.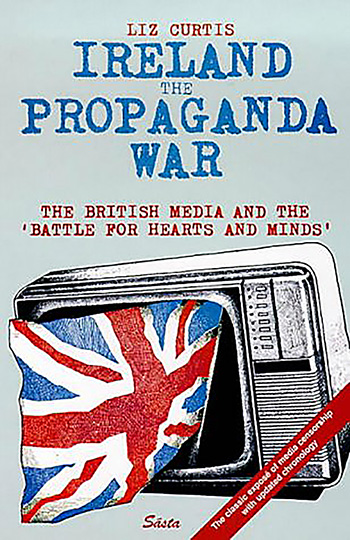 By now this Section 31 drunk resorts to listing a select handful of victims' names or horrific incidents. The mere mention of them is meant to shut you up because his world view can't comprehend that he might meaningfully engage and debate the issues he himself has just raised. Still, you attempt to reverse the intellectual attrition of decades of political censorship by putting events in the context of the conflict rather than the series of individual, apparently unlinked, tragedies that the Section 31 drunk prefers. In this he is neatly illustrating the success of the media policy that Liz Curtis (Ireland: The Propaganda War, 1984) summarises as deliberately removing any context and "making violence appear as random as a national disaster or accident."
Fortunately, Section 31 drunks would be maybe 1 in 10,000 people. Since I've never been particularly shy about my politics or background, I've found that people with a genuine curiosity about the conflict will usually find some pretext to bring it up. And we need to recognise that a lot of people carry a real sense of hurt as they feel that the IRA took it upon itself to act in their name without their consent. At a human level, discussing the reality of a violent conflict should always make us uncomfortable anyway but we have to persist because what is the alternative to talking and debating?
Truth is, we've seen the alternative.
Take 13 February 1922. A man threw a bomb 30 metres into a group of girls skipping on Weaver Street, off York Road in Belfast.  Four young girls were killed along with two women standing in nearby doorways. Fifteen other children were badly injured. Within three months, their families had been forced from their homes at gunpoint, never to return. Even the families that took over their homes in Weaver Street were eventually moved by the 1960s as the street was gradually incorporated into the grounds of a factory. 
In the decades in between there was no public conversation in Belfast or Dublin about the intense violence in Belfast in 1920-22 (almost 25% of all conflict fatalities in Ireland in 1920-22). The only book that detailed their experience was pulped on the orders of the Catholic Hierarchy in Dublin on the day of its publication in 1922 (only 12 copies survived; one was used for a 1997 reprint). 
Weaver Street was to be obliterated both from the city and from history. Most of Belfast's victims of 1920-22 got no opportunity to be seen or heard. Unionism and the political establishment in the south both learned how suppressing any meaningful reflection on violence could be to their political advantage.
• The Section 31 broadcasting ban created an aggressive group-think that decontextualises the conflict as random acts of violence
By 1994, when Section 31 lapsed, formal censorship in the South had become unnecessary as the predominant group-think aggressively decontextualises the conflict as randomised violence. And there is a bitter irony here for victims. Context doesn't make loss or bereavement any easier but it provides fragile footholds and a framework by which they may find some way to come to terms with what they have experienced. Public discourse in the South is still captive to the same group-think as 1922 rather than open to an Uncomfortable Conversation about the attitudes and tolerances of successive Dublin governments towards violence against communities in the North. It should not surprise people, then, to find public contemporary debates on social and economic justice closed down in the same way.
And those Section 31 drunks? Watch Leader's Questions in the Dáil and you'll see what I mean.
JOHN Ó NÉILL – Main author of treasonfelony.com blog, Sinn Féin member in Wexford originally from north Belfast
Editor's Note: Guest writers in the Uncomfortable Conversations series use their own terminology and do not always reflect the house style of An Phoblacht.