16 May 2016 Edition
Nicky Kelly – It's time to scrap Special Criminal Court
Frame-up victim of non-jury court speaks out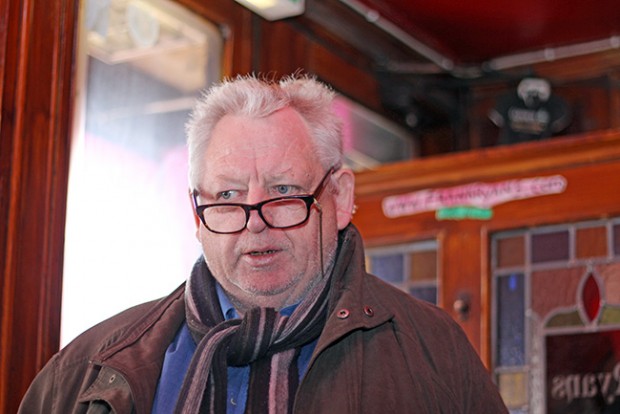 Nicky notes that other European states do not require non-jury courts to tackle their gang problems
On 31 March 1976, armed men robbed the Cork to Dublin mail train at Sallins, getting away with approximately £200,000. 
A botched Garda investigation saw three members of the Irish Republican Socialist Party (IRSP) charged with the robbery. They were innocent.
The three, including Nicky Kelly, appeared before the non-jury Special Criminal Court. There was no book of evidence against them and the only evidence was confessions the men said they were forced to sign after being beaten by a notorious group of Special Branch detectives widely known as 'The Heavy Gang'. The three were found guilty and sentenced to between 9 and 12 years. Nicky jumped bail and fled to America. 
When his co-accused were acquitted on appeal in 1980 after it was found the confessions were indeed signed under duress, Kelly returned to Ireland in the expectation that he too would be acquitted. Instead, he spent the next four years in Portlaoise Prison. He embarked on a hunger strike. Outside, dozens of political, community, human rights and legal organisations launched the 'Free Nicky Kelly' campaign. Christy Moore even released a single entitled Wicklow Boy about his plight – the campaigning civil liberties ballad was swiftly banned from RTÉ.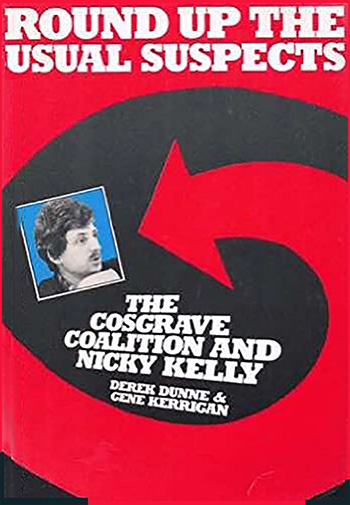 Journalists Gene Kerrigan and Derek Dunne wrote a celebrated exposé of the case entitled Round Up the Usual Suspects, taken from a famous line in the Humphrey Bogart movie Casablanca.
Released in 1984 on humanitarian grounds, Nicky was given a Presidential Pardon in 1992 and £750,000 in compensation for his wrongful imprisonment.
Last month, speaking at a debate on the issue of the Special Criminal Court as part of the Dublin Anarchist Book Fair, alongside Jim Monaghan, Nicky Kelly says there has never been a better time for a campaign to have the Special Criminal Court scrapped. Recalling how much of a farce it was, he said:
"In my trial the judge slept for 66 days. The whole country was talking about 'the sleeping judge'. They were amused about it. People were coming in for 10 minutes to have a look. They weren't coming in worried about Nicky Kelly – they were coming in to look at the sleeping judge!"
• The 'Free Nicky Kelly' campaign galvanised groups from across Irish society
He says a Fine Gael representative who also criticised the 'sleeping judge' found his budding career ended while media organisations faced legal threats, as did their advertisers.
News that the Government is not scrapping the court – which has been condemned by the United Nations, Amnesty International and the Irish Council for Civil Liberties – but instead establishing a second one is "very worrying", to Nicky.
"It is creating the mechanics where community protests may also come under the SCC," he says. "There will come a time in the future where the SCC will be a controlling factor for a lot more than republicans."
The SCC became a general election issue as feuds between Dublin criminal gangs led to a surge in shootings across the capital.
"I think the SCC is vulnerable," says Nicky, a former Labour Party councillor, Mayor of Arklow. and Dáil candidate. He notes that other European states do not require non-jury courts to tackle their gang problems. 
"A lot more people are talking about it and many are wondering what is the need for it, and why are they establishing a second one? We saw the crocodile tears about Joan Burton's cavalcade being held up for a while by a protest – these are the type of cases that could end up in the SCC," warns Nicky.
He has no doubt that anybody who speaks out and calls for the scrapping of the SCC will be hounded and portrayed as attempting to undermine the state:
"But in general, people are a bit more copped-on nowadays on many issues. It is not as impossible as it might seem to mount a campaign against the SCC and the timing has never been better. They need to be challenged on the need to retain it."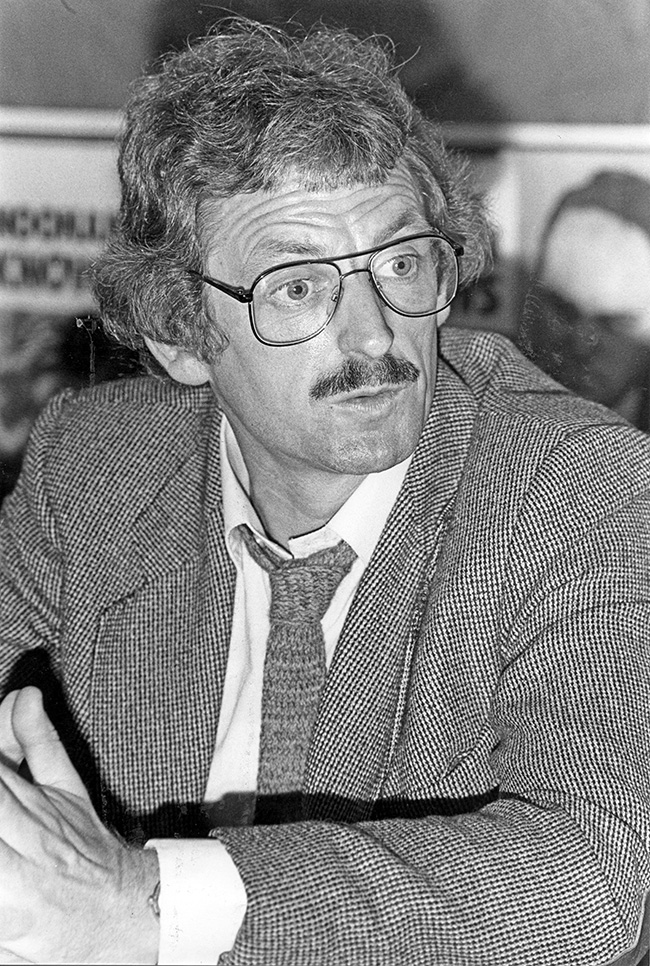 • Nicky Kelly on his release in 1984
Mentioning Aengus Ó Snodaigh, who was in attendance, for his work on campaigning against the SCC, Nicky says it is time people put it up to other elected politicians:
"In relation to mobilising people, it is near impossible to get the public at large out marching on an issue like the Special Criminal Court. What we need to do is to get those who have been elected – progressives, liberals, independents and so on – and ask them are they prepared to address the issue of the SCC which has this state in the category of a banana republic on the international stage." 
He says it's time for progressives to set out their stall on the issue:
"I've no problem with right-wing people justifying the Special Criminal Court because it's for their own self-interest and protection. It's the people who pretend they are liberal in some attitudes, they are the ones who have to be challenged on it."