7 March 2016 Edition
Still burning after all these years
Indaver and the CHASE in Cork Harbour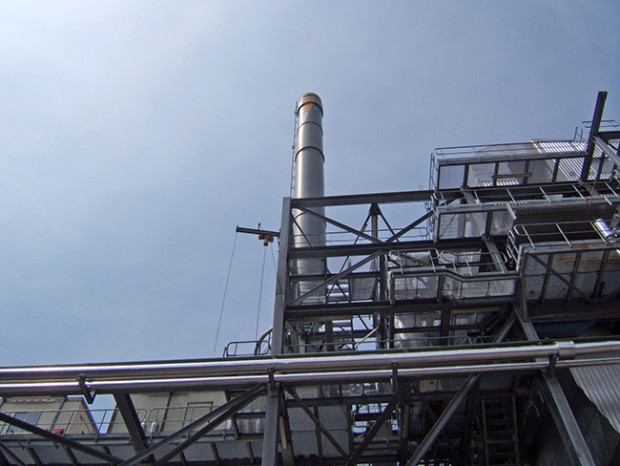 After years of obfuscation, the bureaucrats in the EU now want to see a circular economy
THE GOOD CITIZENS of Cork are getting ready for another mighty battle. They will face an old foe, one who will test their tried and trusted experience as shapers of opinion and makers and breakers of political careers. 
On 13 January, Indaver lodged an application with An Bord Pleanála. It was, the Belgian waste management corporate said, "for a piece of strategic infrastructure" in Ringaskiddy, in the confines of Cork Harbour. 
The opposition to Indaver's scheming these past 16 years are well used to the dodging and dealing. Calling a "toxic incinerator" by another name has never assuaged them. And so it is.
"The infrastructure in question," said Indaver, continuing to avoid the dreaded word "is a 240,000 tonnes per annum waste-to-energy facility," before finally admitting that it is a "waste incinerator with energy recovery for the treatment of household, commercial, industrial, non-hazardous and suitable hazardous waste".
And, once again, this is no mere burner.
"Indaver's proposed development, valued at €160million, is the type of strategic infrastructure Ireland needs. Our waste-to-energy technology treats non-recyclable waste as a resource and recovers electricity and other valuable materials from it. Waste-to-energy produces an indigenous energy resource."
The voice is Limerick-born John Ahern, Indaver Ireland's managing director. He, more than the corporate itself, is the foe, because the people of Cork who don't like incinerators or waste-to-energy facilities don't like him. They have good reason.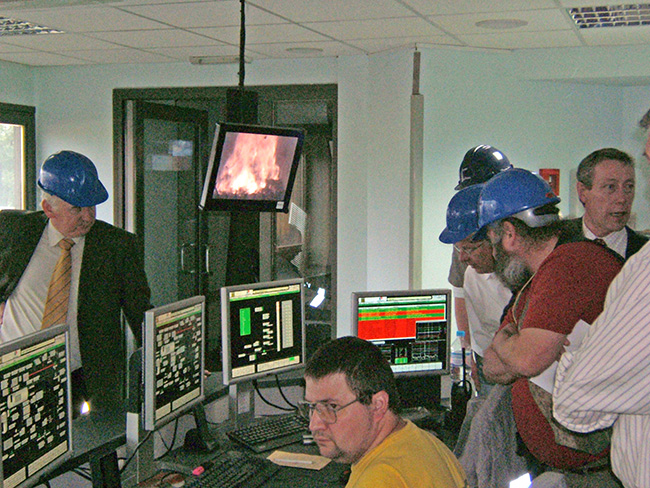 •  Incinerators still emit chemicals that affect humans and animals but the background levels are minimal
They thought they had him beat the last time around, only to come to the sad conclusion that they had only won a battle and that the war was set to resume any time soon.
That time is now, and this time the rules of engagement, the method of deployment and the strategy of war are going to be very different.
Once it was about air quality, environmental health, social disturbance and things called dioxins. Now it is about EU policy, national plans, social infrastructure, sustainable systems, waste strategy and personal grudges. And closing the loop!
The deadline for submissions to An Bord Pleanála to express concern or regret is 9 March. Sometime after that, the opposing antagonists will meet in a large room to debate anything and everything, the past and the present, and, whether they want to or not, an issue that is no longer relevant.
Incinerators in the bad old days were about toxic emissions, that and nothing else. Throughout the 20th century, these emissions, known variously as persistent organic pollutants or products of incomplete combustion, terrorised rural and urban communities across the world. A community living in the midst of a toxic burner could expect a range of illnesses, from sore throats to life-threatening cancers and nasty conditions like endometriosis, which afflicted Seline Hanrahan, the wife of John Hanrahan, who fought a mighty battle against an American pharmaceutical company over their faulty incinerator.
Those days are gone. Incinerators still emit chemicals that affect the hormonal systems of humans and animals but the background levels are minimal. 
Now it is about closing the loop.
After years of obfuscation, the bureaucrats in the EU now want to see a circular economy "where the value of products, materials and resources is maintained in the economy for as long as possible" and waste is minimised. People with eco-social and green sensiblilities were laughed at two and three decades ago when they suggested that the waste cycle could and should be closed. Now the EU sees the closing of the loop as one more strategy that will "develop a sustainable, low-carbon, resource-efficient and competitive economy".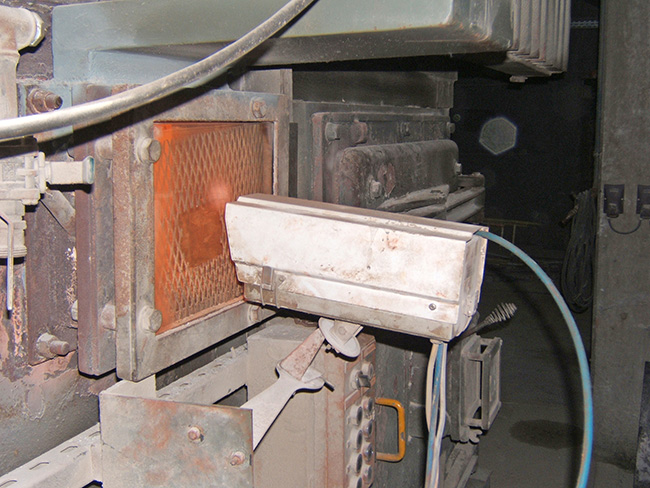 • There is opposition to incineration from people who say it will threaten their health and livelihoods
Being Wise With Waste, a 2010 EU brochure on the future of waste in European society, understated the task that faced EU members. Waste management policies, they declared, should seek "to reduce the environmental and health impacts of waste and improve Europe's resource efficiency": 
"The long-term goal is to turn Europe into a recycling society, avoiding waste and using unavoidable waste as a resource wherever possible. The aim is to achieve much higher levels of recycling and to minimise the extraction of additional natural resources. Proper waste management is a key element in ensuring resource efficiency and the sustainable growth of European economies."
A circular economy based on zero waste that supports sustainability and economic growth? That still sounds far too utopian.
There is nothing in Irish society that suggests we are ready for a sustainable future, whether in food or in waste. "From Zero to Hero" would make a good slogan for a society that places a sustainable system at the heart of its waste management and resource recovery, not least its economic recovery. 
The authors of Towards a Circular Economy: A Zero Waste Programme for Europe, a 2014 European Commission document, are clear about the economic benefits:
"A better use of resources could represent an overall savings potential of €630billion per year for European industry."
A circular economy, they insist, would boost the EU "by creating new markets and new products and creating value for business". The caveat is obvious: "Companies are continually working to improve resource management but they are held back by a range of market barriers." And, it should be added, by bad bureaucracy and meaningless management.
John Ahern is an astute, extremely tough and uncompromising industrialist prone to the lateral thinking that make people like him managing directors of corporate subsidiaries. He will tell you he also wants to close the loop. In fact, he will insist that one method of doing so is waste-to-energy technology. And the EU agrees – at least for the time being.
A resource-efficient society is not on his or his company's agenda. The idea of resource (and waste) management was too scary for Irish society in the 1990s, and nothing has changed in the quarter of a century since. If you always look backwards you will never look forwards.
Ahern will argue that he is a forward-thinking executive and willing to embrace new ideas and schemes that resolve the issues of society, but his job right now is about making money for his shareholders.
That it might also be about something else is for him to explain. Right now he knows that his company is in pole position to deal with the waste that is created in Irish society because no one in central or local government wants to adopt the EU model for a circular economy. No one wants to close the loop, except John Ahern in his own way.
There is little evidence in the past activity of the collection of groups and individuals around Cork Harbour and in Cork City who oppose incineration that Indaver's application will receive a challenge that does not drag up past issues. Cork Harbour Alliance for A Safe Environment (CHASE) members have made it clear time and time again that they oppose incineration because of the perceived impact on health.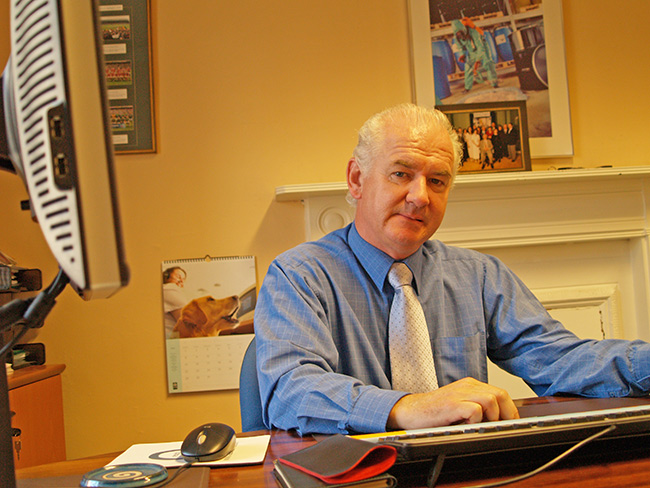 • John Ahern of Indaver Ireland
And Indaver are prepared for that, because they know it is unlikely they will receive positive challenges from anyone CHASE employs to act for them at the oral hearing. If someone is able to demonstrate that waste-to-energy incineration is no longer viable in early modern 21st century European society, or that it contradicts EU policy, it would be a paradigm shift for Irish environmental politics to accept that the issue is holistic within an ecological, economic and social framework.
That would be a far-reaching move for a group that remains trapped by past injustices. They also know that an oral hearing is not the place for a debate on the EU's action plan for a circular economy, because that debate will always take place elsewhere. They might find someone who will argue that the absence of a national waste plan that mirrors the aims and ambitions of the EU is the issue. More than likely the inspector with An Bord Pleanála might rule such comment inadmissable. 
CHASE are now stuck between a rock and a hard place. No doubt they will employ the same tactics that served them well in the past. They will harangue politicians of all colours and threaten them with their mandates. And they will complain that it is unfair that Ringaskiddy and Cork Harbour should be the location for an incinerator that will threaten their lives and livelihoods. It will all be in vain.
Ultimately, Indaver Ireland will be given permission to build their "strategic infrastructure" and John Ahern will finally have won a war he promised himself he would never lose.
Aspects of circular economy 
Enforcement of waste shipments regulation:  2015 
Better implementation of EU waste legislation:  2015 
Innovation for circular economy through smart specialisation:  2016
Initiative on waste-to-energy:  2016 
Standards for secondary raw materials:  2016 
Reduction of chemicals of concern in products:  2016
Development of common methodology to measure food waste:  2016
Utilisation of waste foods for animal feed:  2016 
Material-efficient recycling of electronic waste:  2016 
Good practice in waste collection systems:  2017 
Recycling of biomass and bio-based materials:  2018-2019
Closing the Loop
Two-thirds recycling municipal waste by 2030
Three-quarters recycling packaging waste by 2030
Harmonised recycling rates throughout the EU
Industrial symbiosis – by-products into raw materials
Economic incentives for manufacture of greener products
Recovery and recycling schemes for electronic products